North Korea Will Prepare for Nuclear Attack Until U.S. Abandons 'Hostile' Policy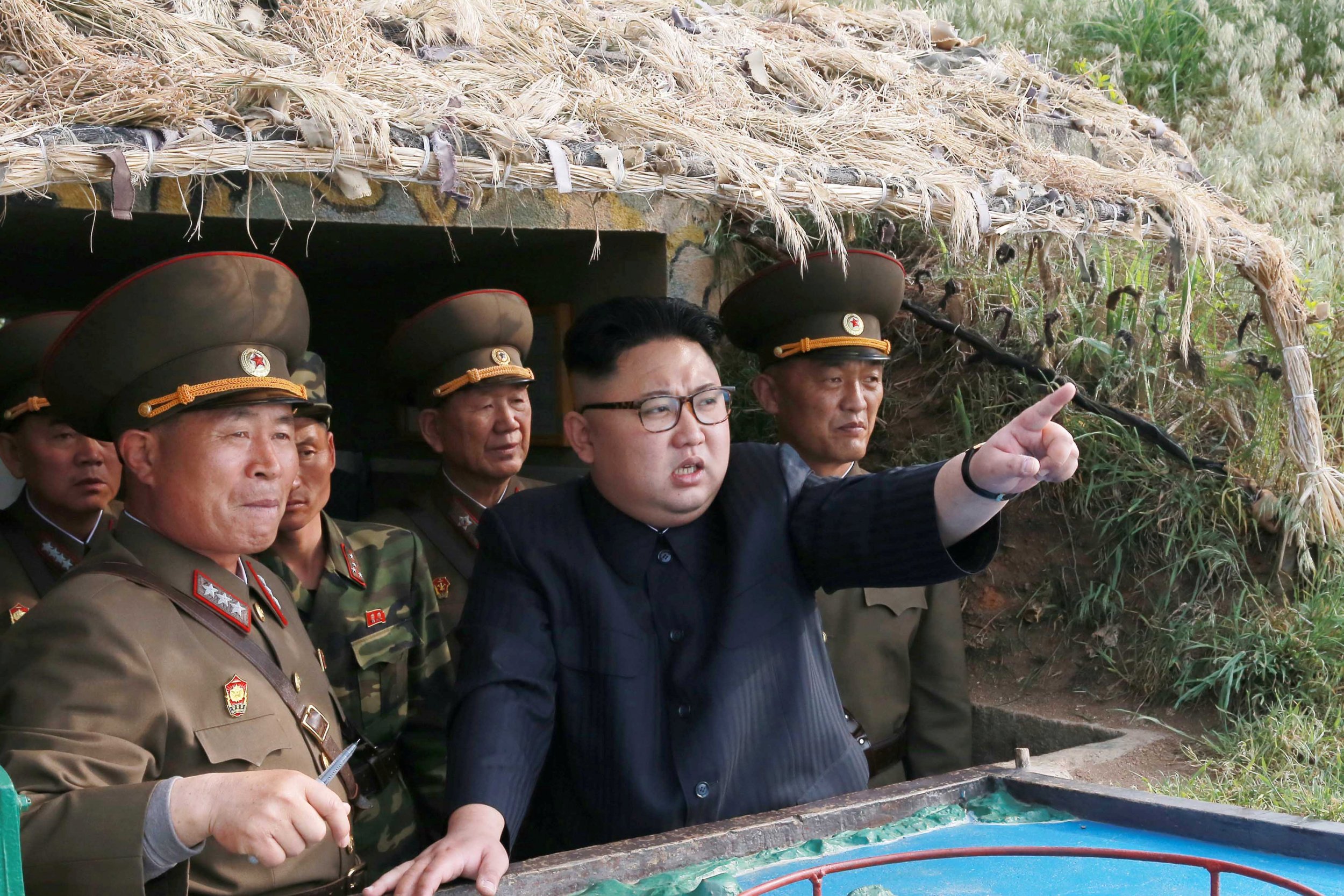 North Korea is blaming the U.S. for instigating what have become heightened tensions on the Korean Peninsula, as Pyongyang vows to go forward with nuclear weapons testing and Washington threatens to use military action to prevent it from doing so.
North Korea's official Korean Central News Agency released a commentary Friday titled, "Who Is Chiefly to Blame for Plagued Situation on Korean Peninsula," in which the state-run media outlet charged the U.S. with bringing the region to the brink of nuclear war. North Korea, which technically remains at war with neighboring U.S. ally South Korea, has maintained its right to possess and develop nuclear weapons. It stands in defiance of U.N. Security Council sanctions and the threat of military intervention by President Donald Trump, who has dispatched a naval carrier strike group and numerous other assets to the region. In the latest commentary, KCNA cited the U.S.'s recent military moves as contributing to the deteriorating security situation.
Related: North Korea preparing sixth nuclear test, won't wait for U.S. to strike first, ambassador warns
"As long as the U.S. pursues its hostile policy and its vicious nuclear threat and blackmail continue, the DPRK will increase its capabilities for nuclear attack at a breakneck speed," the article reads. (DPRK is an acronym for the nation's official name: the Democratic People's Republic of Korea.)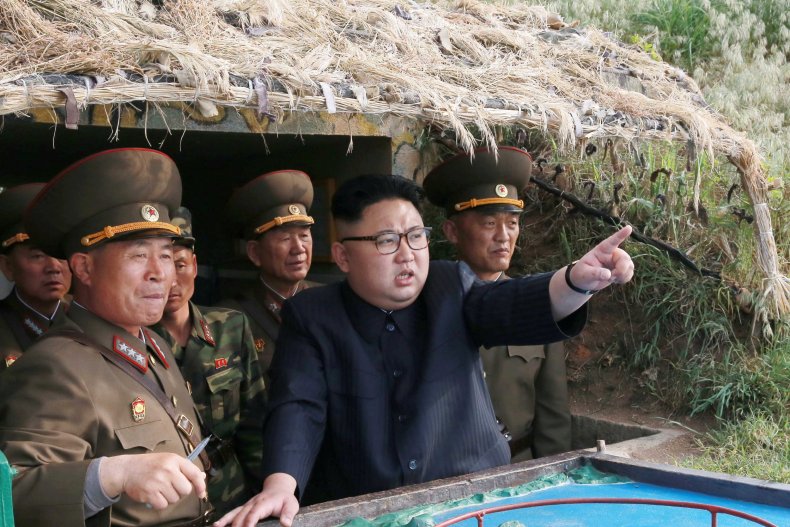 In addition to the deployment of the Navy's Carl Vinson Carrier Strike Group to nearby seas, the U.S. also sent advanced Global Hawk surveillance drones to Japan last week, The Japan Times reported. Tokyo, another U.S. ally, has expressed its own major concerns with Pyongyang's wartime rhetoric and has participated in military drills with the U.S. and South Korea. Recent U.S. exercises in preparation for a potential conflict with North Korea have also seen the Air Force's involvement, with Apache helicopters participating in live-fire drills last month hosted by South Korea, according to United Press International.
KCNA also criticized the U.S.'s decision to test-fire two unarmed Minuteman III intercontinental ballistic missiles (ICBM) thousands of miles into the Pacific Ocean, on April 26 and May 3. Though the U.S. has said such tests were planned years in advance, North Korea views them as training for an "attack on Pyongyang." In South Korea, the installation of the U.S.'s Terminal High Altitude Air Defense (THAAD) missile system, which became operation last month, has angered not only North Korea, but regional powers China and Russia as well.
Another recent U.S. move saw the CIA on Thursday establishing an intelligence-gathering unit in South Korea, sparking outrage from Pyongyang, which accused the U.S. last week of sponsoring an assassination plot against North Korean leader Kim Jong Un. Kim, who took power after the 2011 death of his father, Kim Jong Il, has expanded his military's ballistic and nuclear missile arsenal. The nation is currently believed to maintain a stockpile of at least a thousand ballistic missiles and up to 20 nuclear warheads; however, analysts have projected the nation will not develop the technology to create a nuclear-armed ICBM until at least 2020.
In the meantime, the North Korean government has indicated it will pursue a sixth nuclear weapons test despite international backlash and possible foreign attack. The North Korean ambassador to the U.K., Choe Il, said Wednesday that Pyongyang was not afraid of U.S. threats, and that "the nuclear test will be conducted at the place and time as decided by our supreme leader, Kim Jong Un," according to Sky News.