Poppy Seed Bagel to Blame after Woman Tests Positive for Opiates During Labor, Doctors Warn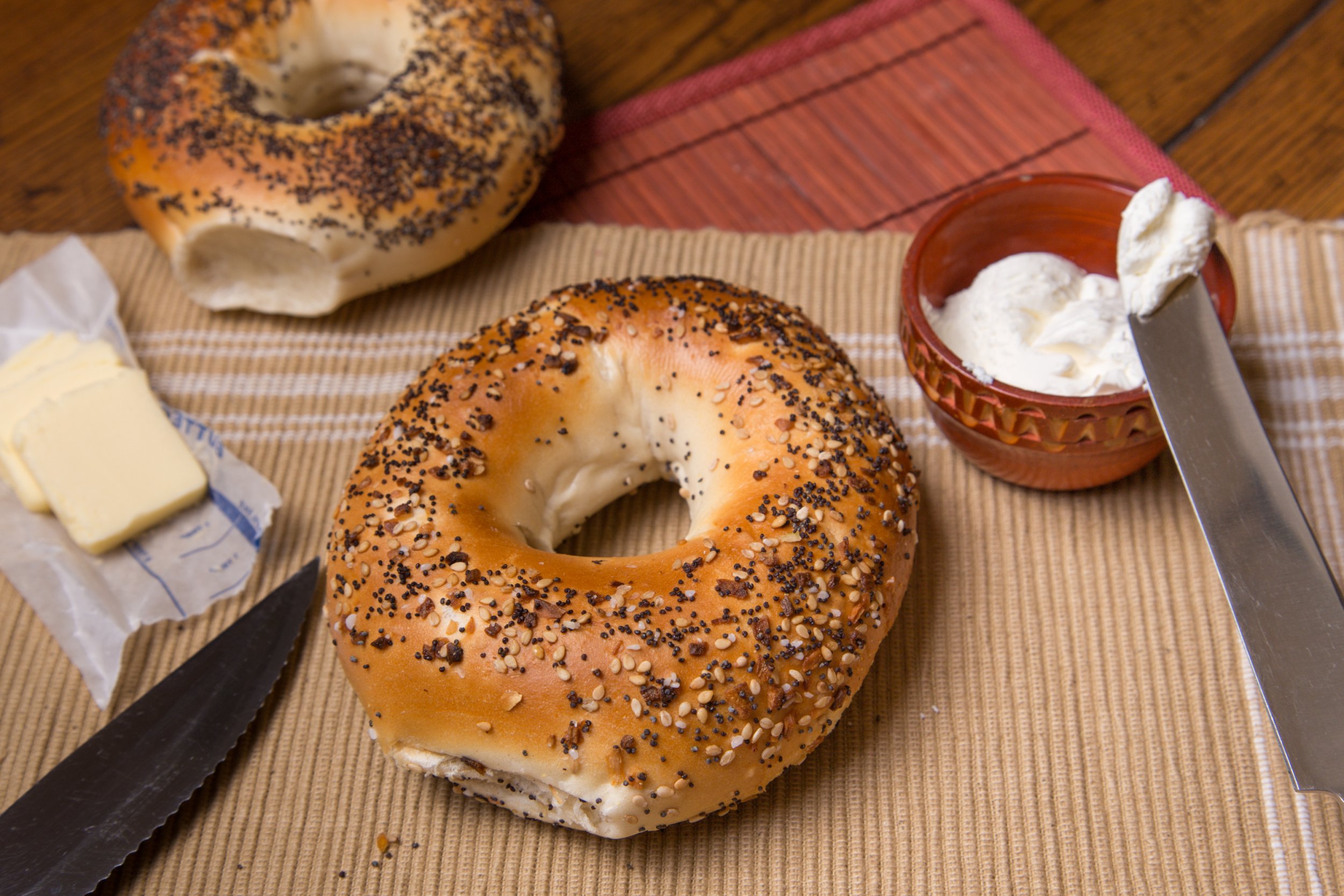 When Elizabeth Eden was giving birth to her daughter it's unlikely she anticipated a poppy seed bagel would prompt doctors to report her to authorities.
But that's what happened when the bagel caused the mother from Baltimore County, Maryland, to test positive for opioids during labor, NBC affiliate WBAL-TV reported.
Eden told the network she was coping with contractions as she delivered her baby on April 4 last year, when a doctor alerted her opioids had been found in her blood. Recalling a high school lesson where she learned poppy seeds can cause a false positive on drug tests, she told the doctor there must be a mistake: Her breakfast must have triggered the results. But the doctor had already reported her to child services.
"I said, 'Well, can you test me again? And I ate a poppy seed bagel this morning for breakfast,' and she said, 'No, you've been reported to the state,'" Eden said.
She was forced to stay in hospital for five days, and was assigned a caseworker to check her home. Her case has since been closed.
Eden described the incident as "traumatizing."
Dr. Judith Rossiter-Pratt, chief of obstetrics and gynecology at University of Maryland St. Joseph Medical Center, told Newsweek all hospitals are required by the state to test mothers and newborns for controlled substances, including opiates, and report any positive tests.
After Eden wrote a letter explaining her experience, Rossiter-Pratt told WBAL-TV she acknowledged expectant parents should be better warned about the risks of eating poppy seed bagels before labor.
Opiates are drugs derived from the poppy plant, and eating as little as a teaspoon, or less than that in a poppy seed bagel, can trigger false positive results, Dr. Dwight Smith, of the VA Medical Center in Black Hills, South Dakota, told WedMD. The risk can linger for two or three days after the bagel is consumed.
Read more: U.S. the Most Dangerous Developed Country to Give Birth In: Report
Drugs such as cold medications, some classes of antidepressants can meanwhile set off false positive test results for amphetamines, while certain antibiotics can set off opioid tests.
"Morphine levels in even the smallest quantity of edible poppy seeds vary greatly, and eating poppy seeds can on occasion leave trace amounts in an individual's bloodstream and result in a false-positive opiate drug test," Rossiter-Pratt explained. Consumer organizations including the Federal Institute for Risk Assessment advise against eating poppy seeds during pregnancy, she added.
Arefa Cassoobhoy, medical editor at WebMD, explained to Mic.com: "The poppy seeds don't have the drug in them, but both poppy seeds and opium come from the same seed pod, so depending on processing, the poppy seeds might have residue on them that could trigger a positive drug test."
This article has been updated with comment from Dr. Judith Pratt Rossiter.