Can Trump Lower The Price of Insulin And Epipens Without Congress?
In this week's Democratic presidential debate, Senators Elizabeth Warren of Massachusetts and Amy Klobuchar of Minnesota said they could, and would, take executive action to reduce prices for much-needed drugs like insulin and Epipens as president—with or without help from Congress.
They could try, but such action invites a complicated run-in with U.S. patent law and "exclusivity" periods granted to companies who create new drugs by the Food and Drug Administration (FDA).
President Donald Trump's administration has flirted with the idea, as Republican-led efforts to pass drug pricing bills through the legislature have been met with roadblocks and competing legislation from Democrats—but the concept of government "price setting" is deeply unpopular with industry and conservative circles who say it could hinder innovation.
In July, the White House said it was considering an executive order to cut prices of prescription drugs sold to Medicare, according to reporting by Reuters. The deal appears to have fallen through, but the administration announced new rules in December that, if finalized, would allow states to import certain types of prescription drugs from Canada, where they're usually cheaper.
Also in July, U.S. District Judge Amit Mehta in Washington, D.C., overturned Trump's proposed rule that would have forced manufacturers to disclose the sticker prices of their drugs in television advertisements. He said it exceeded the statutory authority of the Department of Health and Human Services (HHS).
"I suspect it will be even more difficult to lower prices of essential medications like insulin via Executive Order. This strikes me as an even greater overstep of HHS statutory authority," said Michael Sinha, an adjunct professor at Northeastern University's law school, in a written statement to Newsweek.
Generally speaking, HHS has broad authority to make rules as they're necessary in the administration of Medicare and Medicaid. The Supreme Court has upheld such regulations as long as, for one, there's no congressional intent to the contrary, Sinha explained. But in this case, no statute exists that grants HHS the authority to reduce or set prices, and one expressly prevents it from instituting a price structure for the reimbursement of covered Medicare part D drugs.
"Given this clear congressional intent to the contrary, such an Executive Order would likely need to be codified by Congress in order to be viable," Sinha said, continuing: "That said, this does not mean the Executive Order is not worth pursuing. Even if not enforceable, the Order would put pressure on Congress to pass legislation granting HHS such authority."
Indeed, Trump was hoping for legislative action. Several measures in both chambers of Congress, including House bills advanced by dueling Republicans and Democrats, tackle prescription drug costs, surprise billing and out-of-pocket caps. One introduced by Rep. Lloyd Doggett, a Democrat from Texas, would allow HHS to negotiate the prices of certain types of drugs directly with companies.
Experts think some of these bills have legs, even in a watered down form later on in the year, but Trump may be compelled to revisit executive action before he faces re-election by a public that's voiced its concern for health care costs in recent polls.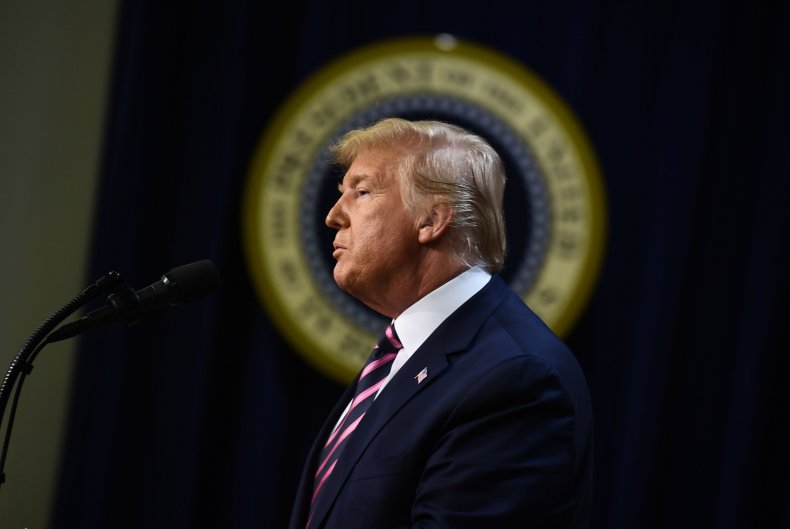 On top of limited HHS jurisdiction, executive orders on drug prices are likely to conflict with the U.S. patent system, which allows manufacturers exclusive rights to produce their medicines, sometimes for decades. They're also awarded an "exclusivity period" by the FDA for five years after the drug's approval, barring other companies from selling it even in generic form.
The more sweeping executive action endorsed by Warren and Klobuchar could tap the "march-in" provision in the Bayh-Dole Act of 1980, which essentially allows the government patent rights to "inventions" like drugs when, among other things, they're not "available to the public on reasonable terms," according to Vox.
A separate statute allows the government to authorize the production of cheaper versions of a company's patented drug as long as they reimburse it appropriately—leverage employed by former President George W. Bush that prompted the U.S. patent holder of anthrax exposure drugs to cut prices in half, Vox reported. But whatever the federal government would end up paying is likely to be far less than the prices manufacturers are charging now, according to Sinha.
The protections are supposed to incentivize the development of new drugs, an expensive and uncertain process—but research suggests they're the most important factor behind sky-high drug spending in the U.S., which exceeds that of all other countries. Earlier this year, the Commonwealth Fund said 35 percent of Americans aged 19 to 64 skipped prescriptions, tests and specialists, or otherwise ignored their medical problems entirely because of cost concerns.
Epipens, which can prevent a fatal allergic reaction called anaphylaxis, cost about $650 for a pack of two auto-injectors, according to GoodRx, but recent generic competition hasn't reduced the price much. At least 23 different types of insulin medication are on the market, but manufacturers are still raising prices.
In recent polling by the Kaiser Family Foundation, nearly 80 percent of Americans say the cost of prescription drugs is unreasonable. In the swing states of Michigan, Minnesota, Pennsylvania and Wisconsin, most respondents disapprove of the way the president is handling health care, even when they approve of his performance on the economy.