After many attempts, a NASA astronaut aboard the International Space Station (ISS) has finally captured images of Mount Everest from space. Mark T. Vande Hei posted the images to his Twitter feed and challenged his followers to find Earth's highest peak in them.
Some of Vande Hei's followers responded that they had indeed been able to spot Everest, the peak of which reaches 29,035 feet above sea level, in the images captured by the astronaut from his vantage point over 1.3 million feet (248 miles) above our planet.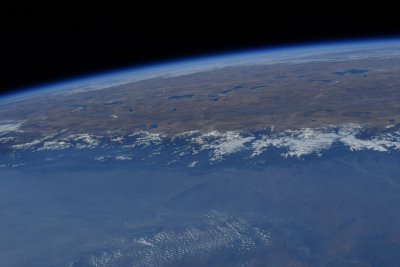 Twitter user Steve Rice said that he was able to spot Everest in the images thanks to a little help from Google maps. Other followers weren't able to spot the mountain, part of the Himalayas, a mountain range that covers 75 percent of Nepal, but congratulated Vande Hei on his stunning images.
Though marking a personal achievement for Vande Hei, this isn't the first time that an astronaut aboard the ISS has managed to capture an image of Earth's highest mountain peak.
In March 2002, astronaut Daniel Bursch, a member of the Expedition 4 crew, caught a stunning image of Mt. Everest from the ISS. The image showed early morning light shining on the eastern Kangshung Face.
In his 120 day report to Mission Control, Bursch described how he came to capture the image: "One morning I happened to be up early. I glanced at our world map and saw that we'd be passing near Mt. Everest soon. I checked the computer, realized that we were in an attitude that would allow me to open the window shutter and there was Mt. Everest!
"It almost seemed to jump out at me. The low sun angle it was close to orbital sunrise gave tremendous relief to the mountains. It was just one of those sights that will be forever burned into my brain!"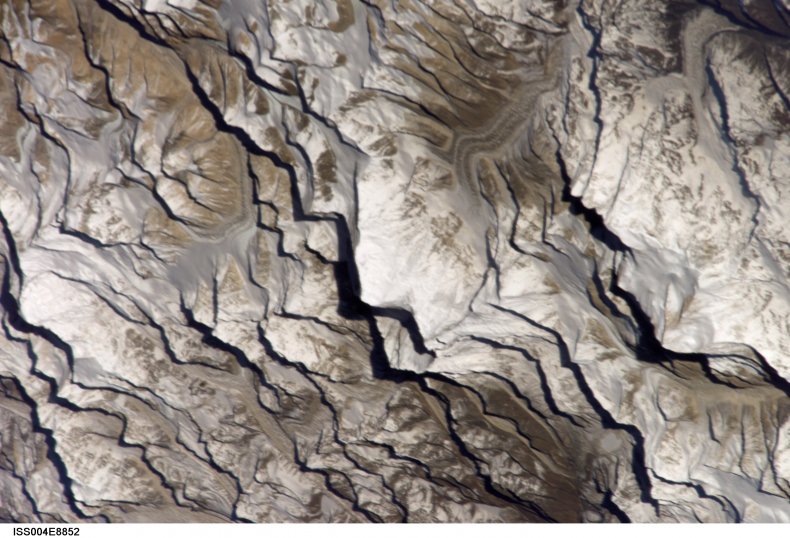 More recently, Russian cosmonauts Oleg Artemyev and Sergey Ryazansky captured stunning images of Mt Everest from the ISS. The high-angle images show the mountain in almost 3D detail.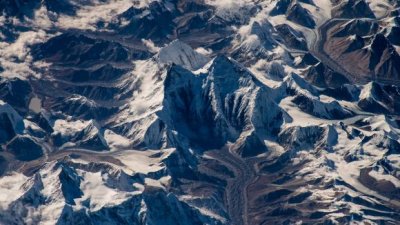 Mt. Everest isn't the only natural feature of Earth that can be distinguished from space.
At over 1,400 miles long, the Great Barrier Reef off the coast of Queensland, Australia, was snapped by the European Space Agency's Environmental Satellite, or Envisat. Envisat launched in March 2002 and orbits the Earth at a height of about 486 miles, higher than the ISS.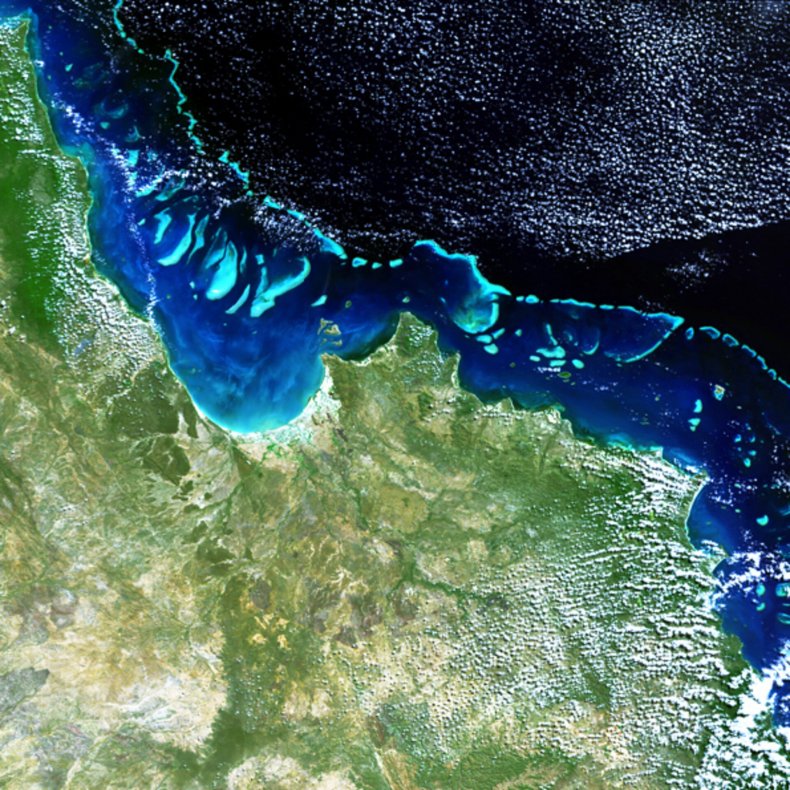 Another of Earth's natural features that has been imaged from space is the Amazon River, which at almost 4,000 miles long, weaves its way through six South American countries before emptying into the Atlantic Ocean on the northeast coast of Brazil.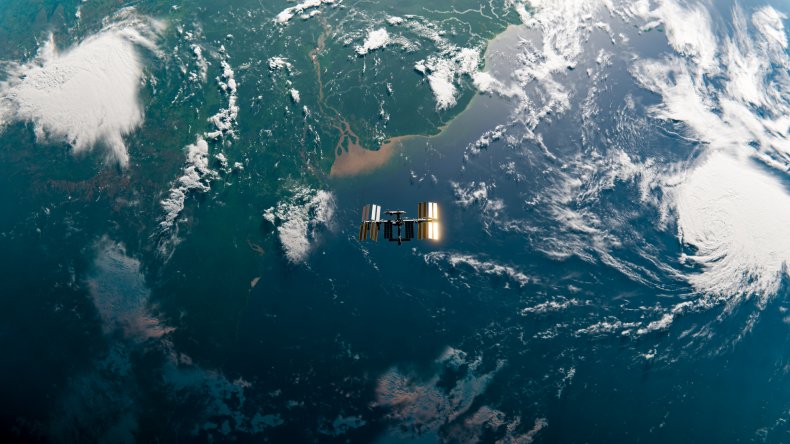 Though slightly less tremendous in size, the 277-mile-long Grand Canyon, located in Arizona, United States, is also visible from orbit around Earth.
Natural geological features aren't the only things that can be seen on Earth's surface from space, however.
Man-made features like the Pyramids of Giza, including the 479ft high Great Pyramid, can be seen from orbit around the planet, as can the more recently created Palm Jumeirah archipelago of artificial islands in Dubai.
According to NASA, perhaps the most famous man-made object that is allegedly visible from space, the Great Wall of China, actually isn't, at least not with the naked eye.
The theory that this was the only man-made object visible from space was actually debunked by a Chinese astronaut, Yang Liwei, in 2003, who said he couldn't see the historic structure. Since then some images have been taken from the ISS by astronaut Leroy Chiao that show at least some small sections of the wall.