'Among the Stars' NASA Astronaut Chris Cassidy Will 'Never Forget' Thrill of First Spacewalk
In October 2020, Captain Chris Cassidy completed an extraordinary career as an astronaut when he returned to Earth from the International Space Station (ISS). A year on, Cassidy's final space mission is documented in a new Disney + series.
The six-part series called Among the Stars follows Cassidy—who was the 500th person to venture into space—and a team of engineers, flight controllers, and specialists as they prepare for the astronaut's third and final trip into space.
Cassidy, who was born in Massachusetts in 1970, joined NASA in 2004 after a career in the Navy that saw him awarded the Bronze Star Medal with combat 'V' and Presidential Unit Citation for leading a nine‐day operation at the Zharwar Kili cave complex on the Afghanistan/Pakistan border.
"I've been an astronaut for about 18 years. In fact, I just retired from NASA this month," Cassidy told Newsweek. "The first mission was a space shuttle mission STS 127 [the aim of which was to deliver a module that allowed experiments to be conducted outside the station in the near-vacuum of space] in 2009, which was aboard the space shuttle Endeavour."
The retired astronaut explains that on this first mission he and his teammates visited the ISS but stayed there for only two weeks while they delivered cargo and components to build the space station. The average stay aboard the ISS for astronauts today is around six months.
"The highlight of my first mission was experiencing the thrill of launch for the first time and my very first spacewalk. Those are things that I will never forget," he said.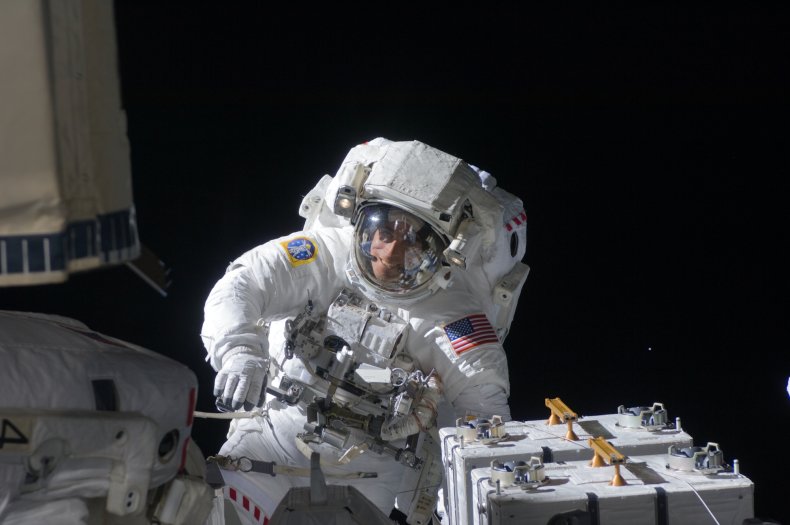 His next two missions would involve longer stays aboard the ISS, with Cassidy staying on the station— which orbits at around 230 to 270 miles above Earth's surface—for six months at a time. It was during these stays that Cassidy embarked on the numerous spacewalks that took him outside the relative safety of the ISS and into the vast emptiness of space.
"There's a lot of emotions that go along with that. They're most heightened on your first spacewalk. It's just magnified, and multiplied many times over," Cassidy said. "When you're orbiting the world at three or 450 kilometers [217 or 279 miles] above the surface of the Earth traveling at five miles a second, can you open that hatch and you look down to the clouds moving at a rapid rate through between your toes?
"We tell first-time spacewalkers, 'just hold on to the handrail for about a few minutes, and just calm down let yourself breathe, and realize it's going to be okay. And then get on get on with your work'."
Cassidy added that the trepidation around spacewalks soon vanishes when astronauts realize they have a job to do and they could be installing a piece of equipment that costs thousands of dollars and took years to develop.
"You don't want to screw that up," he said.
For example, during the 2020 mission European Space Agency astronaut Luca Parmitano performed repairs on the Alpha Magnetic Spectrometer, a particle detector that cost $2 billion to build.
Yet even as a seasoned hand with numerous spacewalks under his belt, this latest mission still threw up some heart-stopping moments. "My friend Luca Parmitano had a spacewalk, where water was leaking into his helmet and that was very, very scary.
"That was something that I'll never forget."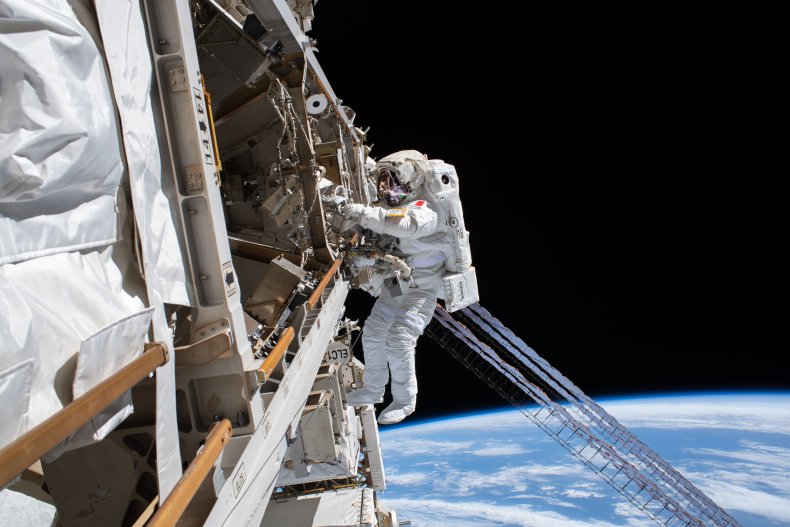 Cassidy hopes the show will give the general public an idea of how intense the months and even years leading up to a space mission can be, and just how many people it takes to get such an endeavor to the launchpad.
"It's not a simple thing that we just embark on, it's years of preparation by teams of people at Mission Control Center, the staff, the management team at the Johnson Space Center and around the country, the astronauts training and traveling to and from all of our international partner locations."
Then there is taking individual astronauts, bringing them together and forming the bond that creates a crew, he said. "All of that takes... years or months and months and months to develop. And that's what I'm excited about showing the viewership this level of effort."
"I think the viewers will be really curious to see all those behind-the-scenes things that we as astronauts live all the time. But other folks don't get the chance to see," Cassidy said. "So I'm really excited for folks to see that that aspect of spaceflight preparation."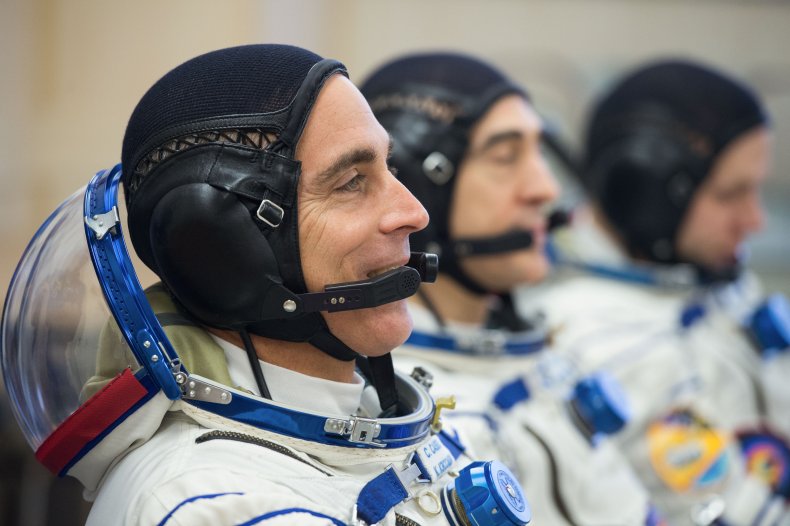 Going into this project, did Cassidy know it would be the last time he ventured into space?
"As an astronaut, you never know when your last spaceflight will be, just like a football player doesn't know when the last time he or she will step foot on a football pitch," he explained. "I've been an astronaut for 17 years or so. I've flown in space three times, had leadership positions in the office. And with all that experience, I knew well enough that it's probably the tail end of my space flying career.
"I wanted to just appreciate every single minute of it as best I could."
One of the major events that will occur during Cassidy's retirement is the return of humanity to the surface of the moon, and the possibility of human crewed missions to other solar system planets.
Cassidy reflects on the enormity of the adventure that lies ahead for a few select individuals who have not yet been chosen to embark on their missions beyond Earth's atmosphere: "I'm really excited to think about the fact that whoever is going to be the next moonwalker, that person doesn't know it yet. I'll be watching so with so much excitement when that happens."
Cassidy had some sage advice for the next generation of astronauts: "It's pretty simple. Be a good teammate. Do your job, know when to step up as a leader, know when to step back as a follower and contribute to whatever the goals of the team are. That's, I think, 80 percent of the job in probably any career field, whether it's an astronaut, or in an office place or on a sports field.
"It's really the essence of teamwork that will make or break the future space exploration missions."
The six-part series Among the Stars streams on Disney + on October 6.