Legal Cannabis Shortages Will Continue for Years Due to Canada's Strict Regulations, Industry Experts Warn
Marijuana industry experts in Canada have predicted that nationwide shortages plaguing dispensaries following legalization last month will continue for years to come—and strict regulations are to blame.
Lack of product has caused some legal pot shops to temporarily close down within the first month of national legalization, with the provinces of Alberta, British Columbia, Manitoba, New Brunswick, Nova Scotia, Quebec and Saskatchewan all reporting shortage problems. Khurram Malik, CEO of the Ontario-based cannabis company Biome Grow Inc, told Canada's Global News that overly stringent regulations are one of the driving factors behind a lack of supply.
"The rules here are so difficult to grow cannabis — quite frankly more difficult than anywhere else in the world," Malik complained. "If you're a new license holder and you've never done this before, it's going to take you a year, year-and-a-half, or two years to get any decent, consistent quality product out the door in any predictable volumes," he said, pointing to California as much cheaper and easier location to grow cannabis.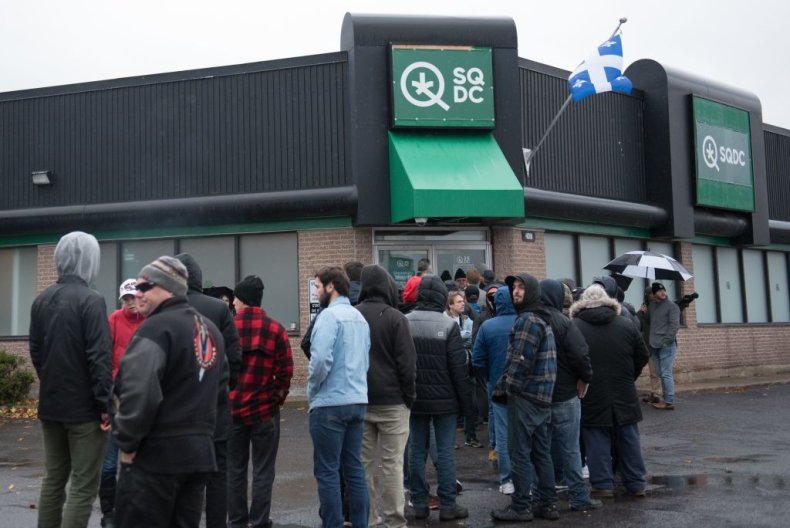 Malik explained that many suppliers stocked up ahead of legalization, anticipating high demand. However, he said that backup supply will be used up soon and then the shortages will likely increase.
"Once that's out of the way, then you're going to have intermittent shortages throughout 2019 and into 2020 as people produce and ship right away," he said.
André Gagnon, a spokesperson for Health Canada, the government department that regulates the budding legal industry, brushed aside concerns over shortages in comments to The New York Times last week.
"As with any new industry where there is considerable consumer demand, we expect there may be periods where inventories of some products run low or, in some cases, run out," he said, pointing to the historic nature of Canada's decision to legalize recreational marijuana. Health Canada also told Global News that it has taken steps to make the licensing process more efficient and to increase the capacity of producers.
But some shop owners have already heard customers say they will return to the illicit market, as they are unable to find adequate supplies of legal cannabis products to purchase.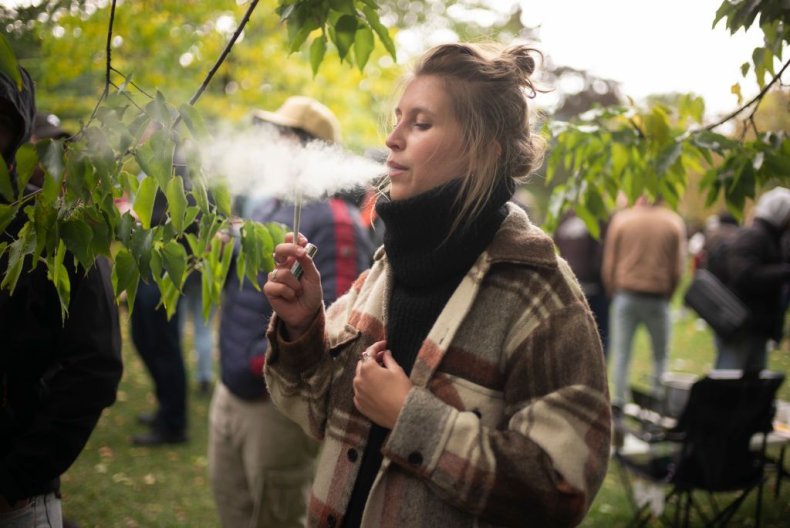 "A lot of them have said, 'Well I guess it's back to the black market'," Brenda Tobin, who owns a marijuana shop with her son, told Global News. "We hate to hear that, but I'm assuming if they want their product, they're going to get it one way or the other."
Aurora Cannabis, one of Canada's leading marijuana producers, has seen "strong demand" for recreational weed since October 17, when the plant was officially legalized. It also expects to continue seeing demand outstrip supply for some time, as it has already fallen a bit short of meeting orders.
"We, we think, have done better than other companies, our peers," Cam Battley, Aurora's chief corporate officer told a conference call with financial analysts. "We will be ramping up, we will be able to pick up some of the slack soon. But we can't do that immediately."