Legal Weed Has Arrived in Canada, but Will the U.S. Target Investors Crossing the Border?
Recreational cannabis officially became legal across Canada on Wednesday, a long-awaited fulfillment of a 2015 campaign promise by Prime Minister Justin Trudeau, and the outcome of a summer decision by Parliament.
With legalization, however, Canada has focused attention on the vastly different position of the federal government south of the border in the United States. Leading up to October 17, Canadians were warned by legal experts and officials that despite numerous U.S. states having legalized marijuana, the plant remained classified as an illegal Schedule 1 drug under U.S. federal law. This means that Canadian marijuana investors, workers in the budding industry and even casual users could face difficulties, and potentially even lifetime bans, when entering the U.S.
As a result, top Canadian and U.S. officials have met on several occasions to discuss the implementation of legal weed policies, Richard Walker, a spokesperson for Global Affairs Canada, told Newsweek.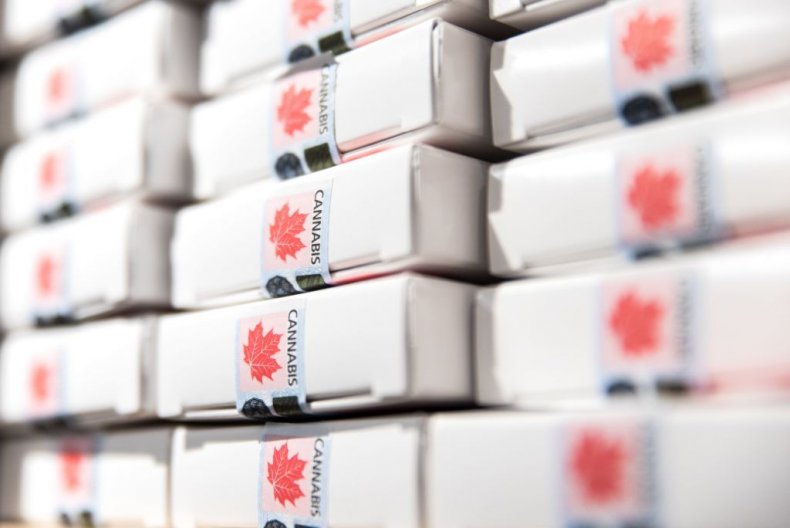 "The lines of communication are open, and the working relationships are excellent," Walker said. He also pointed to an October 10 statement from the U.S. government that clarified that Canadians involved with the legal marijuana industry would "generally be admissible to the U.S." However, the statement also warned that travelers entering the country for purposes related to the cannabis business "may be deemed inadmissible."
Michael Collins, interim director at the Drug Policy Alliance's Office of National Affairs, said that how the U.S. would respond still remained somewhat unclear.
"There may be some zealous border official who blocks entry, and that will generate a lot of media attention," Collins told Newsweek. "Actions that could happen would be a lifetime ban if someone is entering the U.S. for work related to the marijuana industry, like a conference."
Recreational cannabis legalization enjoys increasing bipartisan support in the U.S. So far, nine states and the District of Columbia have moved to legalize the plant, with more expected to follow suit at the polls in November. With Canada's legalization and Mexico's stated intention to move in that direction when the newly elected government takes power in December, analysts have pointed out this would mean cannabis could be legal along the entire Pacific coast of North America (as California, Oregon and Washington have already legalized the plant). But the U.S. federal government controls the border, meaning trading weed across national borders would remain illegal barring significant government action.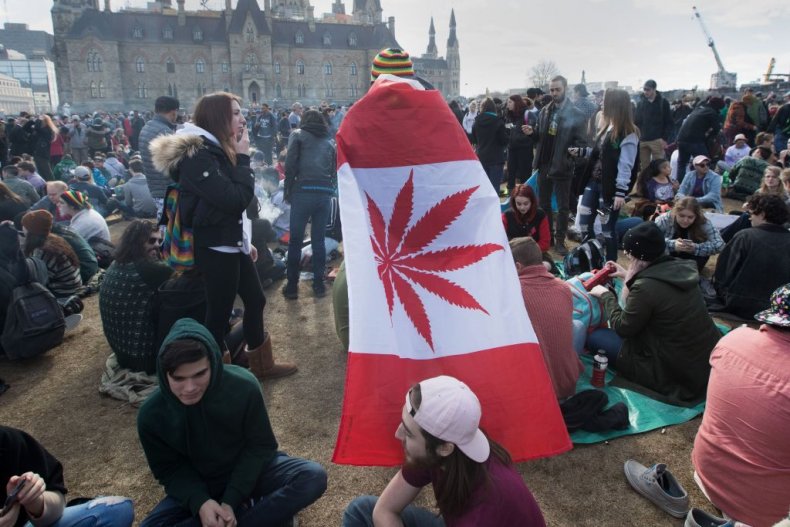 "It's really all about Congress at this stage," Collins said. "Trump has said he would sign a bill if sent to him," he pointed out. "The hope is that this will (a) force the hand of Congress and (b) keep Jeff Sessions at bay." The attorney general has taken a strict stance against marijuana but has been checked from going after businesses that were legal at the state level due to bipartisan congressional legislation. The Justice Department did not respond to a request for comment.
Legalization supporters saw a glimmer of hope earlier this month when the U.S. government gave the greenlight for Canadian cannabis producer Tilray Inc. to export medicinal cannabis for research in California. The decision saw the company's stock value increase dramatically, making it the most valuable cannabis company in the world and briefly soaring its overall value above many well-known brands such as CBS Corp., American Airlines, Dell Technologies and Clorox Co. But the move came after months of negotiations and required the U.S. Drug Enforcement Administration and the Food and Drug Administration to sign off.
Steve Hawkins, executive director of the Marijuana Policy Project, believes that Canada is setting a standard with its marijuana policy that the U.S. and other nations should follow.
"Canada is setting a strong example for how to end marijuana prohibition at the national level and replace it with a system of regulated production and sales that is largely governed at the local level," he said in a statement emailed to Newsweek. "The U.S. and other countries grappling with the complexities of such a significant policy shift will have an excellent opportunity to learn from the Canadian experience."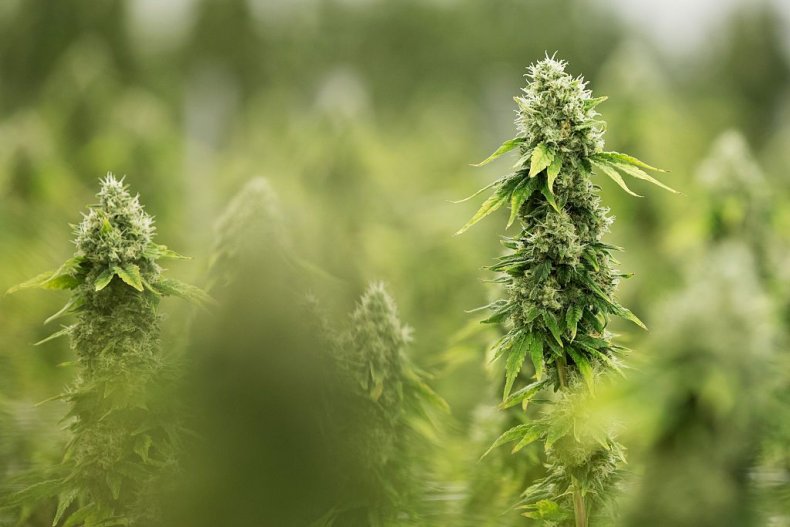 Hawkins also pointed out that Canada is "just the second country [after Uruguay] and the first G-7 nation to end marijuana prohibition," which he argued has positioned the country "as a global leader for cannabis business and development."
While cannabis activists hail that as progress, some U.S. investors have raised alarm bells that the northern neighbor will take the lead in a rapidly growing industry.
"The concern for some of the players is the market will be dominated by Canadian companies, shareholders and banks if we allow too much time to pass," Derek Peterson, CEO of California-based marijuana producer and seller Terra Tech, told HuffPost Canada. He warned that as the U.S. government continues to insist on maintaining prohibitions against weed, Canadian companies are gaining significant amounts of capital. Within a short time, he feared these businesses would set their sights southward to "soak up market share."
Although Canadian investors may face some difficulties when dealing with their southern neighbor, they are plowing ahead with confidence and shrugging their shoulders at concerns from U.S. industry leaders.
"When was the last time Canada got to lead the creation of a new industry worldwide?" Cam Battley, chief corporate officer at Alberta's Aurora Cannabis, asked Huff Post Canada. "As much as I absolutely love the United States," he added, "I don't think there's any law that says the U.S. has to dominate every new industry in the world."