World's First Nation to Fully Legalize Pot Can't Meet Demand
Uruguay became the first country in the world to fully legalize marijuana nationwide with a 2013 law, but now the South American country is struggling to meet customers' demand.
Legal pot officially went on sale in Uruguay last year, under regulations that cover everything from growing plants to purchase of the drug. Despite legalization, however, the country's lawful market is still struggling to compete with illegal dealers.
"The demand is greater than our productive capacity," Diego Olivera, the head of Uruguay's National Drugs Council, told The Associated Press Wednesday. "We have to address that challenge." Altogether, between the legal and black market, Olivera estimates that about 20 to 25 metric tons of cannabis are consumed yearly by Uruguay's population of 3.5 million.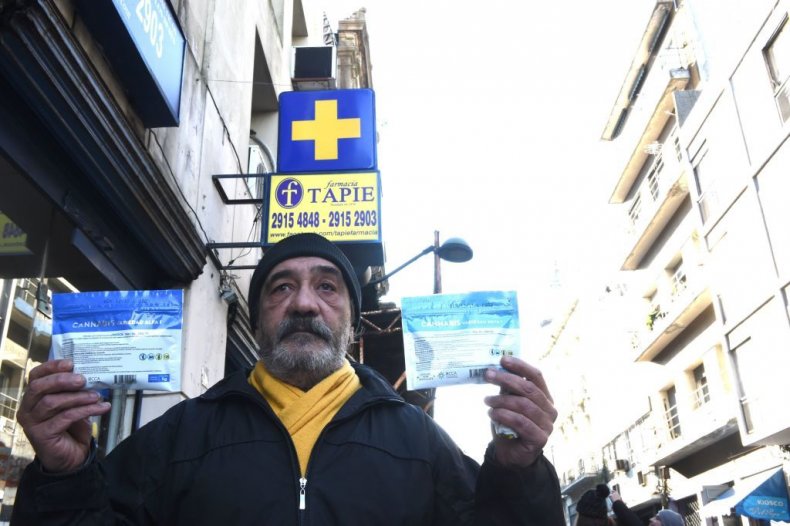 Although consumers want to buy from authorized marijuana sellers, they often struggle to find it on the shelves. Under the law, registered users are allowed to purchase 40 grams (1.4 ounces) per month from licensed pharmacies. But, out of the country's approximately 1,200 pharmacies, only 14 have signed up to sell.
According to the Associated Press, many pharmacy owners don't like the idea of selling the drug, believe the profit margins will be to low and fear they will risk being robbed. U.S. News and World Reportalso noted that many pharmacies fear selling the drug due to the USA Patriot Act, which was instituted after the September 11, 2001 terror attacks.
Although the Patriot Act was meant to target Al-Qaeda and other terrorist groups, it also cracked down on the use of the international banking system to launder profits from the sale of drugs. Since most Uruguayan banks send their international transactions through the U.S., they rely on American banks regulated under the Patriot Act.
As a result, the few pharmacies in Uruguay willing to sell marijuana have resorted to cash-only transactions.
"When it becomes a question of either selling cannabis or keeping your bank account, then, of course, most of these pharmacies are choosing the latter," John Walsh, a drug policy expert at the Washington Office on Latin America (WOLA) told U.S. News and World Report.
Under U.S. federal law, marijuana remains completely illegal for recreational or medical purposes. At the same time, medical marijuana has been legalized in 29 states. Recreational use of cannabis has also been legalized in nine states and the nation's capital, Washington, D.C. Attorney General Jeff Sessions has indicated that he aims to take a tough stance toward the drug, regardless of state regulations.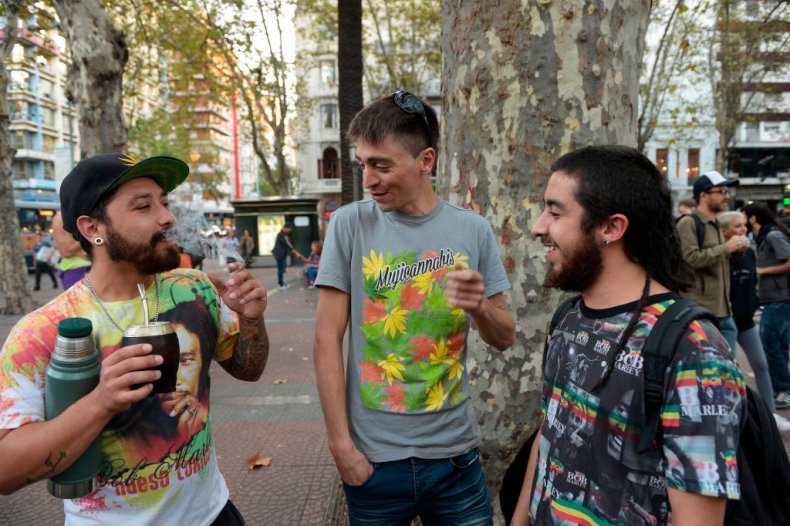 However, recent bipartisan legislation has been circulated through the Senate by Cory Gardner, the Republican from Colorado, and Elizabeth Warren, the Democrat from Massachusetts, aiming to protect users who follow state regulations from prosecution. The bill also states that buying or selling pot would no longer be considered drug trafficking. In a blow to the hard-line stance taken by his attorney general, President Donald Trump said he "probably will end up supporting" the legislation if it moves forward.
Canada is also potentially on the verge of legalizing cannabis. The U.S. neighbor's parliament is currently debating the legislation and making modifications before a vote.
The battles for legal pot continue to play out in North America, yet Uruguayans continue to struggle to buy the legalized drug, leaving them frustrated and confused.
"I'll have to buy from an illegal dealer. I have no choice. This system is crap. It's useless!" a registered user complained, according to the Associated Press.