Weed Legalization Is on a Roll—Will Canada, U.S. and Mexico Launch a Legal Marijuana Market?
As more and more North American governments move on from the "war on drugs" mentality of preceding decades, some politicians and activists suggest that a cross-border market for legal marijuana products could soon become a reality.
With Canada's June decision to legalize recreational Cannabis, Mexico's new government giving serious consideration to legalizing drugs and more and more U.S. states legalizing the plant for adult use, including the largest state economy and population of California last year, the vast majority of North Americans may soon have access to legal marijuana.
At the same time, as Donald Trump's Attorney General Jeff Sessions has made clear, cannabis still remains completely illegal from the perspective of the U.S. federal government. But despite the serious road-blocks created by federal prohibitions, Congressman Earl Blumenauer, a Democrat from Oregon, who co-founded the bipartisan Congressional Cannabis Caucus in 2017, told Newsweek that he sees a legal cross-border North American market as "not just possible" but "probable."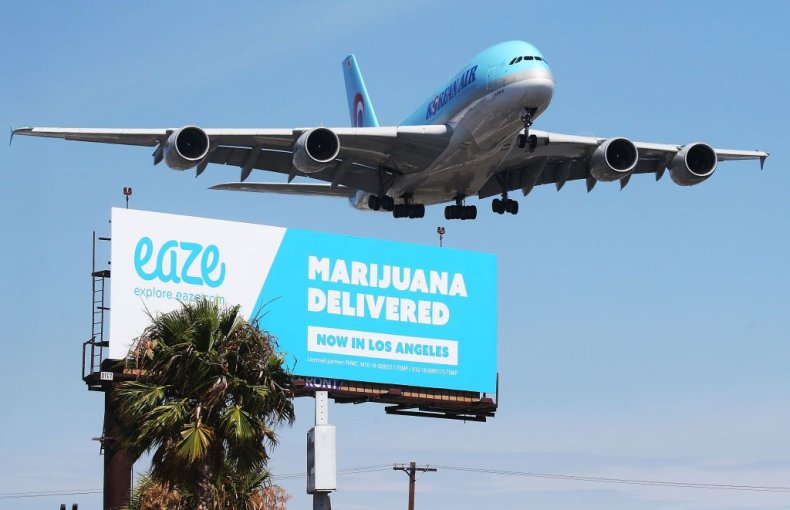 If Mexico decides to legalize, as the incoming government has suggested it may do, this would make recreational cannabis legal along the entire length of North America's Pacific Coast, with Canada and the states of California, Washington, Oregon and Alaska all having already moved to legalize.
"In the course of the next decade, I think there will be a North American cannabis market," Blumenauer said, adding that there are certain things the government needs to work toward now to make this a reality.
Blumenauer pointed out one federal policy in particular that he hopes can be changed through legislation.
"Somebody who admits to a border guard that they've used marijuana, even if it's medical marijuana, can be barred from coming into the United States for life," the congressman explained.
"That's insane," he added.
Following Canada's decision to legalize and regulate recreational marijuana in June, immigration lawyer Len Saunders went on national television to warn Canadians about the U.S. federal policy. "It's basically black and white," he told CTV News.
The lawyer also warned that U.S. border agents may begin asking the question more frequently when Canada's new marijuana legislation comes into effect in October. Saunders pointed out however, that anyone can refuse to answer the question. The individual may be denied entry to the country as a result, but it will only be for that day and not a permanent ban.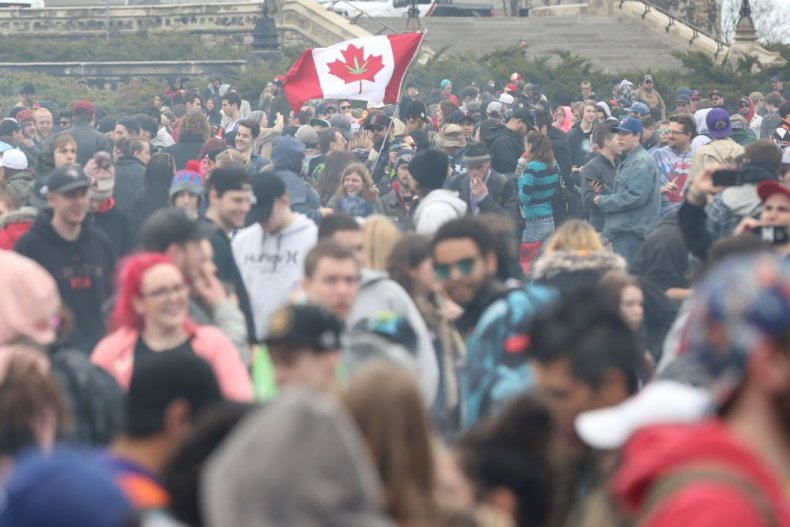 Prior to Ottawa's official decision, conservative Canadian senators met with Sessions and other U.S. officials to discuss their government's plans to legalize. After the meeting, Canadian Senator Claude Carignan told VICE News that the U.S. officials suggested legalization could cause more problems for Canadians at the border.
However, Hannah Hetzer, senior international policy manager at Drug Policy Alliance told Newsweek following Canada's decision that the U.S. will soon face pressure from its neighbors to reform its federal policies.
"With the U.S. neighbors on both sides moving to reform marijuana laws on a national level, it just builds the pressure," Hetzer said, also arguing it would be "hypocritical" of the U.S. to take a strong stance against Canada due to the growing number of states that have moved to legalize for recreational and medical use.
As of this month, it is legal for adults to use cannabis products in nine U.S. states as well as in the nation's capital, Washington, D.C. At the beginning of July, Vermont officially became the ninth state to implement legal recreational marijuana, also becoming the first state to do so through legislation as opposed to ballot measures. Thirty-one states have also approved cannabis for medicinal use, with another dozen states that allow use of the plant for specific medical conditions. And several states have ballot measures coming up later this year.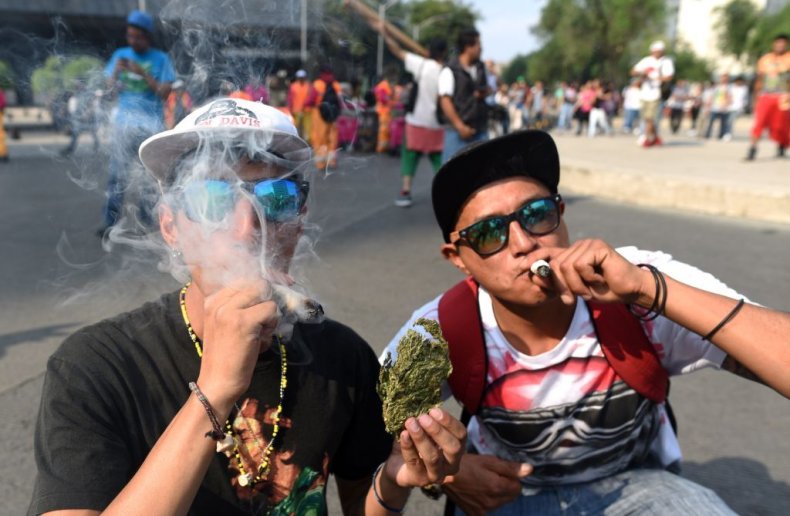 "We're going to see, I'm quite confident, medical marijuana will be legalized in Utah and Missouri this year. [Recreational marijuana] is on the ballot in Michigan. It's on the ballot in North Dakota," Blumenauer told Newsweek, saying that the federal government is "still frozen in time" with its complete prohibition stance.
"We have now an $8 billion national industry," the congressman pointed out. "There are well over a million who have legal access to medical marijuana, the recreational adult use market is growing and we need in Congress to continue working to try and reign in the Jeff Sessions overreach," he said.
Canada's legal market is already a multi-billion dollar industry as well, with only growth expected following recreational legalization. Last year, cannabis stocks were also among Canada's best performing. Canopy Growth and Aurora Cannabis are the top publicly traded marijuana companies, and those who invested in them a year ago have "easily reaped bitcoin-like returns," Canada's Global News reported last month.
Beyond the economic benefits, however, Canadian Prime Minister Justin Trudeau promoted legalization as a way to crack down on crime and end the black market. "It's been too easy for our kids to get marijuana—and for criminals to reap the profits. Today, we change that," the Canadian leader tweeted following Ottawa's June decision.
Mexico's new government has cited similar concerns. According to incoming Interior Minister Olga Sanchez Cordero, President-elect Andrés Manuel López Obrador, who will officially take office on December 1, has given her a free hand to do "whatever is necessary to restore peace" in Mexico, which has been racked by drug-related violence for years, including legalizing drugs.
"On the subject of decriminalizing drugs, Andres Manuel told me, and I quote: 'Carte blanche…Let's open up the debate,'" Cordero said.
As Blumenauer pointed out, a "fairly robust" black market still exists in the U.S. as well, although state-level legalization has worked to erode this problem. However, the congressman said that the illicit market continues to funnel "significant sums" to Mexican drug cartels.
"Being able to have a robust legal market that regulates and taxes cannabis is the quickest way to choke off that black market and the support it gives to other criminal activity," he said.
However, despite growing optimism surrounding the possibility a legal North American marijuana market, Paul Armentano, the deputy director of National Organization for the Reform of Marijuana Laws, told Newsweek that in addition to U.S. federal laws, "international treaties—specifically the Single Convention Treaty" are a roadblock. Created in 1961, the treaty aims to fight against the import, export and production of drugs.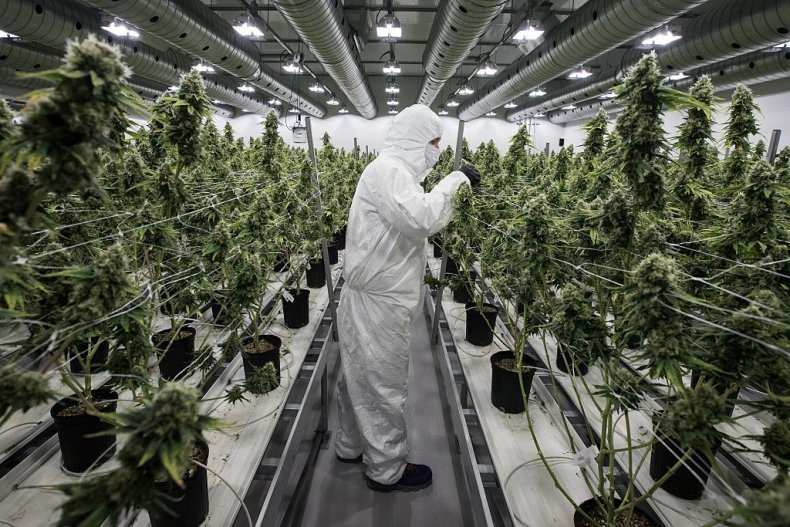 "America's leaders would be wise to learn from our neighbors, and from Canada in particular, and similarly replace our archaic and failed marijuana prohibition laws," Arementano also pointed out.
Mike Collins, deputy director of the Drug Policy Alliance, pointed to challenges as well. "The U.S. is being held back by individuals like Jeff Sessions who live in the 1980s when it comes to drug policy," he told Newsweek , pointing out that there is growing bipartisan support for legalization.
According to The Washington Post, support for cannabis legalization has risen dramatically from 25 percent in 1996 to 64 percent in 2018. A Gallup poll from this year also found a slim majority (51 percent) of Republicans support recreational legalization.
"This is more and more going to be a political issue," Blumenauer said. "And I think you'll see that people who stand in the way are likely to have some consequences at the polls."