Will Mexico Legalize Drugs? Obrador Explores Radical Bid to Bring Narcotics Wars Under Control
Mexico's populist President-elect Andrés Manuel López Obrador has considered a range of unconventional methods to address his nation's ills. In a country riddled with corruption and crippled by gang violence, Mexican voters turned to the left for change, which Obrador has promised to deliver.
Obrador is mulling the legalization of drugs nationwide in an effort to nullify the vicious cartel warfare that kills tens of thousands of people each year, El País has reported. According to incoming Interior Minister Olga Sanchez Cordero, Obrador has given her a free hand to do "whatever is necessary to restore peace in this country."
Speaking at a seminar discussing narcotics-related violence Tuesday, Cordero said the order included a possible overhaul of drug legislation. "He knew perfectly well about my lectures and my articles in the press about the decriminalization of drugs," Cordero said. "On the subject of decriminalizing drugs, Andres Manuel told me, and I quote: 'Carte blanche…. Let's open up the debate,'" she said.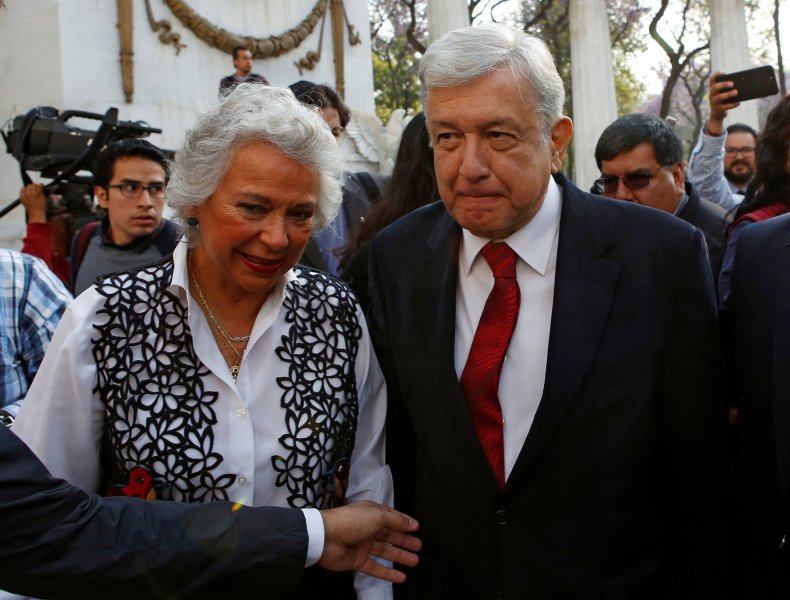 The U.S.-backed war on drugs has done little to stem the violence since Mexican troops were deployed to the streets in December 2006. Though some of the larger cartels have been broken up and their leaders arrested, this has only served to fragment power, setting dozens of smaller gangs against one another in a vicious battle for control.
In 2017, almost 29,000 people were killed in Mexico—the highest number since records have been kept. This year is on course to be even lethal, with the death toll expected to pass 30,000. The recent round of local and federal elections saw more than 100 officeholders or candidates murdered as cartels sought to influence the results. Overall, more than 200,000 Mexicans have been killed since 2006.
Cordero said that a new approach was needed. "What no one can deny with hard data is that, at least in the past 10 years, the Mexican government has been incapable of stopping violence and responding to it with institutional mechanisms," she argued.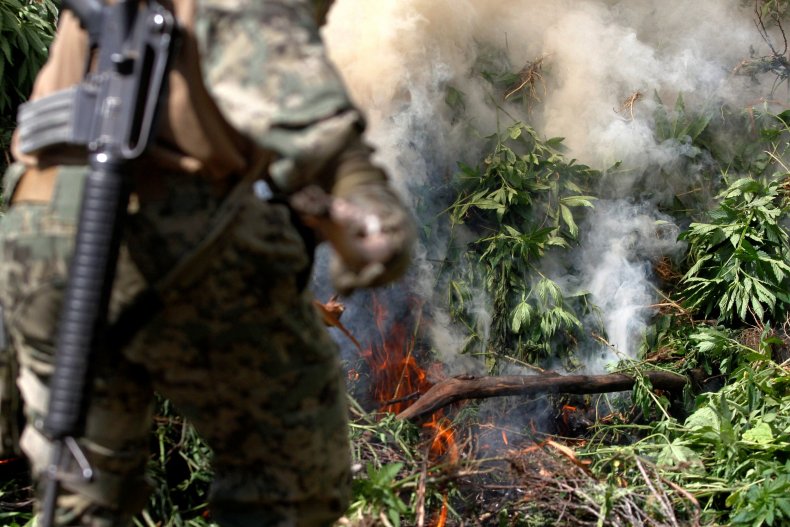 The future interior minister also wants to introduce what she calls a "transitional justice" system in which criminals who work with the authorities to unravel unsolved crimes could get lighter sentences. Tens of thousands of people have gone missing over the past decade, and the power of the drug cartels likely responsible for the disappearances mean it is difficult to bring anyone involved to justice.
"A transitional justice system for Mexico is possible and urgent, not just for the victims of the violence but for all of Mexican society," Cordero—who served as a Mexican supreme court justice for 21 years—told the seminar. But she emphasized that anyone responsible for "grave human rights violations" would not be eligible for any future amnesty.
"Given the gravity of the situation and the very long period in which the government's failed strategy has remained unaltered, I believe decriminalization would not be enough," Alejandro Madrazo Lajous, a professor at Mexico's Centro de Investigación y Docencia Económicas, told Newsweek. "We've missed our opportunity for baby steps. We need to move quickly and decisively. And it seems that the new government is interested in exploring a change bold enough."
Lajous, who is also a visiting fellow at Yale Law School, noted that it is not only the cartels that are driving the death toll upward. He said that state violence—committed by state police, federal police and the army—"has run rampant for over a decade, and by and large it has run unchecked," with "torture and mistreatment systematically used by security forces throughout the country." Any efforts to reduce violence in Mexico will have to take the state into account too.
The government could save huge amounts of money if it gave up trying to enforce drug laws, said Lajous. "By stopping the drug war, efforts and resources could be reoriented toward pursuing crimes that actually affect the Mexican population, like extortion, kidnapping, rape, etc., instead of victimless crimes like drug possession or transportation of drugs (which is most often geared toward moving drugs out of the country)," Lajous explained. "We could also refocus efforts to stopping guns at the U.S. side of the border instead of drugs at the Mexican side of the border. Guns are illegal in Mexico, yet the government does little to stop the massive ilegal importation seeping through the border."