Legal Canadian Marijuana Workers, Investors Will Be Treated Like Illegal Traffickers, Official Confirms
Individuals who work or invest in Canada's soon-to-be recreational legal cannabis industry will be treated the same as illegal drug traffickers by the U.S. Customs and Border Protection (CBP), a top official has confirmed.
Despite being legal for recreational use in nine U.S. states and the nation's capital, as well as being legal for medical use in more than 30 states, marijuana is completely illegal under federal law. As a result, the U.S. government views foreigners who work in the cannabis sector, regardless of their nation's laws, as they would anyone working as a drug dealer or for a drug cartel.
Todd Owen, executive assistant commissioner for the Office of Field Operations for CBP, told Politico on Thursday that the agency's officers won't hesitate to slap lifetime bans on Canadians connected to the country's legal industry.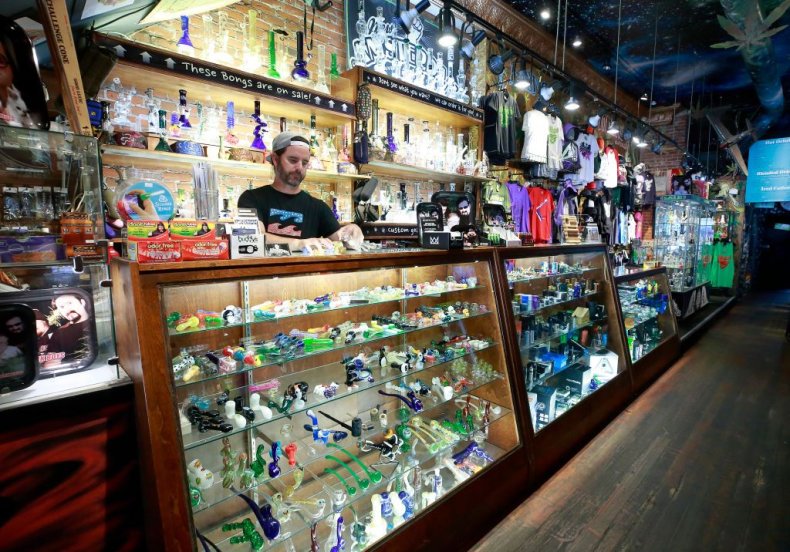 "If you work for the industry, that is grounds for inadmissibility," Owen said. When asked about investors, he replied: "We don't recognize that as a legal business." He noted that investors in marijuana from other countries, such as Israel, have already been denied entry to the U.S. in the past.
Considering that marijuana has already become a multi-billion dollar industry in Canada, with the sector expected to create at least 150,000 new jobs in the coming years, a hefty number of Canadians may find it difficult to travel south of the border.
As has been previously reported, Owens said just admitting to previously using cannabis will result in a travel ban.
"Our officers are not going to be asking everyone whether they have used marijuana, but if other questions lead there — or if there is a smell coming from the car, they might ask," Owen told the news outlet, noting that sniffing dogs can detect residue lingering in a vehicle weeks after use. "If you lie about it, that's fraud and misrepresentation, which carries a lifetime ban," he added.
Following Ottawa's June decision to legalize recreational weed, legal experts warned Canadians about the strict federal policies of the U.S. government.
"It's basically black and white—if you admit to a U.S. border officer at a U.S. port of entry that you've smoked marijuana in the past, whether it's in Canada or the U.S., you will be barred entry for life to the United States," immigration lawyer Len Saunders said.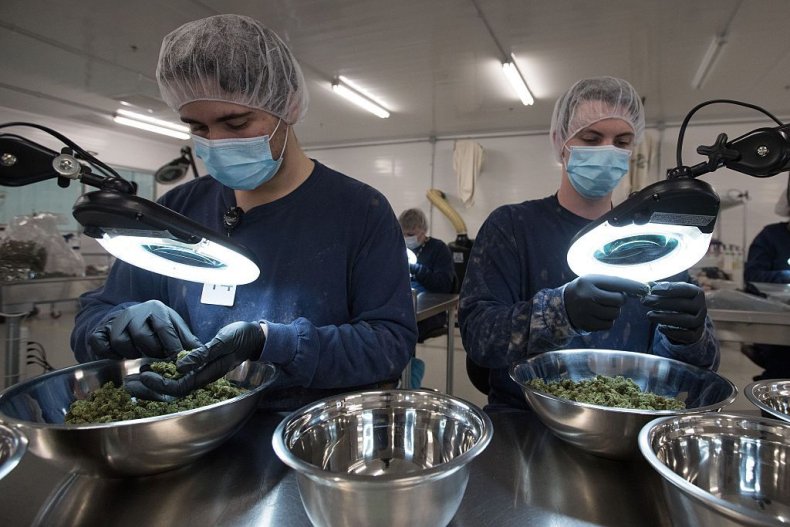 He also cautioned Canadians against lying, but suggested they can simply not reply. Although the questioned individual may be denied entry to the U.S. after refusing to answer, it will only be for that day and not a permanent ban, Saunders explained.
Discussing the U.S. border policy with Newsweek in July, Congressman Earl Blumenauer, a Democrat from Oregon who co-founded the bipartisan Congressional Cannabis Caucus in 2017, called the U.S. position "insane."
Support for cannabis legalization has risen dramatically from 25 percent in 1996 to 64 percent in 2017, according to a Gallup poll. While legalization is more popular among Democrats, a slim majority (51 percent) of Republicans support recreational legalization as well.