U.S. Border Patrol Agents Stop Canadian Fishing Boats Looking For Undocumented Immigrants
A long determined neutral zone between Canadian and American fishermen has become the latest display of the rising tensions between President Donald Trump and Prime Minister Justin Trudeau.
U.S. Border Patrol agents reportedly stopped and searched at least ten Canadian fishing boats in the past two weeks, according to The Toronto Star. Reports say that the agents were asking about illegal immigrants.
Laurence Cook, a chairman for local Canadian fisherman's organization Lobster Fishing Area 38, wrote in a Facebook post on June 25 that the agency's actions were those of "typical American bullies."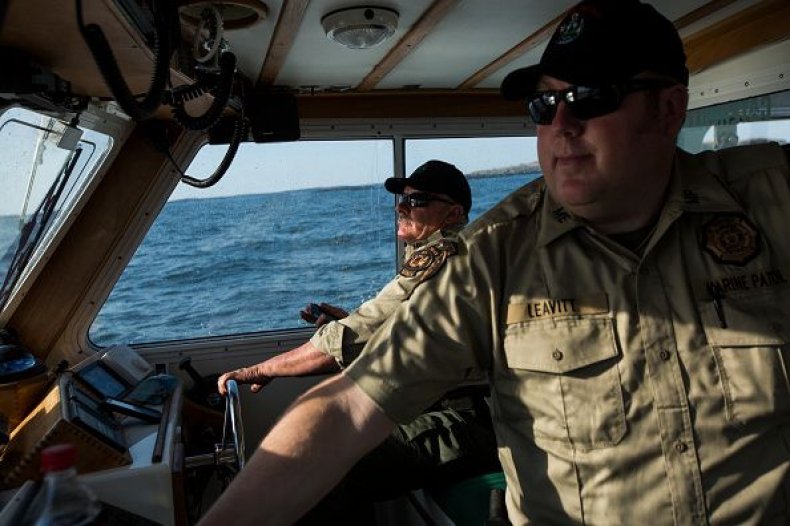 The ships were intercepted while fishing around the Machias Seal Island, an area between the Gulf of Maine and the Bay of Fundy that has been disputed between the two North American neighbors for centuries. Both countries have claimed sovereign jurisdiction over the island and historically American and Canadian fisherman have worked in the contested waters side by side.
A spokesperson from the Customs and Border Protection agency commented on the incidents, saying that it is a "regular exercise being conducted along the U.S. marine border," according to the Canadian Broadcasting Corporation.
On July 4th, the Grand Manan Fisherman's Association released a statement about the issue on social media, saying that the waters are Canadian and that the organization is working with the government to make sure the fishermen can continue business as normal.
"We have enjoyed a respectful and cordial relationship with our U.S. counterparts. We look forward to continuing with that relationship," the statement read.
These incidents come at a time where tensions between the two longtime allies are high. Earlier this year President Trump imposed tariffs on Canada, an action slammed by Trudeau as a "turning-point in the U.S.-Canada relationship." Since then, Canada has fired back with tariffs of its own on U.S. goods from steel and iron to ketchup and dish soap.
Trudeau has also been critical of the White House's hardline "zero tolerance" immigration policies and the consequent result of family separations at the border, saying that it's "not the way we do things in Canada."
After the two leaders met at the G-7 Summit in Canada in early June, Trump took to Twitter to call Trudeau "very dishonest" and "weak."