Canada-Saudi Arabia Dispute: Hospitals Brace for Staff Shortages as Riyadh Orders Students to Leave
Hospitals in Canada are struggling to address staff shortages as Saudi Arabia has ordered its students to leave the North American country amid a major diplomatic dispute.
The kingdom has given its students until August 31 to leave Canada, including more than 1,000 Saudi medical graduates participating in fellowship, residency training and research programs at health institutions. Due to the abrupt order, many have resigned from their positions ahead of the deadline, as they deal with personal affairs in preparation to depart.
Dr. Richard McLean, vice president of medical affairs and quality at Hamilton Health Sciences Centre, told The Globe and Mail that the diplomatic tensions will have a "destabilizing effect" on parts of the country's healthcare system.
"In the short term, I don't think there's an easily identifiable solution," McLean said, pointing out that 156 Saudi doctors-in-training were working at Hamilton hospitals alone before the diplomatic spat occurred.
Dr. Paul Woods, CEP of London Health Sciences Centre, told CBC news that plans are underway to address the problem.
"It was something that caught me by surprise, as I'm sure it caught many people by surprise," Woods said. However, he explained that the healthcare sector "by its very nature" is accustomed to changes occurring on "a fairly regular basis."
Earlier this month, Saudi Arabia suspended the scholarships of some 16,000 students studying in Canada. The move came following comments by Canada's foreign ministry that criticized Saudi Arabia's human rights record and called on Riyadh to release detained activists. Responding to the criticism, Saudi Arabia has also cut diplomatic ties with Canada, frozen all new trade and investment, canceled flights via its national carrier to Toronto and forbidden its citizens from receiving medical treatment in the country.
Despite the tensions, Canada has remained firm in its stance on human rights. On Monday, Canadian Prime Minister Justin Trudeau said that while his country would "continue to engage diplomatically" with Saudi Arabia, the country's position on human rights is non-negotiable.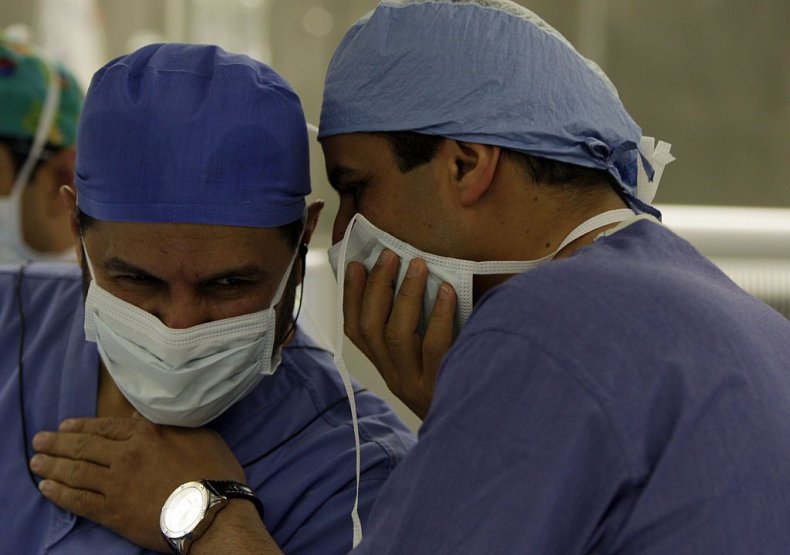 Saudi Arabia has had a long-standing program sending hundreds of recent medical graduates to Canada each year. According to Canadian media reports, the kingdom pays about $100,000 annually for each participating Saudi. The medical professionals receive high-quality training, and Canadians benefit from service provided at no additional cost to taxpayers.
Just a couple weeks before the diplomatic row, the Saudi Cultural Attaché in Canada Dr. Fawzi Bin Abdulghani Bukhari called the program an immense success. He also praised the "distinguished relations enjoyed by the [Saudi] Cultural Mission for more than 40 years with all Canadian medical schools," Saudi media reported in July.
Paul-Émile Cloutier, president and chief executive of Health CareCAN, which represents Canadian hospitals and health-care institutions, told The Globe and Mail that there is still hope for a diplomatic breakthrough allowing the medical trainees to stay.
"It's still very unknown if this is going to go through or not go through," he said.