Saudi Arabia Forbids Citizens in Canada From Seeking Medical Treatment Amid Diplomatic Dispute
In the latest development of an ongoing diplomatic row, Saudi Arabia banned all of its citizens from receiving medical treatment in Canada.
Saudi state media announced Wednesday that the country would begin transferring all Saudi patients out of Canadian hospitals and relocate them to medical facilities in other countries. The news caused concern among some Saudi expats in Canada.
"During the last 48 hours I have been contacted by so many students who are struggling to know their situation," Omar Abdulaziz, a Saudi national who has been a political refugee in Canada since 2014, told Newsweek. "There are around 1,500 Saudi doctors in Canada….It was a shock for them." Abdulaziz also said that Saudi authorities had contacted his family and friends in Saudi Arabia and threatened to arrest them if he continued to Tweet about the ongoing diplomatic dispute.
The new policy on medical treatment was announced just days after Saudi Arabia canceled scholarships for around 16,000 Saudi students who planned to study in Canada, canceled flights to Toronto, expelled the Canadian ambassador and froze all trade between the two countries.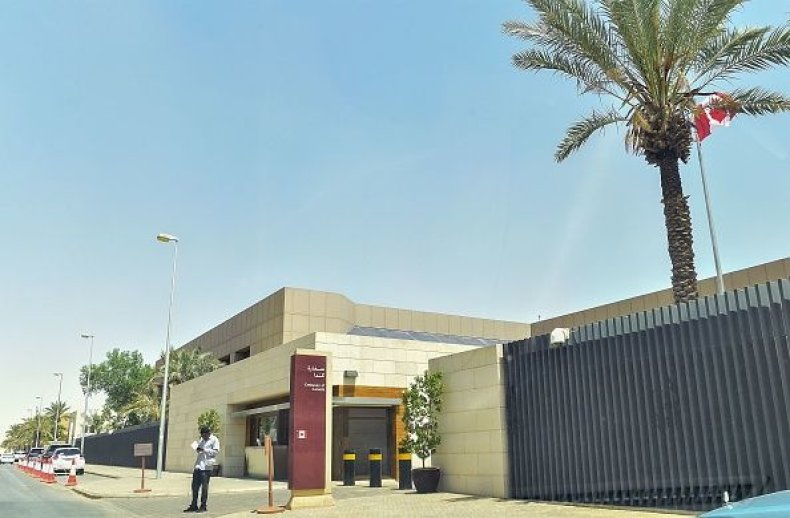 The diplomatic fallout began after Canadian Foreign Minister Chrystia Freeland tweeted a message about the arrest of civil society activists in Saudi Arabia. Canadian officials urged the Kingdom to "immediately release" women's rights activists Samar Badawi and Nassima al-Sadah, who were arrested in July and are still in custody.
Samar Badawi is the sister of Raif Badawi, a high-profile human rights campaigner who Saudi Arabia sentenced to 10 years in prison four years ago. Raif Badawi's wife and children are naturalized Canadian citizens, and the arrest of his sister caught Canada's attention. Human rights advocates said that the two women arrested in July were targeted because of their advocacy work.
"These brave women represented the last vestiges of the human rights community in the country, and now they too have been detained. Saudi Arabia's new leadership under Crown Prince Mohammad bin Salman has crushed any space for the existence of human rights defenders in the country," Amnesty International said in a statement.
"Despite the Saudi authorities' repeated attempts to project the image of a country implementing sweeping reforms to 'modernize' the kingdom, the grim reality is of continuing arrests of activists for their peaceful human rights work," the statement continued.
Saudi Arabia's crown prince has attempted to cast himself as a liberalizing reformer as the country seeks to diversify its economy and attract foreign investment. Nevertheless, Riyadh did not take the criticism of its human rights record well and accused Ottawa of interfering in the country's sovereignty.