Canadians Are Already Complaining That Legal Weed Is Too Expensive
Canada officially legalized the consumption and sale of recreational marijuana on Wednesday, becoming only the second country in the world to do so.
But some Canadians have already started complaining that legal cannabis is more expensive than what they are accustomed to purchasing on the black market. A poll conducted by Ipsos in conjunction with Canada's Global News also revealed this week that about four in 10 Canadians are only planning to buy pot legally if the price is right.
"I want to buy legally! But the prices are almost double what I pay now," one Canadian cannabis user posted on Reddit. "Who priced these things?"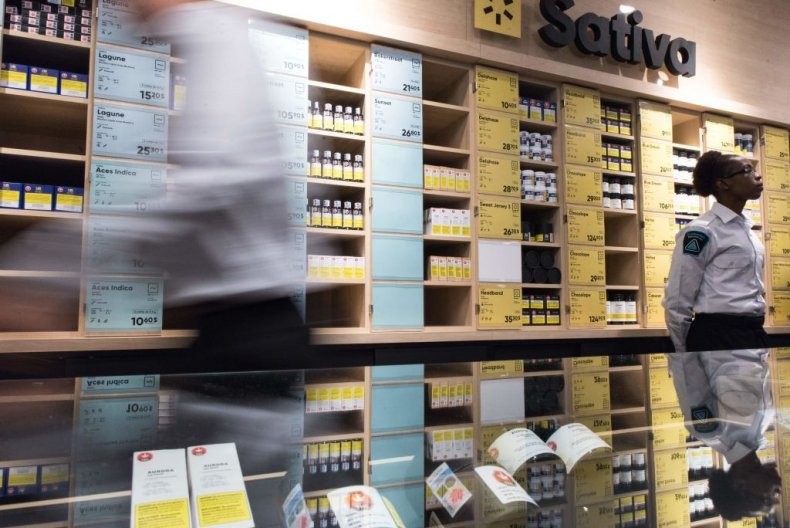 "Just checked and 3.5g of blue dream[a west coast strain of cannabis created from crossing the strains blueberry indica and sativa haze] is $56 ($43.11 in U.S. dollars) are you insane!" another person posted on Reddit. "I've been getting 14g of that strain for $100 ($76.97 in U.S. dollars) for years. Clearly they have no interest in killing the black market."
Another quipped: "At least we have a black market for weed!"
Thirty-six percent of Canadians have said they will continue to get cannabis from the same source they turned to before legalization, according to the Ipsos/Global News poll. Just 14 percent said they would switch where they purchase their marijuana.
However, as Ipsos Public Affairs Vice President Jennifer McLeod Macey explained, this number could be a bit skewed, as many Canadians were already getting weed legally.
"We have to remember that some users are getting it legally already, medically. A lot of recreational cannabis users are also medical users," Macey told Global News. But she also pointed out that many Canadians have been getting their supply from the black market, and the poll suggests that's not going to change for a lot of people.
Pricing in Canada, as well as where and how users can purchase, will vary from province to province. The black market price has also traditionally varied fairly significantly across the country. As legalization has just been implemented, an overall picture of pricing and how it compares to the black market remains somewhat hazy.
In British Columbia, the price for a gram will range from $6.99 to $13.99 ($5.38 to $10.77 in U.S. dollars), CTV News reported. In 2017, according to the government's official Statistics Canada agency, residents of the province paid about $6.94 ($5.35 in U.S. dollars) per gram for non-medical weed on average.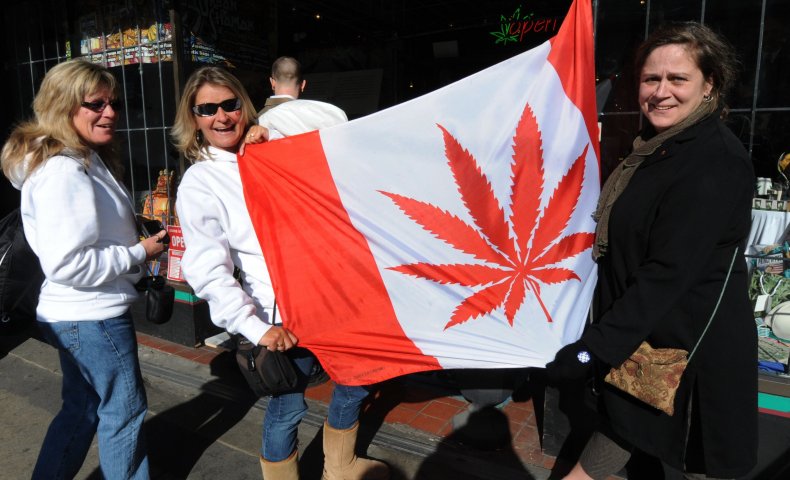 "Pricing legal cannabis near the illicit market price, or even slightly higher as our data suggests, is an important factor in minimizing purchasing from the illicit market," Michael Amlung, a behavioral neuroscience assistant professor and faculty affiliate of the Michael G. DeGroote Centre for Medicinal Cannabis Research at McMaster University told Global News.
While some cannabis users appear to have already written off switching to the legal market, others remain unsure.
"My biggest concerns are that the government stays competitive with the black market," John Borowski, 35, who lives in Ontario, told CBC News. "If they want my business, they're going to have to keep it at 10 dollars a gram," he pointed out.
Macey told Global News that she expects the illicit market will continue to operate for a while, but eventually, the legal market will take over. "I don't think it's going to change overnight," she said.