'#CancelNetflix' Trends on Social Media After Report of 'First Kill' Ending
Netflix has canceled the teenage vampire drama First Kill after only one season, according to a Variety report that's seemingly been confirmed by a cast member. Fans of the show have let this displeasure be known, causing the hashtag "#CancelNetflix" to trend high on Twitter on Wednesday.
The streamer released all eight episodes of First Kill's first season in June. Though reviews were lukewarm, the show quickly developed a dedicated following and has multiple fan accounts on social media platforms and an 89 percent audience score on Rotten Tomatoes.
The call on social media by many subscribers to cancel Netflix accounts comes after the company announced on July 19 that it lost just under 1 million subscribers in the second quarter. Netflix's earnings have also been down recently after it faced controversy for a plan to charge users who share their accounts more money for their subscriptions. After years of promising to not have advertisements on the service, Netflix also received backlash when it announced an eventual rollout of cheaper, ad-supported plans.
After stories from Variety and other trade publications reported First Kill won't return for a second season, cast member Dominic D. Goodman tweeted a message to fans that spoke of his future.
"To all the First Kill fans; I have nothing but love for every single one of you! Thank you all for taking the show in as your own, seeing you all feel seen made all the hard work and hours worth it," he wrote. "Til the next project."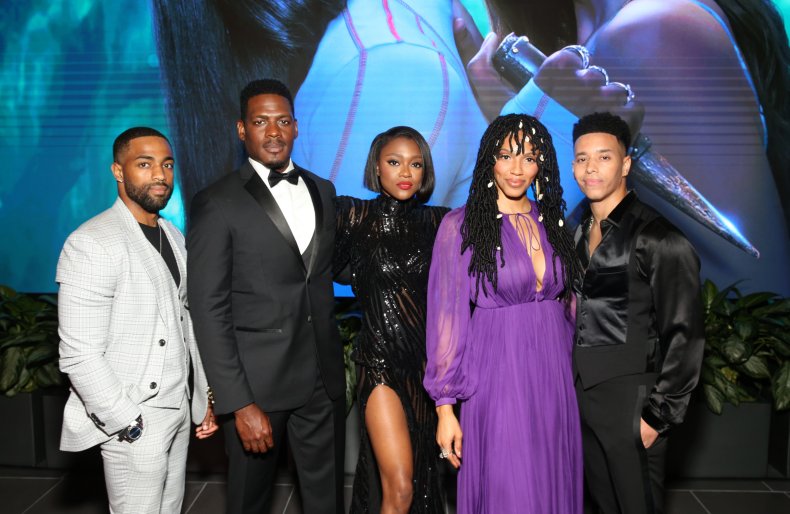 Many fans questioned the decision of ending a popular show so prematurely.
"I really don't understand the logic behind creating a new show just to cancel it after 1 season," said one person on Twitter.
A lot of other fans insinuated homophobia could be the reason behind First Kill's cancellation since the drama centered on a lesbian relationship.
"The show's rating and views were just fine. When will companies stop canceling shows that gives their lesbian viewers representation? Why do y'all hate lesbians so much?" read one tweet.
"Netflix lookin' like their out of touch CEOs have no idea how to draw in and maintain an audience that doesn't look like their mirror image. Representation matters!!!" a person wrote about the company's leaders.
"Imagine working so hard, putting so much effort and passion to bring more diversity and representation only to have this work being discarded in spite all of the amazing numbers y'all got," said another upset fan on Twitter.
Newsweek reached out to Netflix for comment.