Netflix to Make Password-Sharing Households Pay Up for Service
After years of letting the common consumer habit slide, Netflix is now looking to crack down on password sharing after a less-than-stellar earnings report.
In its quarterly letter to shareholders on Tuesday, Netflix reported that, for the first time in around a decade, it had lost subscribers, roughly 200,000 over the course of the first quarter of 2022, CNN reported. The streaming industry titan had been projected to add around 2.5 million subscribers in the same time period. It now projects that it will lose around 2 million more in the second quarter, though this might be an effort to keep expectations low.
As a result of this news, Netflix's stock value dropped by as much as 25 percent in after-hours trading, with the company's value down by around 40 percent across 2022. Among the fixes going forward, the company told investors that the company plans some sort of method for cracking down on password sharing, according to CNBC.
The company currently estimates that around 30 million households in the U.S. and Canada are using borrowed passwords to access its platform, with a further 100 million estimated in every other country where Netflix operates. Netflix CEO Reed Hastings wrote that the company tolerated the common practice as a way to get viewers into the Netflix system, but now with subscriptions waning, it has to find ways to address the issue.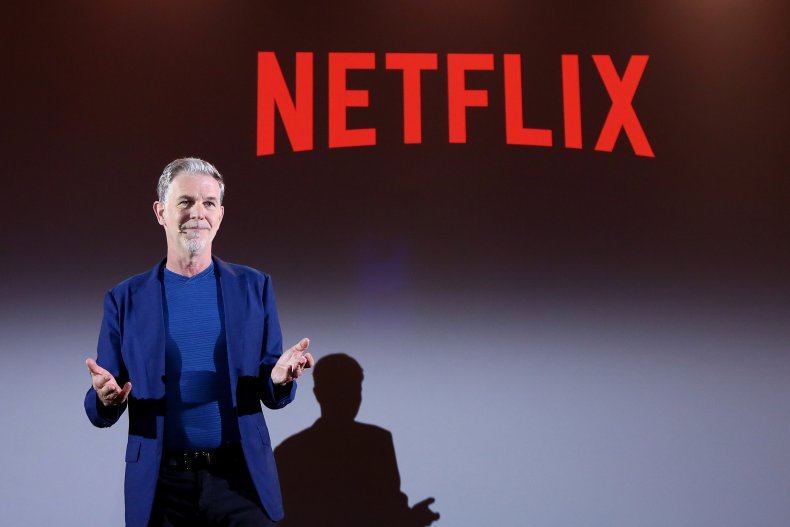 "Our relatively high household penetration—when including the large number of households sharing accounts—combined with competition, is creating revenue growth headwinds," Netflix said in its letter to shareholders. "Account sharing as a percentage of our paying membership hasn't changed much over the years, but, coupled with the first factor, means it's harder to grow membership in many markets—an issue that was obscured by our COVID growth."
While still the industry leader in streaming, since 2019, Netflix has faced an increasing number of high-profile competitors in the space, vying for a piece of its success. Now, in addition to old foes like Amazon Prime Video and Hulu, the company faces challenges to its subscriber base from Disney+, HBO Max, Apple TV+, Peacock, Paramount+, and more.
Netflix began testing methods to curb password sharing in Peru, Costa Rica and Chile earlier this year, according to NPR. The company has not revealed any details on how it intends to confront the issue globally, whether it be kicking sharing households off accounts or charging accounts extra to share passwords, but did estimate that it will have a system in place by next year.
Newsweek reached out to Netflix for comment.