The Most Watched TV Shows on Apple TV+
It may be one of the newer kids on the block when it comes to streaming services, but Apple TV+ is going shoulder to shoulder with heavyweights Netflix and Amazon Prime Video with its originals.
From Golden Globe winning comedies to must-see dramas, A-listers like Jennifer Aniston, Reese Witherspoon and Jason Sudeikis have attracted many viewers to the streamer. But what are the most watched shows on Apple TV+?
Like other streamers, Apple TV+ doesn't release its audience data, but Reelgood has ranked the top 20 series on the service by its shares of streaming and engagement for the first two weeks they were on Apple TV+ (based on 2 million Reelgood users across the U.S).
1. Ted Lasso, Season 2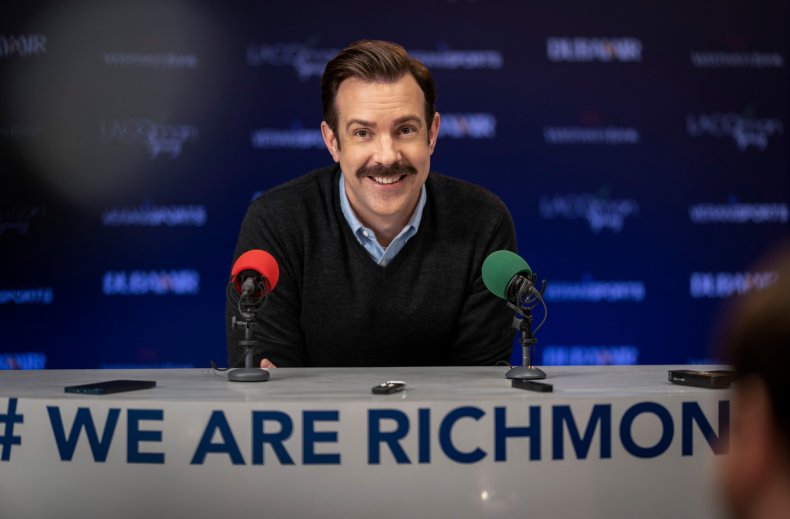 Ted Lasso returned for season two in July and after the hype and awards season love for season one, it seems everybody was tuning in, as it is already the most watched series on Apple TV+.
Jason Sudeikis plays Lasso—the character he played in a series of promos for NBC Sports' coverage of the Premier League—an optimistic American football coach who is hired to manage a soccer team in England.
While Season 1 was good, the reviews have been even better for Season 2, as intense footballer turned pundit Roy Kent (Brett Goldstein) gets more airtime.
2. Schmigadoon!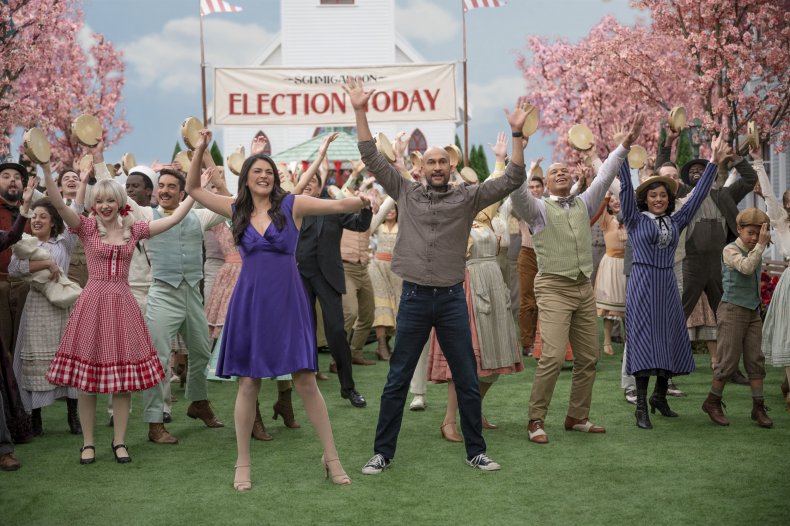 Another new series, this parody of—and homage to—Golden Age musicals of the 1940s and 1950s premiered in July 2021.
Two doctors, played by Keegan-Michael Key and Cecily Strong go backpacking to try and repair their relationship, but while fighting, get lost and end up in a magical town which is trapped in a Golden Age-style musical.
The couple soon learn that they cannot leave the town until they find true love.
Schmigadoon! boasts an all-star cast including Alan Cumming, Kristen Chenoweth, Dove Cameron, Fred Armisen and Jane Krakowski.
3. Lisey's Story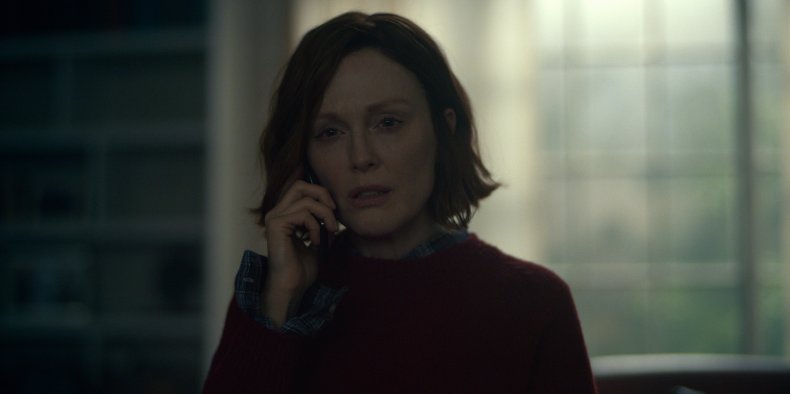 Produced by J.J. Abrams and written by Stephen King, 2021 miniseries Lisey's Story is based on King's 2006 novel of the same name and stars Julianne Moore in the title role.
Lisey is sorting through the possessions of her late husband, the famed author Scott Landon, when she discovers that he has left her a treasure hunt. It has her revisiting memories of their marriage, especially suppressed memories of unusual abilities that Scott had.
However, during this walk down memory lane, Lisey is stalked by someone who believes that she is selfishly keeping Scott's genius from the world in the form of unpublished manuscripts.
4. The Mosquito Coast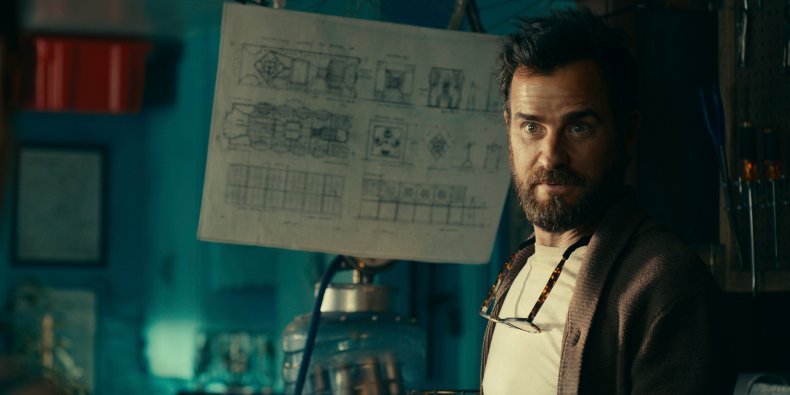 Based on the novel of the same name by Paul Theroux, The Mosquito Coast premiered in June 2021 and stars Justin Theroux, Paul's nephew.
Theroux plays an inventor who uproots his family to Latin America, and later ends up on a dangerous quest through Mexico as they attempt to flee the government.
The Mosquito Coast has already been commissioned for a second season.
5. Ted Lasso, Season 1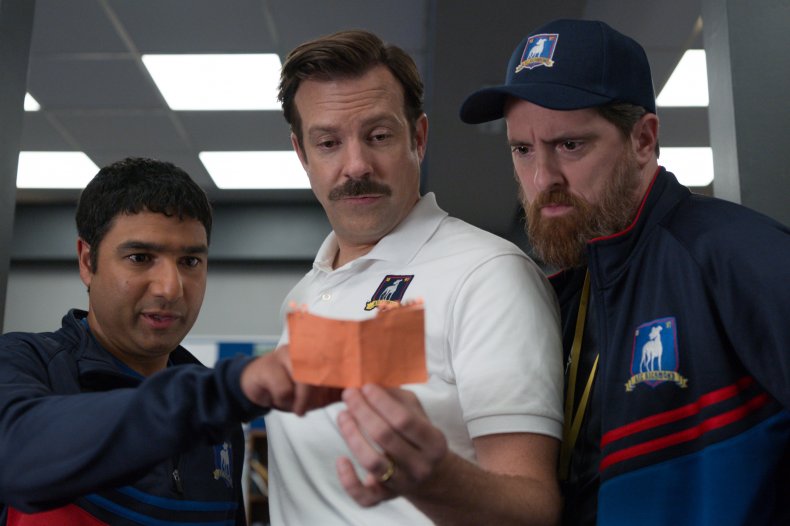 While Season 2 has been instantly lauded, the first season of Ted Lasso was more of a sleeper hit when it premiered back in August 2020.
The first season won a Golden Globe and a SAG Award for Jason Sudeikis, a Critics Choice Award for Hannah Waddingham, and a Critics Choice Television Award for Best Comedy Series.
6. Servant, Season 1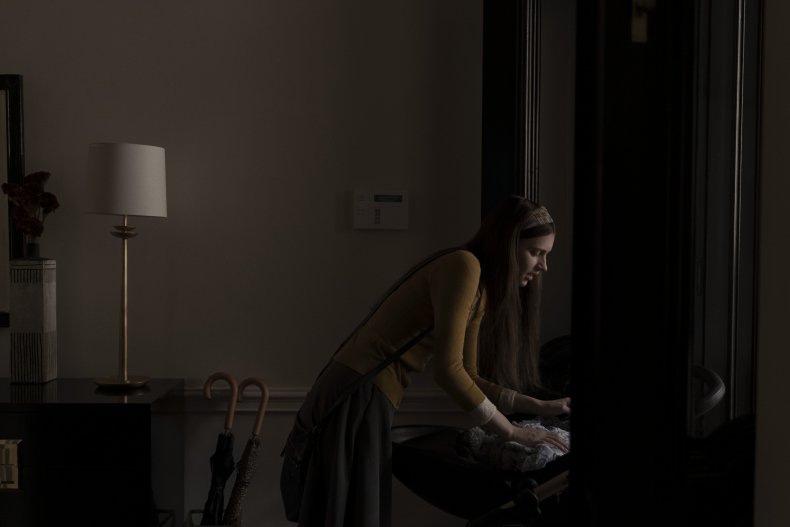 Psychological horror series Servant stars Lauren Ambrose, Rupert Grint, Toby Kebbell and Nell Tiger Free and is executive produced by M Night Shyamalan—so you know you'll be on edge.
A young couple hires a nanny for their baby, but their son, Jericho, is actually a realistic doll, who they started taking care of after the death of their real child.
7. Physical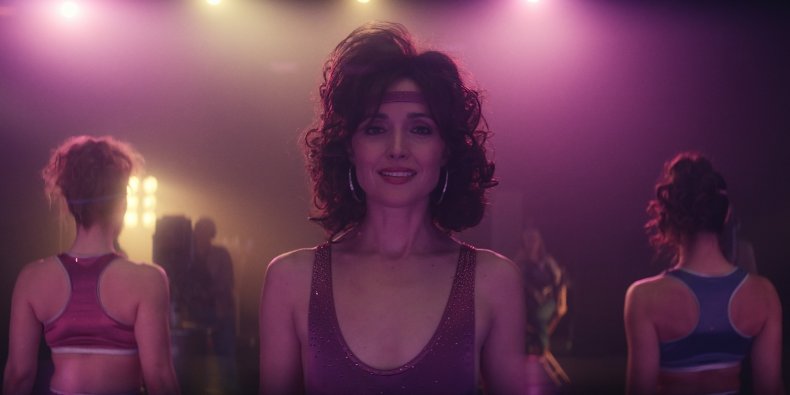 Physical was released in August 2021 on Apple TV+, and has already been renewed for Season 2.
Set in the 1980s, Rose Byrne plays a woman who sets off on a journey of self discovery via aerobics.
8. See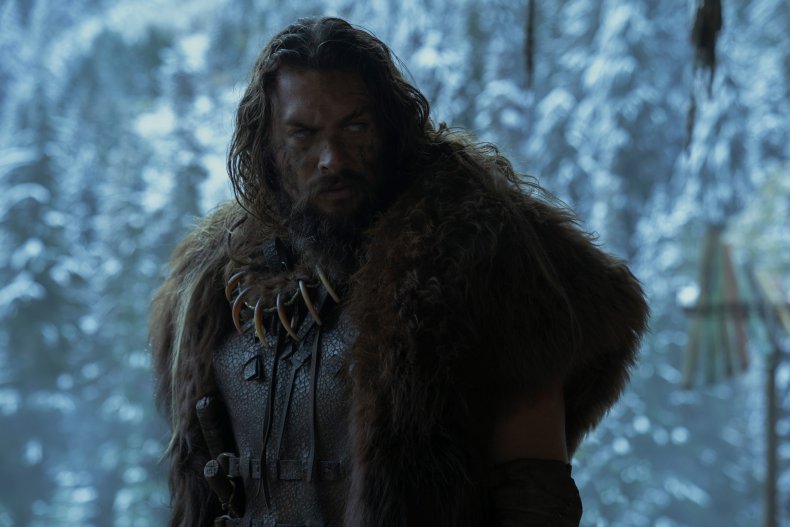 Jason Momoa and Alfre Woodard star in this sci-fi drama which is set in a world where a virus has wiped out all but 2 million people, who have been left without the gift of sight.
Season 2 is coming to the platform after a delay due to the pandemic, while season three has also been ordered.
9. For All Mankind, Season 2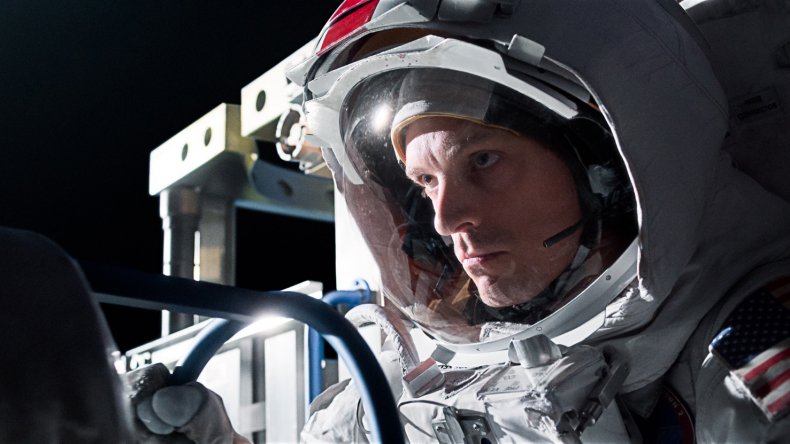 For All Mankind premiered back in 2019, but it's its second season, which aired in 2021, that makes the top 20.
The sci-fi drama is set in an alternate history depicting "what would have happened if the global space race had never ended", after the Soviet Union succeeds in the first crewed Moon landing ahead of the United States.
Joel Kinnaman stars in the lead role, while real historical figures including Neil Armstrong, Buzz Aldrin and Ronald Reagan make an appearance in the show.
10. Defending Jacob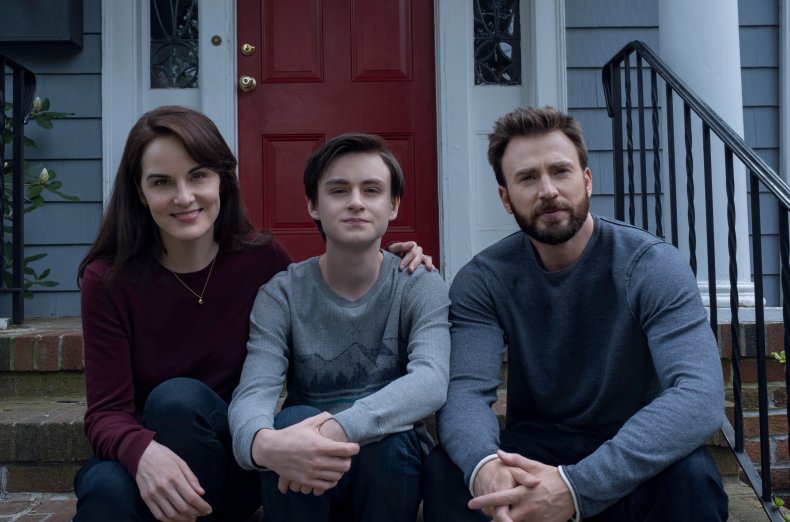 Based on the novel of the same name by William Landay, this crime drama mini-series premiered in 2020 and stars Chris Evans, Michelle Dockery, JK Simmons and more.
Evans and Dockery play a couple who are dealing with the accusation that their 14-year-old son may be a murderer.
11. The Morning Show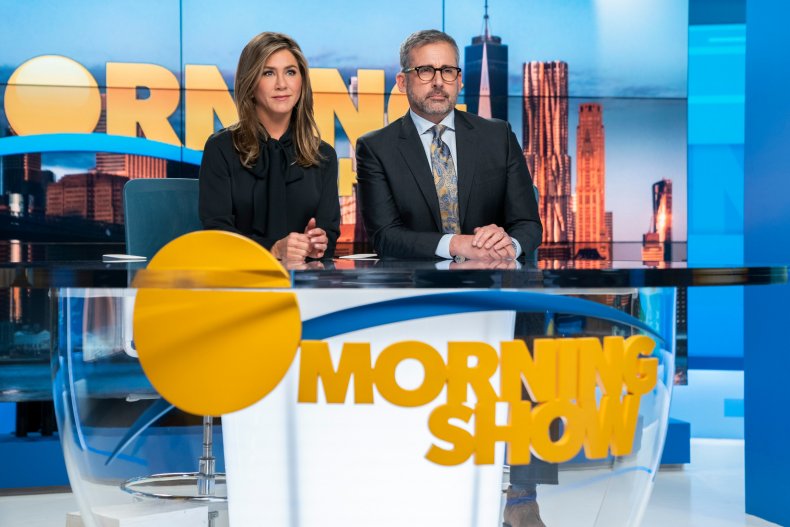 One of the golden geese on Apple TV+'s slate, The Morning Show boasts an A-list cast including Steve Carell, Jennifer Aniston and Reese Witherspoon.
Aniston plays a breakfast show anchor who finds herself fighting to stay in her job after her co-anchor (Carell) is fired amid sexual misconduct allegations.
Meanwhile, Witherspoon plays a field reporter who ends up working in the TV newsroom.
Season 2 is on its way.
12. Servant, Season 2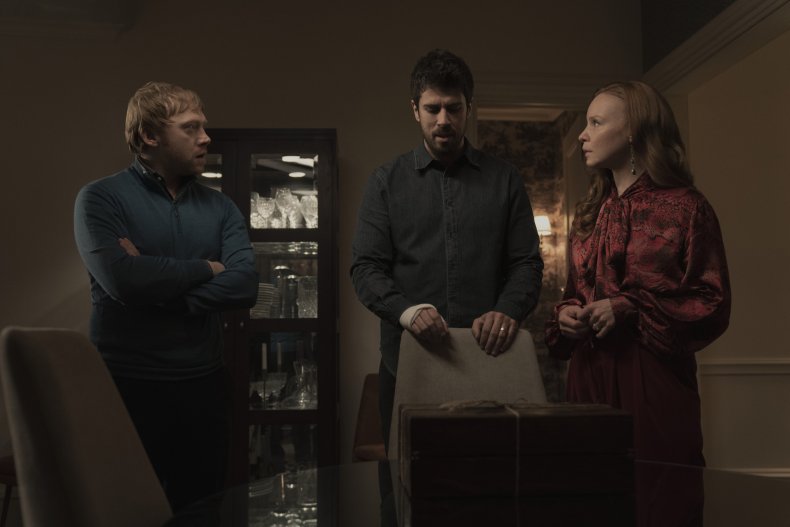 It looks like people just want to be creeped out, as season two of Servant has also made it into the top 20.
Luckily for fans of the show, season three has already been ordered.
13. Mythic Quest, Season 2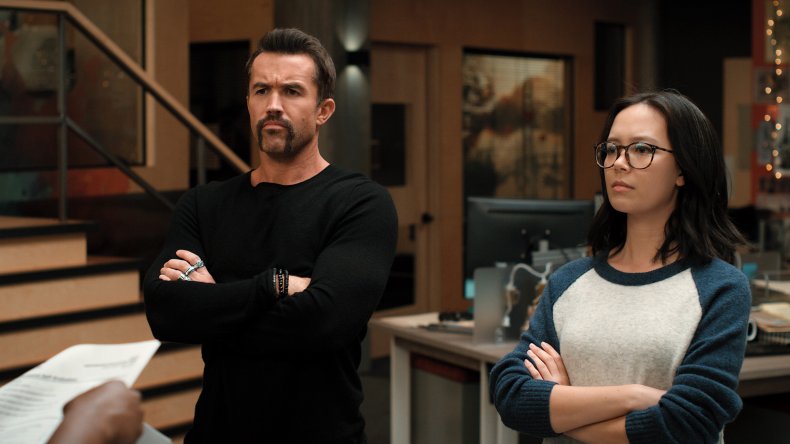 Mythic Quest Season 2 is just up on its predecessor in the rankings, as word of mouth got people tuning in.
Created by It's Always Sunny In Philadelphia stars Rob McElhenney and Charlie Day, and Megan Ganz, the comedy follows the staff of a fictional video game studio that produces a MMORPG called "Mythic Quest".
Season 2 premiered in May 2021.
14. Mythic Quest, Season 1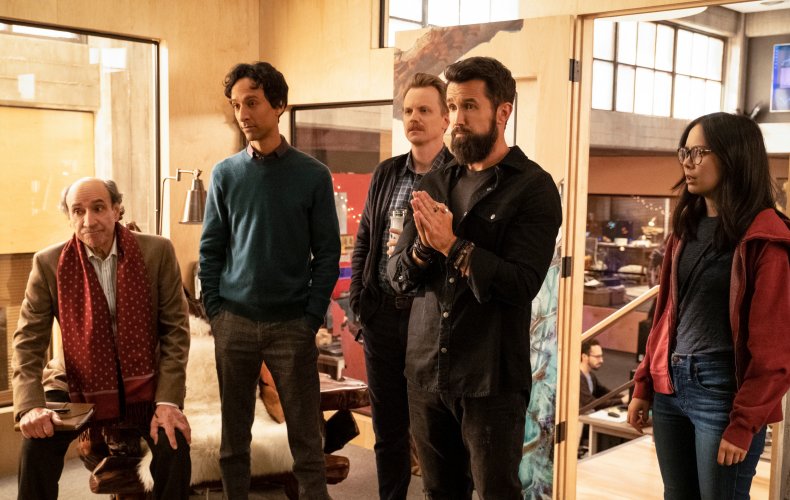 The first season of the show - which stars McElhenney as the creative director of the studio - premiered in 2020 and was followed by a special pandemic episode called "Quarantine".
15. Dickinson, Season 2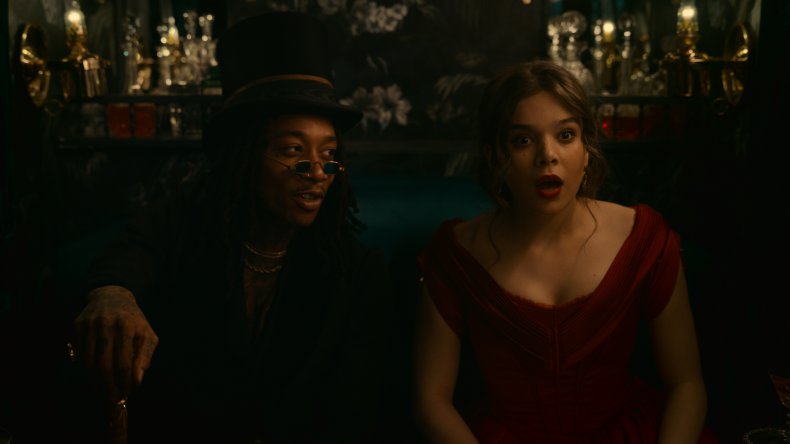 It's the second season of this comedy about the life of Emily Dickinson, which aired in 2021, that has made the top 20.
Hailee Steinfeld plays the famous author as she explores the constraints of society, gender and family, with Jane Krakowski, Toby Huss, Ella Hunt, Anna Baryshnikov and Wiz Khalifa also in the cast.
A third season has been commissioned.
16. Tehran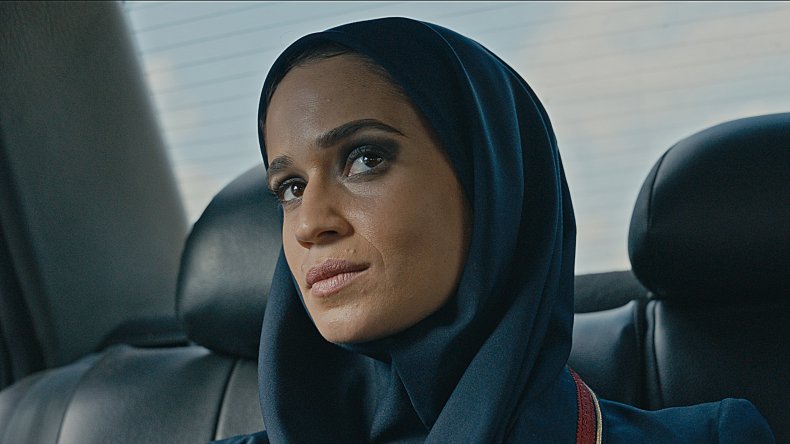 The first non-English series to appear on the list, Israeli show Tehran premiered in 2020 and has been commissioned for season two.
Tehran follows a young Jewish woman, born in Iran but raised in Israel, who is a Mossad agent and computer hacker on an undercover mission to disable a nuclear reactor.
The series features dialogue in Hebrew, Persian and English and was originally shown on Kan 11 in Israel before Apple TV+ bought the international streaming rights.
17. Calls
Based on the French series of the same name, Calls follows a group of strangers whose lives are thrown into chaos in the run-up to an apocalyptic event.
However, the twist is the show is told through interconnected phone calls.
Calls stars an ensemble cast including Aaron Taylor-Johnson, Aubrey Plaza, Karen Gillan, Judy Greer, Danny Pudi, Ben Schwartz, Pedro Pascal, Lily Collins, Laura Harrier, Clancy Brown and Rosario Dawson.
18. 1971: The Year That Music Changed Everything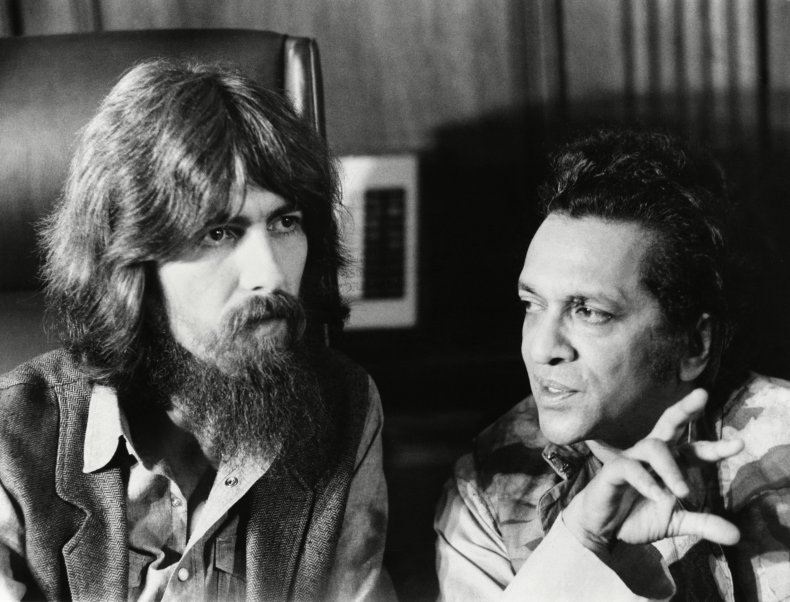 The only documentary on the list, Asif Kapadia's 2021 film takes a walk down memory lane with rare archival footage to ask whether 1971 was indeed the year that "music changed everything".
Considering the masterpieces produced by Marvin Gaye, Carole King and David Bowie that year, it's hard to argue.
19. Trying, Season 1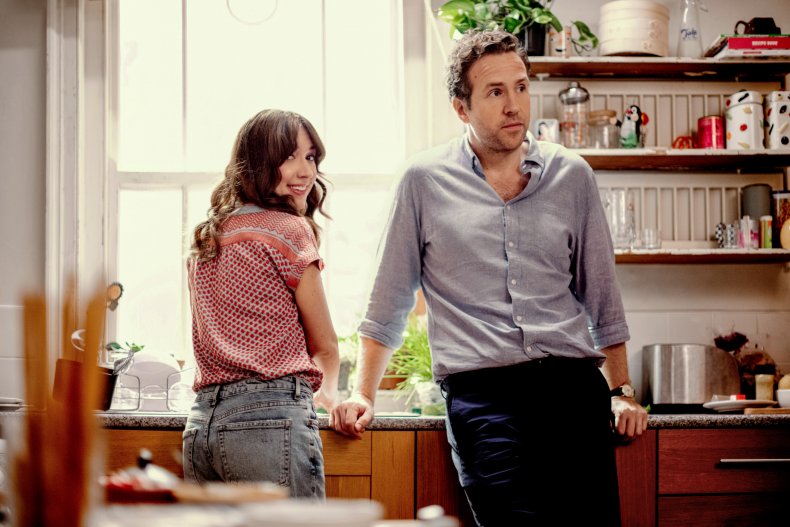 Trying sees Rafe Spall and Esther Smith playing a couple who, after struggling to conceive, decide to adopt to start a family.
However, they realise that throws up a whole different scenario of problems.
Season 2 of the comedy premiered in May 2021 and a third has been ordered.
20. Central Park, Season 1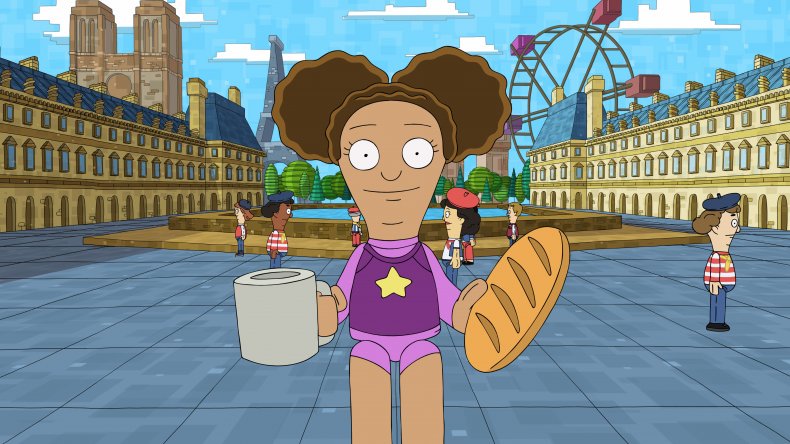 Season 1 of this adult cartoon premiered in 2020, and follows a family living in Central Park who must save it from a greedy land developer.
The show boasts a strong voice cast including Kristen Bell, Stanley Tucci, Daveed Diggs, Tituss Burgess, Josh Gad, Lesley Odom Jr and Kathyrn Hahn.
However, in season two, Molly Tillerman, a biracial character, was voiced by Emmy Raver-Lampman, after Bell, who is white, stepped down from the role.
A third season has been commissioned.