'The Morning Show' Season 2: Here's Whose Casting Was Revealed In New Trailer
The Morning Show will return to AppleTV+ for its second season on September 17.
And the latest trailer for the production, which was released on Monday, revealed a number of previously unannounced cast members that are joining the show.
The trailer teased Jennifer Aniston's character Alex's return to UBA following her exit at the end of last season, after she and Reese Witherspoon's Bradley revealed the company's toxic work environment live on air.
Arrested Development star Will Arnett made his debut in the trailer as Alex's agent Doug Klassen, advising her on her return to the programme.
Discussing Alex's exit in the trailer, Doug tells her she "couldn't have planned it better" and he is later seen with her on a number of occasions.
Arnett's involvement in the show was kept under wraps with the actor not even appearing on the programme's press materials according to TVLine, and it is currently unclear how many episodes he will appear in.
His casting was so secret that even the actor's IMDb page doesn't make reference to his appearance on The Morning Show as of August 24.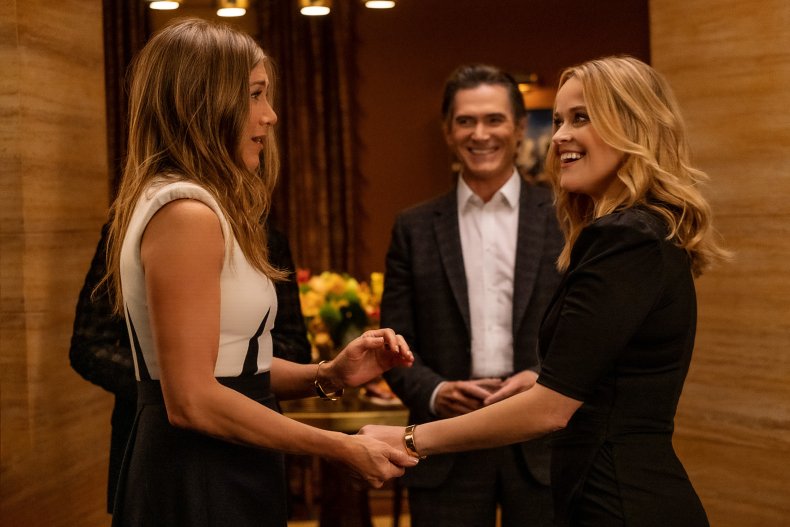 The trailer also shared a brief glimpse at Hasan Minhaj's character Eric Nomani, who took over Alex's position following her exit and co-anchors the programme with Bradley.
Julianna Margulies will also be portraying new character Laura Peterson, who bonds with Bradley and appears to want to see her reach her true potential.
The Morning Show's showrunner Kerry Ehrin previously spoke to Entertainment Weekly in June about Margulies joining the cast.
She said: "Laura started kind of like a Dateline show. She's a UBA star and an icon at a Diane Sawyer level. We wanted to create a mentor figure for Bradley that was somebody who does things differently.
"The idea really stemmed from having a character who had done the work and what that looked like in this industry and in the UBA environment. She's at the top of her game."
As well as Alex's return to the UBA the show will also focus on the coronavirus pandemic, as Karen Pittman's Mia tells them to "get ahead" of the story.
Another aspect being put in the spotlight is racial discrimination on the show, with Desean Terry's Daniel Henderson discussing the issue with Karen.
In a brief moment from the trailer, Daniel discusses with Karen how people of color are at a "disadvantage" compared to their white co-workers in the industry.
The Morning Show Season 2 will be released on AppleTV+ on September 17.