Candace Owens has labeled the COVID-19 vaccine "pure evil" in the conservative pundit's latest rant against the jab.
The right-wing firebrand has been highly outspoken in her anti-vaccine stance, especially after President Joe Biden has announced his endorsement of booster shots.
Owens shared a link to a news story that reported that Quinnipiac University will fine students who don't receive a COVID-19 vaccine.
"The University of Connecticut is going to fine and block internet access to students that do not get the vaccine," Owens tweeted on Wednesday.
She added to her 2.8 million Twitter followers: "If you do not understand that there is something purely evil involved right now in terms of these vaccines you will never understand.
"It will NEVER enter my arm."
The private Connecticut university has said that students who don't receive the vaccine, or those exempt who don't take part in weekly COVID-19 testing, will be fined $2,275 for each week they miss.
Officials from the college have confirmed that if a student still has not fulfilled the vaccination requirement by September 14, they will also lose access to the Quinnipiac campus network and Wi-Fi.
Two weeks ago, Owens said she is "proud" to not be vaccinated against COVID-19, and added that she "trusts her gut" more than she does Dr. Anthony Fauci.
"I still have not received the COVID-19 vaccine and have not demanded that any of my employees get it either. I am proud that I committed myself to standing firm against the bribery, media propaganda, coercion, celebrity-peer pressure campaign, plus censorship. I made a personal decision for me and my family," Owens wrote in a Facebook post last Sunday.
"It is isn't easy to swim against such a polluted current but here I am. I trust my gut much more than trust Dr. Fauci. May we all do what we feel in our hearts is right, unabashedly," she added.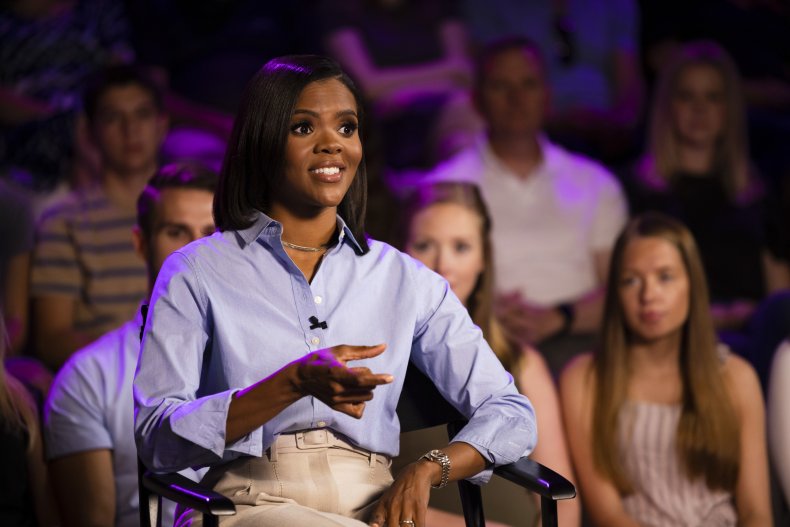 However, Owens accidentally advocated for free healthcare in an anti-vaccine rant recently when she asked why other life-saving medications are not free like the jab is.
"The Covid vaccine saves lives, which is why the government is making it free!' K. So explain to me why insulin and asthma inhalers cost so much money," she wrote.
"If the vaccines are really about the government trying to save your life— why do life-saving medicines cost so much?"
The concept of free healthcare is at odds with Owen's right-wing views.