Cardi B has clashed with right-wing commentator Candace Owens in a bitter Twitter feud in which she called the rapper "dumb and illiterate."
The drama started when Owens, 31, took part in an interview with fellow conservative pundit, Ben Shapiro, where she slammed Democratic nominee Joe Biden for taking part in an interview with Cardi B (real name Belcalis Marlenis Almánzar) last month for Elle magazine.
Owens likened Biden doing an interview with the "WAP" rapper to Donald Trump being interviewed by Justin Bieber and went on to say that the former Vice president thinks "black people are stupid."
However, Cardi, 27, has hit back at Owens saying that Biden took time with her because she is influential.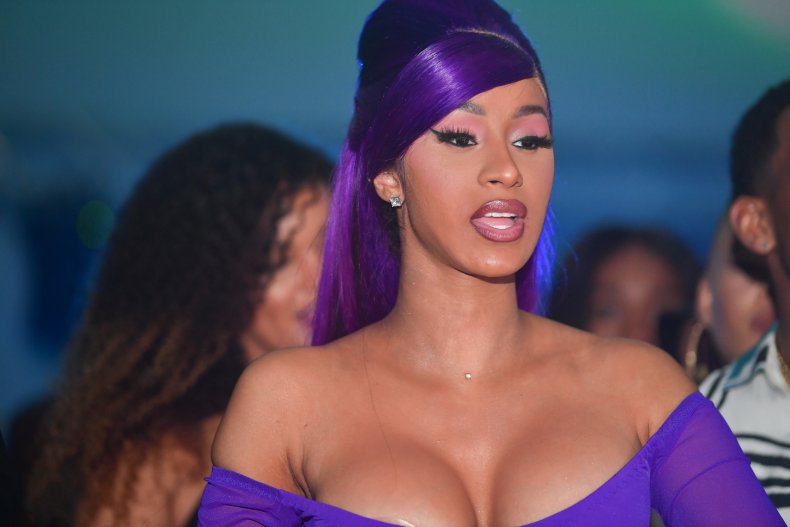 "It's not a secret I use my platform to encourage people to vote," she said in a video on Instagram. "I love politics... today, Candace Owens said some real nasty things about me."
On the success of "WAP," she explained: "I have millions of followers. I pay millions in taxes. I have the Number One song in this country, I have the Number One song in the United Kingdom, I have the Number One song in Australia, I have the Number One song in New Zealand.
"Just like I can make millions of people pop their p****... I can make millions of people go vote."
Cardi went on to condemn Owens for being a "cheerleader" for Trump, and slamming the pundit for "getting pimped out by white men."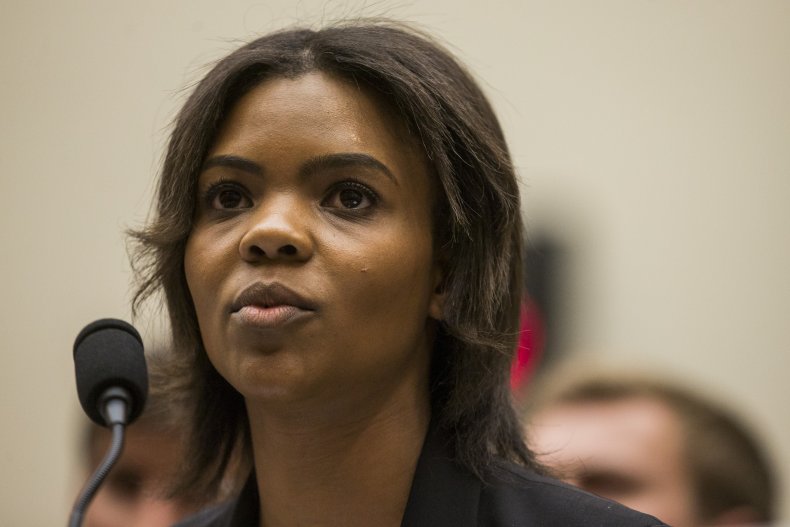 "You're a beautiful black woman, you talk great, amazing... and this man didn't have the decency to let you talk at the Republican convention."
Owens' clapped back in her own Instagram video, claiming that Cardi is "hurting Black America."
"You continually keep saying you have a Number One song—it means s***," Owens said.
"Nobody cares about a song about your 'Wet Ass P****'. That has nothing to do with Black America, and whether you're helping or hurting. Right now, you're hurting Black America."
Owens also suggested that statistically, Cardi's husband, Offset, is more likely to kill her than a police officer.
A later response from Cardi saw the rapper say she was "sad" for Owens, adding: "This girl tho she makes me sad. She have a [sic] identity issue. She hates her own kind."
The two have continued to trade barbs on Twitter with Owens accusing the rapper of "attacking" her unborn child over a "WAP" joke at her expense.
Many people have pointed out on Twitter, that prior to this dispute, Owens had tweeted about Cardi a number of times.
Cardi's interview with Biden is of course not the first time the "Bodak Yellow" hitmaker has been vocal about politics, having previously shared her admiration for both Bernie Sanders and Alexandria Ocasio-Cortez.
Last month, she also urged her fans to register to vote in the upcoming Presidential election.