Candace Owens Tells NSYNC's Lance Bass to 'Shut Up' In Black Lives Matter Row
Candace Owens and Lance Bass have become embroiled in a strange Twitter fight when the former boyband star condemned the conservative pundit's views on George Floyd and the Black Lives Matter movement,
Taking to Facebook initially, Bass, 41, shared an article about how GoFundMe shut down Candace Owens' account for attacking Floyd's character. He wrote: "Anyone that uses this a****** to justify ANYTHING is well, an a******. This woman knows what she is saying is wrong. She does it to get PAID! Just like that Milo Yiannopolous fraud. #CandaceOwens is a fraud."
When Owens got word of the post, the controversial conservative hit out at Bass on Twitter, mocking his former musical career.
She tweeted: "Apparently, @LanceBass—known to most of us as Justin Timberlake's fourth back-up singer from decades past—has been going off about me on Facebook bc he thinks any black person that won't support BLM ain't black. Lance, you peaked in high school. Nobody cares what you think."
The vicious retort immediately gained thousands of likes and retweets, but Bass appeared unfazed by the drama and shot back with his own cutting remark.
"Oh and @RealCandaceO—it says more about you than me that you're using this this '4th string has-been back up dancer' to get attention for your book. And please, as if you didn't have my poster on your wall. WE SEE YOU."
He later added in a second tweet that he "never and would never question the 'blackness' of any black person," and shared an article which lists reasons why Owens is a "con artist."
Bass also ironically changed his bio to read: "He/Him. Host of @TheDailyPOPcast. Candice Owen's GBF." GBF stands for "gay best friend."
The feud is perhaps one of the more unexpected celebrity Twitter interactions to occur today but tensions remain high since the death of George Floyd and the subsequent widespread demonstrations against racism and police brutality.
Owens' GoFundMe account was suspended on Monday when she started a campaign or an Alabama bar whose co-owner called the late Floyd a "thug."
More than $200,000 was raised for the Parkside Cafe in Birmingham, Alabama.
The platform released a statement accusing Owens of making "falsehoods against the black community."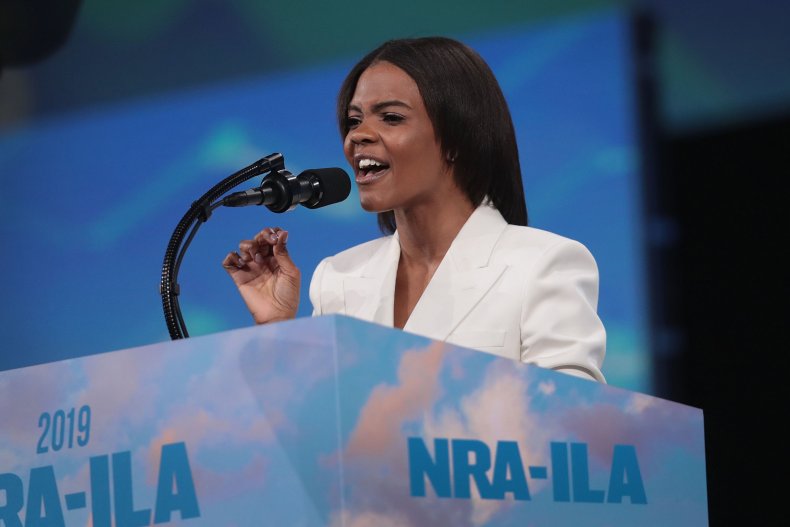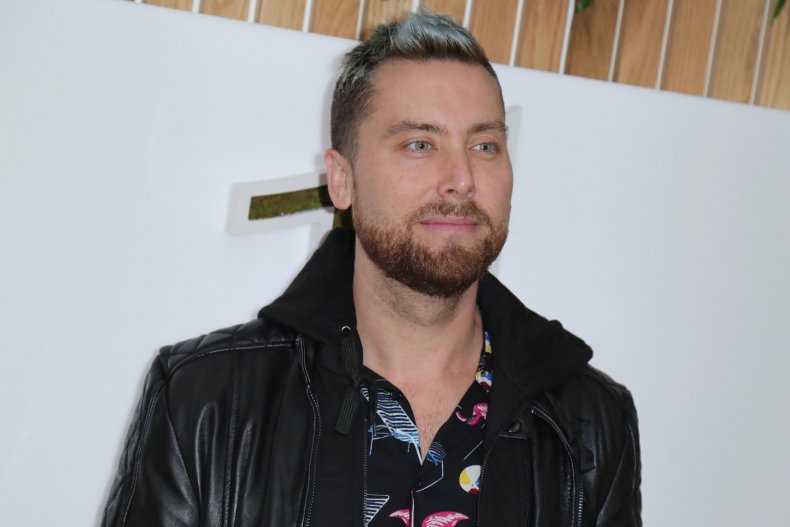 In an emailed statement to Newsweek on Sunday, GoFundMe confirmed it had "suspended the account associated with Candace Owens and the GoFundMe campaign has been removed because of a repeated pattern of inflammatory statements that spread hate, discrimination, intolerance and falsehoods against the black community at a time of profound national crisis."
Owens responded to the suspension of her account by stating that the funds will still go directly to the bar.
She tweeted: "There was NOTHING intolerant or violent about raising funds to help a conservative business owner."
Her feud with Bass seemed to end when the singer blocked her, which Owens mocked by tweeting: "NOOOOOOOOO!!! HOW WILL I SELL MY BOOK?!!!!"