Candace Owens said the Louisville police officers involved in the Breonna Taylor shooting "did everything right" as two law enforcement officials in Louisville, Kentucky were shot amid protests over the decision not to charge officers with the death of the Black 26-year-old medic.
The conservative author and commentator told Fox News' The Ingraham Angle on Wednesday night that policing was "being confused with criminality" by protesters involved in rioting.
The Quote
"Let's just call this what this is. The left has launched a war on the police officers in our country. Policing, even when it's absolutely done right, is now being confused with criminality.
"They are now insinuating that police officers, even in a circumstance where they are being fired upon, where they are being shot, do not have a right to defend themselves. It's abhorrent.
"It didn't matter what the outcome of this case was going to be, it was obvious that the police officers did everything right to anyone paying attention to the actual facts of this case. It was obvious that everything was done correctly."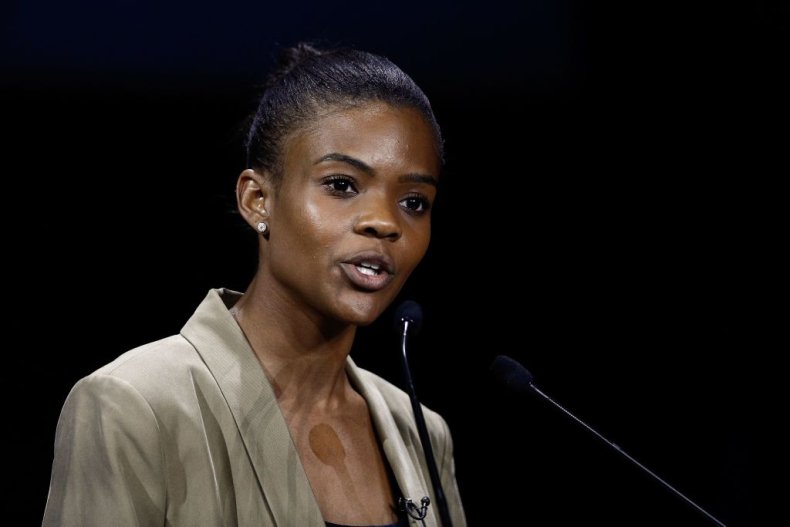 Why it Matters
A former Louisville detective was indicted on Wednesday on counts of wanton endangerment after bullets he fired during the Breonna Taylor shooting put the 26-year-old's neighbors at risk. But no officer involved in the shooting faced charges directly related to her death.
The judicial decision sparked protests in Kentucky and elsewhere, leading to the shooting of two Louisville Police Department officers in the line of duty. An unnamed suspect was arrested in connection with the shooting.
Reacting to news of the shooting, President Donald Trump tweeted: "Praying for the two police officers that were shot tonight in Louisville, Kentucky. The Federal Government stands behind you and is ready to help."
Protesters in Kentucky reportedly threw rocks and set fires amid scenes of rioting on Wednesday night. Demonstrations against the death of Taylor also unfolded in Portland, New York and several other major U.S. cities.
Context
Officers were not the first to open fire during the shooting of Taylor in mid-March. The medic's boyfriend, Kenneth Walker, was the first to fire on officers as they carried out a n-knock search warrant.
Walker claimed that he aimed his shot at the floor as a warning and initially believed the police to be intruders. Police returned fire with 32 shots in total. Taylor was hit six times in her hallway.
An FBI investigation into possible violations of federal law in the Taylor case is still ongoing in the wake of the grand jury ruling yesterday.