Candace Owens Says It Would Be Funny If Donald Trump Deported Ilhan Omar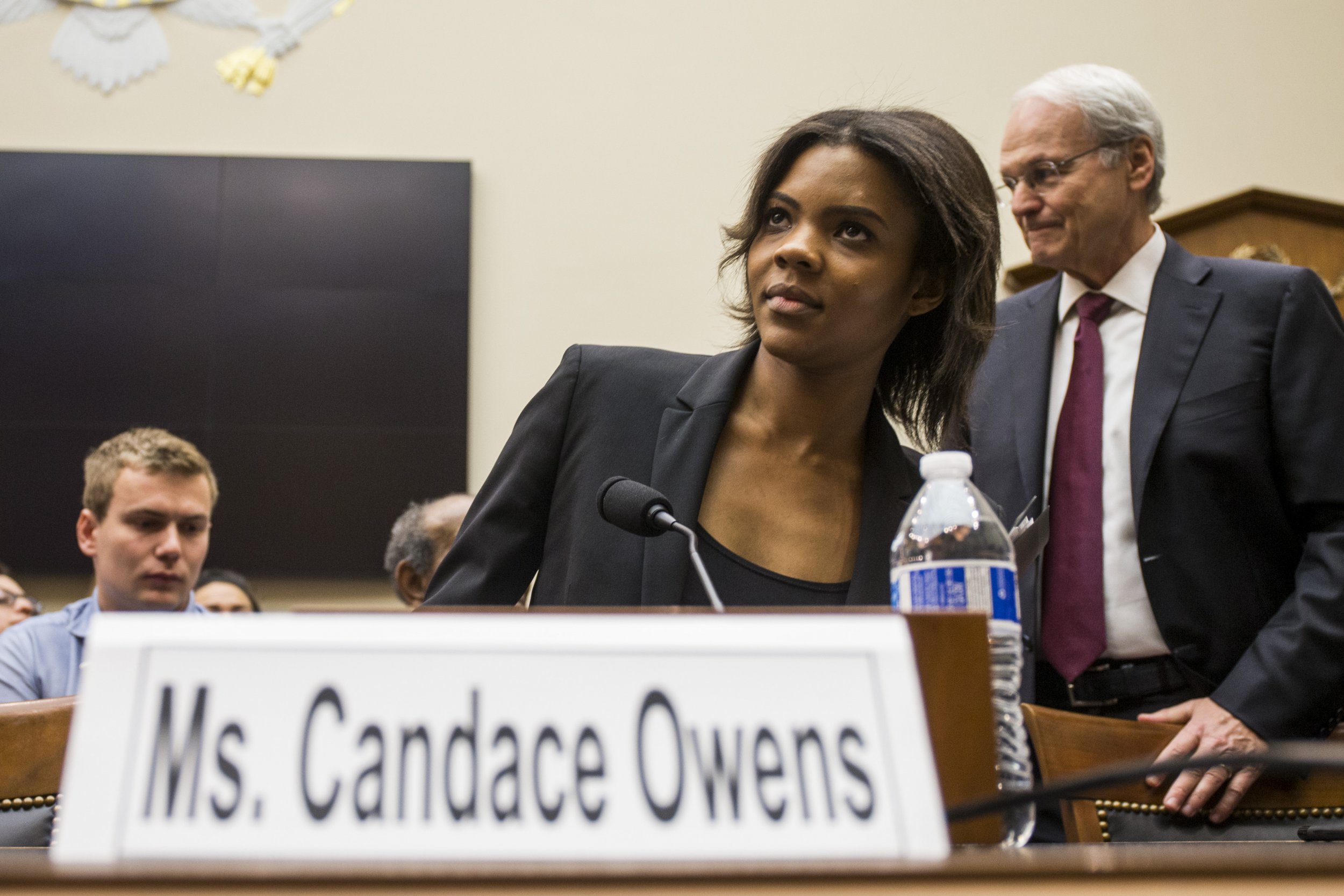 Conservative commentator and activist Candace Owens has taken a swipe at Representative Ilhan Omar's criticism of the latest surge in violence in the Gaza Strip.
A ceasefire agreement has been reached between Palestinians and Israel, whose Prime Minister Benjamin Netanyahu ordered strikes on Gaza after fighters in the enclave fired rockets into southern Israel.
The violence led to the deaths of at least 25 Palestinians and four Israelis, al Jazeera reported. In the wake of the violence, the Somali-born Minnesota representative directed her anger at Israel.
She wrote: "How many more protesters must be shot, rockets must be fired, and little kids must be killed until the endless cycle of violence ends?
"The status quo of occupation and humanitarian crisis in Gaza is unsustainable. Only real justice can bring about security and lasting peace."
Owens took exception to this, and retweeted the Congresswoman's message, with a direct comment to Omar and the Democrats.
She tweeted: "In her defense, supporting terrorists in the Middle East seems to me to be the next logical step for a party that defends MS-13, demands open borders, and hates Jewish people and babies."
She then added: "Separately, how funny if Trump just deported her?" Newsweek has contacted Omar's communications director for comment.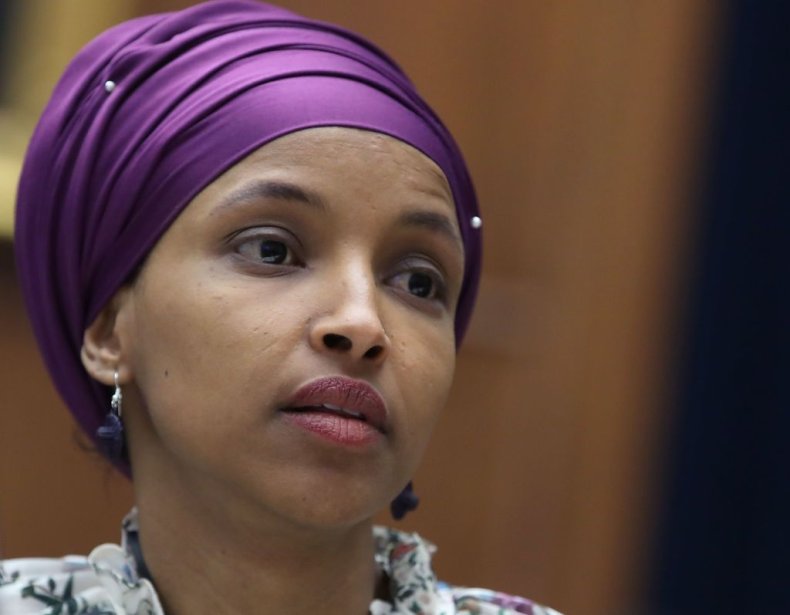 While she accused Omar of anti-Semitism, Owens has herself been accused of legitimizing Adolf Hitler.
"If Hitler just wanted to make Germany great and have things run well, OK, fine," she said in a video that was played at the House Judiciary Committee. Owens says her comments were taken out of context and that she condemned the Nazi leader.
Omar's tweet on Monday also raised the ire of Trump's son, Donald Trump Junior who said that it was "deeply troubling that we've reached the point where no one is shocked when sitting members of congress, like @IlhanMN & @RashidaTlaib, side with Hamas terrorists over Israel."
"By remaining silent, democrat leadership & presidential candidates are endorsing this insanity," he added.
One of the few Muslims in Congress, Omar says she has been the victim of death threats which she says have increased ever since President Donald Trump tweeted a video of her speaking of a rise in Islamophobia after the 9/11 attacks, next to images of the burning twin towers. Trump has also described Omar as "out of control".
The threat directed at her led House Speaker Nancy Pelosi to announce last month new security measures to safeguard her, the BBC reported.
Meanwhile, in an interview with the Huffington Post, Omar described herself as Trump's "biggest nemesis."
"He clearly has a disdain for black women who see themselves as equal to him. And so, for many people, it's not a surprise that he finds his biggest nemesis in me," Omar said.
"Clearly, I am a nightmare ― because he can't stop really thinking about ways that he can continue to use my identity to marginalize our communities," she added.