Man Who Grew Nearly 700 Cannabis Plants in His Garden Shed Claims They Were for Personal Use, But He Got 'Carried Away'
A 67-year-old man said he had nearly 700 cannabis plants growing in his garden shed because he needed to ease his chronic pain which could not be helped with other medication.
Police raided the house of Charles Nichols from North Pickenham, Norfolk, in eastern England in February 2018, after a drone alerted officers to heat coming from the site.
Nichols initially told police he was breeding birds and that he was growing cannabis but there were only about 200 plants there.
However officers discovered a sophisticated set up, which included hydroponic equipment, lights and 693 plants, together with herbal cannabis in bags, the Eastern Daily Press reported.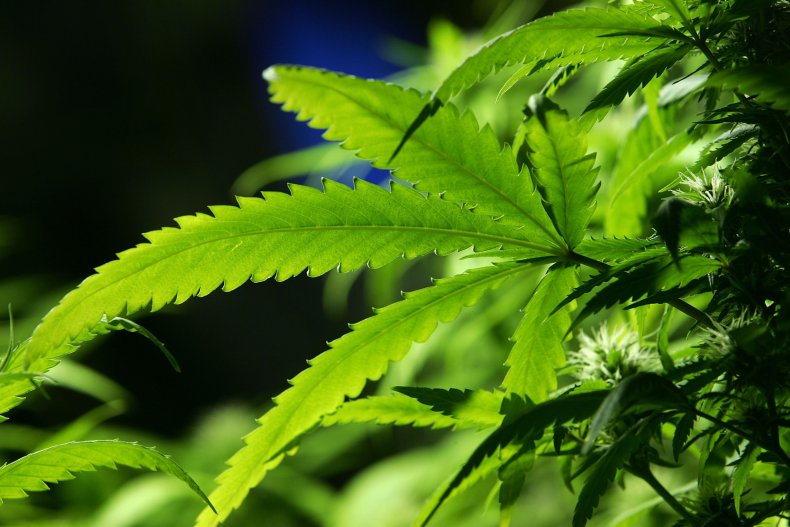 Nichols said he had got "carried away" after getting the idea for cannabis cultivation on Netflix.
"I saw a television programme about cannabis and how it can help people and I got information from the internet," he said.
However, Martin Ivory, prosecuting, said they were "sceptical" about Nichols' explanation given £4,500 ($5,600) had been spent on setting up the cannabis operation.
Judge Stephen Holt said he believed that a dealer was behind the cultivation of such a large quantity of cannabis and that it was unlikely the accused was growing it solely for his personal use.
Representing Nichols, Emma Reed said that her client was sorry for his actions and his age and medical conditions would make any jail term particularly difficult for him, according to the BBC.
Nichols, 67, and his wife were charged with production of cannabis and illegally abstracting electricity between January 2017 and February 2018.
Nichols' age was taken into account and he was given a two-year jail sentence, suspended for two years. His wife received a not guilty verdict.
Also in the United Kingdom, a police drone led officers to a large cannabis factory in Sixmilecross, County Tyrone, in Northern Ireland. A sophisticated operation spread across two houses was discovered earlier this month, according to the Belfast Telegraph.
Unlike in some states in the U.S., cannabis is illegal to possess, grow, distribute, sell or grow in the U.K. and those breaking the law can get a maximum of five years in prison, an unlimited fine, or both.
In the U.S., the Surgeon General Jerome Adams has warned about the growing strength of cannabis, and the higher concentration of its key ingredient THC, in recreational marijuana products sold in states such as Colorado, Washington, California and Massachusetts.
He issued a joint statement in August with Health and Human Services Secretary Alex Azar which warned people that despite the majority of states easing restrictions on cannabis use it was still a "dangerous drug."