Capitol Rioter Asks Court to Appoint U.S. Marshals to Subpoena Trump and His Allies
Dustin Thompson, a Capitol riot defendant, asked a court on Friday to appoint the U.S. Marshals Service to subpoena former president Donald Trump and his allies.
His attorney, Samuel H. Shamansky, listed names of witnesses to be subpoenaed, including Sidney Powell, Rudy Giuliani, Lin Wood and former Trump adviser Steve Bannon, according to a court memo.
Shamansky alleged that those witnesses are "involved in the planning and execution of the attempt to disrupt the certification of the 2020 presidential election."
"Considering the significant roles these witnesses play in the legal and political communities, and the evasiveness that some have historically shown in the face of court orders, Defendant submits that appointment of the U.S. Marshals Service is necessary in order to effectuate his right to compulsory process and ensure that the same is accomplished expeditiously," the court filing reads.
Though it is unclear whether a court can approve a request by a public defendant to appoint a U.S. marshal to subpoena Trump and his aides, Shamansky told Newsweek on Saturday that courts have the power to order marshals to serve the process of subpoenas.
"We believe it is appropriate that the marshals effectuate service [and] in order to effectuate that constitutional guarantee you have to get the deputy at the party served," Shamansky said. "Now, one option would be that we can hire a process server to chase these folks [Trump and his allies] around, and if the court declined to authorize the marshals to do it, that's what we'll have to do."
Thompson was arrested last January in Ohio on multiple charges related to the Capitol attack, including theft of government property, parading, and demonstrating or picketing in the Capitol building, according to a court document. He pleaded not guilty to some of the charges.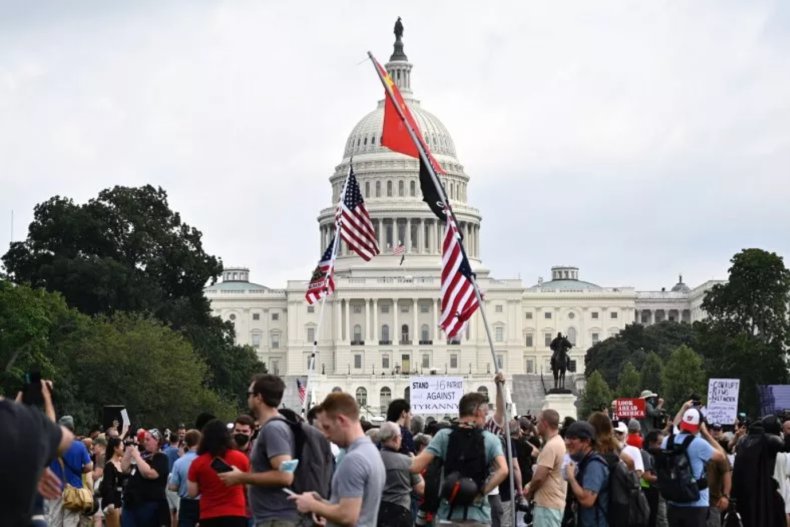 Shamansky said that it is important to subpoena those high-profile witnesses because they are "central" to Thompson's defense.
"Trump and his allies made an intentional effort to brainwash citizens and use them as pawns, as puppets, as tools to meet their goals, and that's why this 'Save America' rally was hatched and created, and that's why Trump lied to people. In an effort to whip them up into a frenzy and get them to do his bidding, and unfortunately, people were duped into following his request," he said.
In October, Bennie Thompson, chairman of the January 6 House Select committee investigating the Capitol attack, said that "nobody is off limits to a subpoena from this committee."
The Democratic lawmaker's remarks came after the committee had issued subpoenas to Trump officials, demanding testimony and information relevant to the Capitol attack.
In December, the committee voted to recommend contempt charges against former White House chief of staff Mark Meadows. Meanwhile, Bannon was indicted in November on two counts of contempt for defying subpoenas.