Donald Trump Not 'Off Limits' For a January 6 Subpoena, Committee Chair Says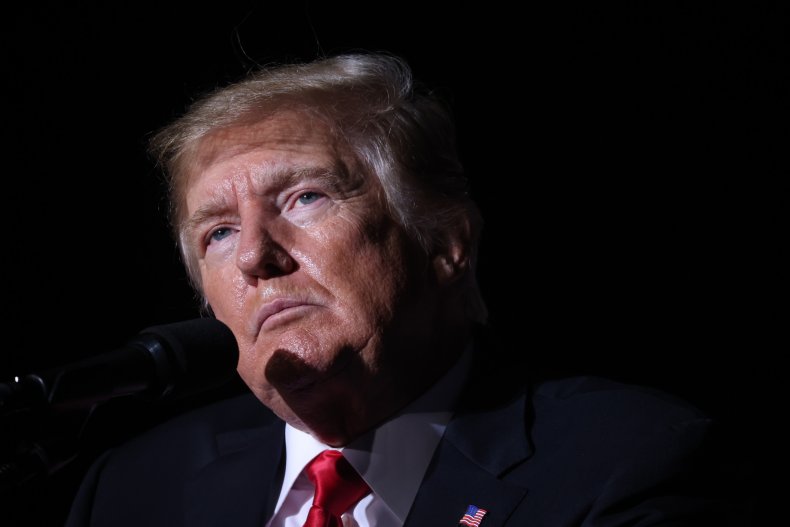 Rep. Bennie Thompson (D-Miss.), chairman of the House Select Committee to Investigate the January 6 Attack on the U.S. Capitol, has refused to rule out issuing a subpoena for former President Donald Trump.
Thompson made the remarks during an interview with CNN's Wolf Blitzer on Thursday. The committee has already issued subpoenas demanding testimony and evidence from former Trump officials and those involved in organizing the rally that immediately preceded the Capitol attack, which happened while Congress was meeting to officially certify President Joe Biden's 2020 election victory. Blitzer asked Thompson whether the former president could be next.
"I would say this: At this point, Wolf, nobody is off limits to a subpoena from this committee," Thompson said.
Thompson said that he had not been contacted by Trump's legal team and had only heard from the former president through public statements that he has issued—Trump frequently refers to the select committee as "the unselect committee" in his statements.
"Everybody that I know saw what happened on January 6th," said Thompson. "If former President Trump thinks he can get away with what happened on January the 6th by being cute with his press releases, then he has another thing coming."
Newsweek reached out to the office of Trump for comment.
Former Trump adviser Steve Bannon, who was one of four key Trump administration figures subpoenaed by the committee last month, has refused to comply with his subpoena on the basis that Trump told him to defy it. Trump's lawyer recently sent letters to all four of the former officials asking them to defy the subpoenas, according to The New York Times.
Trump has also publicly vowed to "fight" against the subpoenas and to defend "the Office of the President of the United States" using executive privilege that he may no longer have as an ex-president. He invoked executive privilege in an attempt to stop the committee from obtaining records earlier this month but Biden, who unambiguously has executive privilege as the sitting president, rejected Trump's claim.
Bannon's refusal to meet the panel's demands could come with consequences. Thompson issued a statement on Thursday indicating the committee will vote on whether to pursue criminal charges against Bannon for refusing the subpoena next week.
"Mr. Bannon has declined to cooperate with the Select Committee and is instead hiding behind the former President's insufficient, blanket, and vague statements regarding privileges he has purported to invoke," said Thompson. "We reject his position entirely."
"The Select Committee will not tolerate defiance of our subpoenas, so we must move forward with proceedings to refer Mr. Bannon for criminal contempt," he added. "I've notified the Select Committee that we will convene for a business meeting Tuesday evening to vote on adopting a contempt report."
Trump responded to news of the potential contempt charges, issuing a statement arguing that the committee "composed of Radical Left Democrats and a few horrible RINO Republicans" should "hold themselves in contempt" instead. The former president insisted that the committee was attempting to "destroy more than half this Country and the people are not going to stand for it!"