Trump Says 1/6 Committee Should Be Held in Contempt Instead of Steve Bannon
Republican former President Donald Trump has said that the congressional January 6 Committee should be held in contempt instead of his former White House Chief Strategist Steve Bannon. The committee is considering a criminal contempt charge against Bannon for refusing to testify in front of it on Thursday.
"The January 6th Unselect Committee composed of Radical Left Democrats and a few horrible RINO Republicans is looking to hold people in criminal contempt for things relative to the Protest, when in fact they should hold themselves in criminal contempt for cheating in the Election," Trump wrote.
"They are using prosecutors and prosecutions to destroy more than half of this Country and the people are not going to stand for it!" his statement concluded.
The committee issued its subpoenas to Bannon and other former Trump aides in order to learn what role they may have played in the January 6 Capitol riots. The riots occurred when thousands of Trump supporters stormed the Capitol to prevent Congress from certifying the electoral victory of now-President Joe Biden.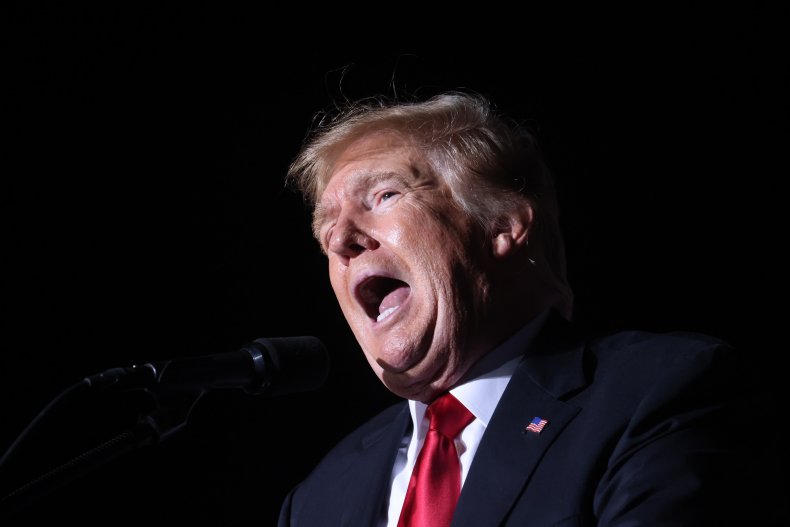 On Wednesday, Bannon's lawyer sent a letter to the committee stating that that, at Trump's request, his client would not testify. Trump has invoked executive privilege to prevent his former aides from testifying before the committee.
Executive privilege is a presidential power that bars the president's communications from being shared with Congress.
However, Democratic Maryland Representative Jamie Raskin, a Democrat who sits on the committee, said that executive privilege is generally limited to people who spoke with the president while working in the White House. Trump fired Bannon in August 2017, three years before he allegedly consulted Trump on overturning the 2020 election and holding a "Stop the Steal" rally on January 6.
"The Select Committee will not tolerate defiance of our subpoenas, so we must move forward with proceedings to refer Mr. Bannon for criminal contempt," Representative Bennie Thompson, a Mississippi Democrat who chairs the select committee, said in a Thursday afternoon statement.
"I've notified the Select Committee that we will convene for a business meeting Tuesday evening to vote on adopting a contempt report," Thompson added.
Biden has said that his administration will evaluate Trump's invocation of executive privilege on an "ongoing" case-by-case basis. The Biden administration has also said that the Trump administration officials and documents related to January 6 aren't covered by executive privilege since Trump is no longer in office.
Any criminal prosecutions of those who ignore the committee's requests will be decided on by the Department of Justice, the White House said.
While Trump claimed that the committee is prosecuting people for participating in a "protest," most people believe the events at the Capitol on January 6 were an insurrection.
Before the insurrection, Trump held a rally in which he continued to baselessly claim that an unprecedented nationwide conspiracy of voter fraud "stole" the election from him. His former attorney general, head of U.S. cybersecurity infrastructure and statewide audits have all concluded that there's no real evidence that the 2020 election was stolen.
Rioters shattered windows while trying to access congressional chambers, smeared feces in the hallway and stole computer equipment, potentially constituting a national security breach.
Five people died in the riots and roughly 140 police officers were injured. The police injuries included a broken spine, a lost eye, lost fingers, brain damage and multiple cases of PTSD. Four Capitol Police officers have died by suicide since then.
In February, the Democrat-led House impeached Trump for inciting the riots.
Newsweek contacted the White House for comment.