An alleged Russian prisoner of war appeared to get emotional in a video as he claimed Russia's military were shooting their own wounded.
The video has been posted on social media and shows the man speaking on a phone while being recorded. It is unclear where and under what conditions this video was filmed. Prisoners of war might say anything under duress.
He said that he was treated well by his Ukrainian captors and also called on the person on the other end of the phone to "energize the public" and inform them of what is going on.
"They killed everyone. I'm still alive. I am taken as a war prisoner. You can help if you can energize the public, speak to local officials and military, demand answers," the man said in the video, according to a Newsweek translation.
"[The Russians] don't collect their dead even. They finish off the wounded.
"Will they do prisoner exchange? We'll see.
"They don't even bother to pick up the bodies. After a week. Not even a note to the families. This is [what] these 'peacekeepers' call home."
Newsweek was unable to establish who had recorded the video and posted it online or whether the man speaking in the video was a Russian soldier and, if so, what were the circumstances of his capture and detention.
Newsweek was unable to independently confirm whether any wounded Russian soldiers had been shot by their own side.
In the video, the alleged prisoner of war warned the person on the other phone line to be cautious of the FSB, Russia's federal security service.
"What are they telling the public? Don't be too eager though or the FSB will get you.
"If you start making a fuss, they will arrest you. They treat me ok here, they feed us. Kiss my son for me."
Newsweek has contacted Russian authorities for comment on the alleged prisoner's allegations.
Similar videos of other alleged Russian prisoners of war have begun circulating online. A video on Telegram showed a prisoner talking about combat orders they had allegedly been given by their superiors.
The video was posted on March 3 by NEXTA Live, an eastern European media outlet.
The alleged prisoner of war said soldiers were ordered to shoot at anything that moves, including civilians, according to a Newsweek translation.
The man in the video also said he wanted to run away but there were men ready to shoot those who tried to flee.
Newsweek was unable to verify the alleged soldier's claims or establish who recorded the video or in what context and has contacted NEXTA Live for more information.
As of Monday, Russia had arrested over 5,000 protestors demonstrating against the conflict, according to OVD-Info, a human rights organization that has been keeping track of the number of arrests in Russia.
At the time, at least 5,941 Russian protestors had been arrested.
Protests have also erupted around the world in public spaces and near Russian embassies to denounce the invasion.
These demonstrations began popping up as early as the day after the invasion was announced. Protests were held in multiple cities including Madrid, London, Taipei and Tbilisi last week Friday.
In addition, world leaders from EU nations, the United Kingdom and the U.S. have all levied sanctions on Russia.
President Joe Biden said that Russian President Vladimir Putin's aggression against Ukraine "will end up costing Russia dearly, economically and strategically."
He also added that the U.S. and other countries will make sure that "Putin will be a pariah on the international stage."
Follow our live blog for updates on the Russia-Ukraine conflict.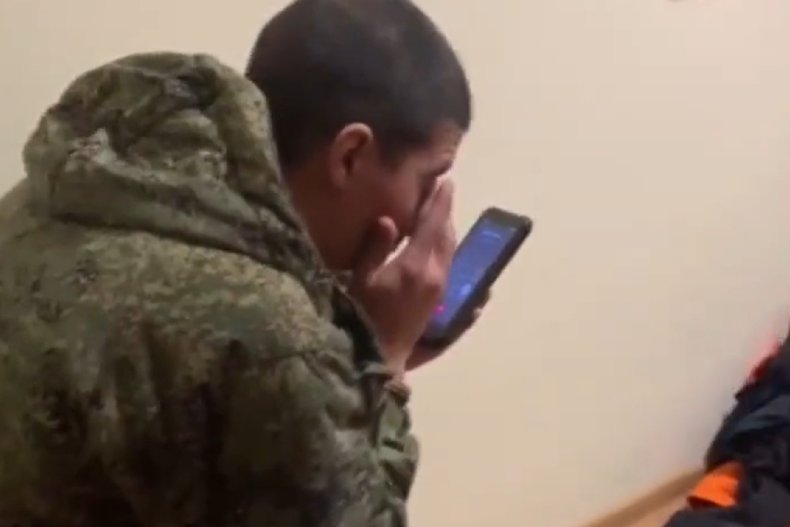 Update 3/3/22, 11:59 a.m. ET: This article was updated with additional information.