Car Crashes Into Angela Merkel's Berlin Office Gates
A car has crashed into the gate of German Chancellor Angela Merkel's office in Berlin.
Photos from the scene posted to social media show a car with its trunk open surrounded by dozens of police officers and a fire engine. A man was also shown being moved into a wheelchair.
The words "You damn children and old people murderers" and "Stop globalisation politics" were written on the side of the car in German.
The Reuters news agency said there were no immediate reports of casualties.
The vehicle did not appear to be damaged and the gates to the building were intact. It was not clear if Merkel was inside the building at the time and police have not commented on a possible motive.
Merkel's office—situated opposite the Reichstag parliament building—is set away from main roads.
The chancellor had been scheduled to host a video conference with German state leaders on Wednesday morning to discuss an extension to the lockdown.
Following the meeting, the outline of a revised coronavirus plan for the period up to and including Christmas was expected to be revealed.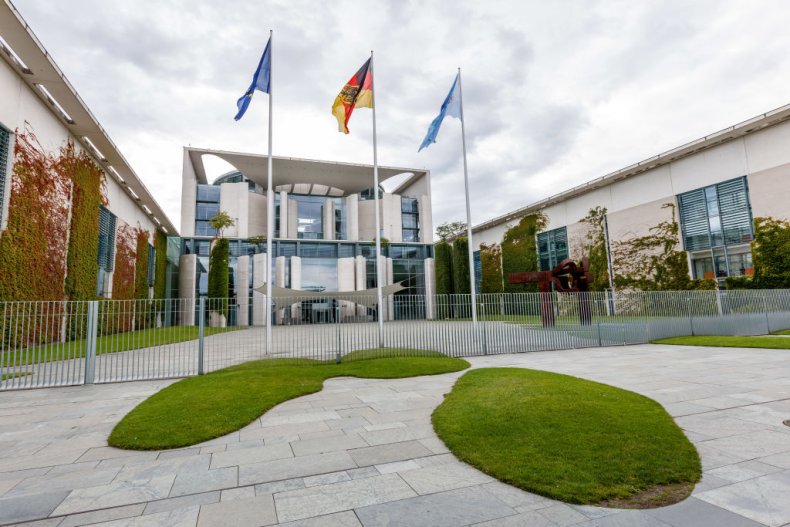 A leaked draft of the plan suggested Germans would see a loosening of the rules from just before Christmas until the new year.
A partial lockdown is also expected to be extended for several weeks, keeping bars and restaurants closed, although schools and shops can remain open.
Germany reported a record 410 COVID-19 deaths in the past 24 hours, an increase from 305 a week ago. The death toll stands at 14,771. Confirmed cases rose by 18,633 to 961,320.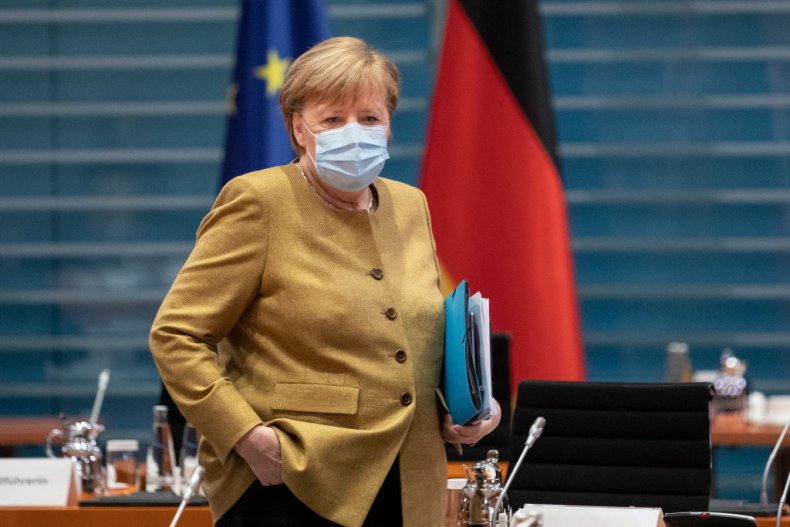 In August in an unrelated incident, a man was reported to have deliberately rammed his car into a number of vehicles on a stretch of Berlin highway.
Authorities in the German capital launched an investigation into the incident, with religious extremism considered a possible motive. The 30-year-old Iraqi apparently drove into cars, motorcycles and a scooter driver, local news outlet RBB reported.
After his car was parked, the man got out of his vehicle, put a box on the street and claimed it was a bomb. Police opened the box with a high-pressure water jet and it was found to contain tools, while no traces of explosives were found in his car.
The U.S. State Department urges Americans to exercise "increased caution" in Germany because of terrorism.
"Credible information indicates terrorist groups continue plotting possible attacks in Europe," government guidance states. "European governments are taking action to guard against terrorist attacks; however, all European countries remain potentially vulnerable to attacks from transnational terrorist organizations."