Thief Gets Trapped in Car Mid-robbery, Calls Police for Rescue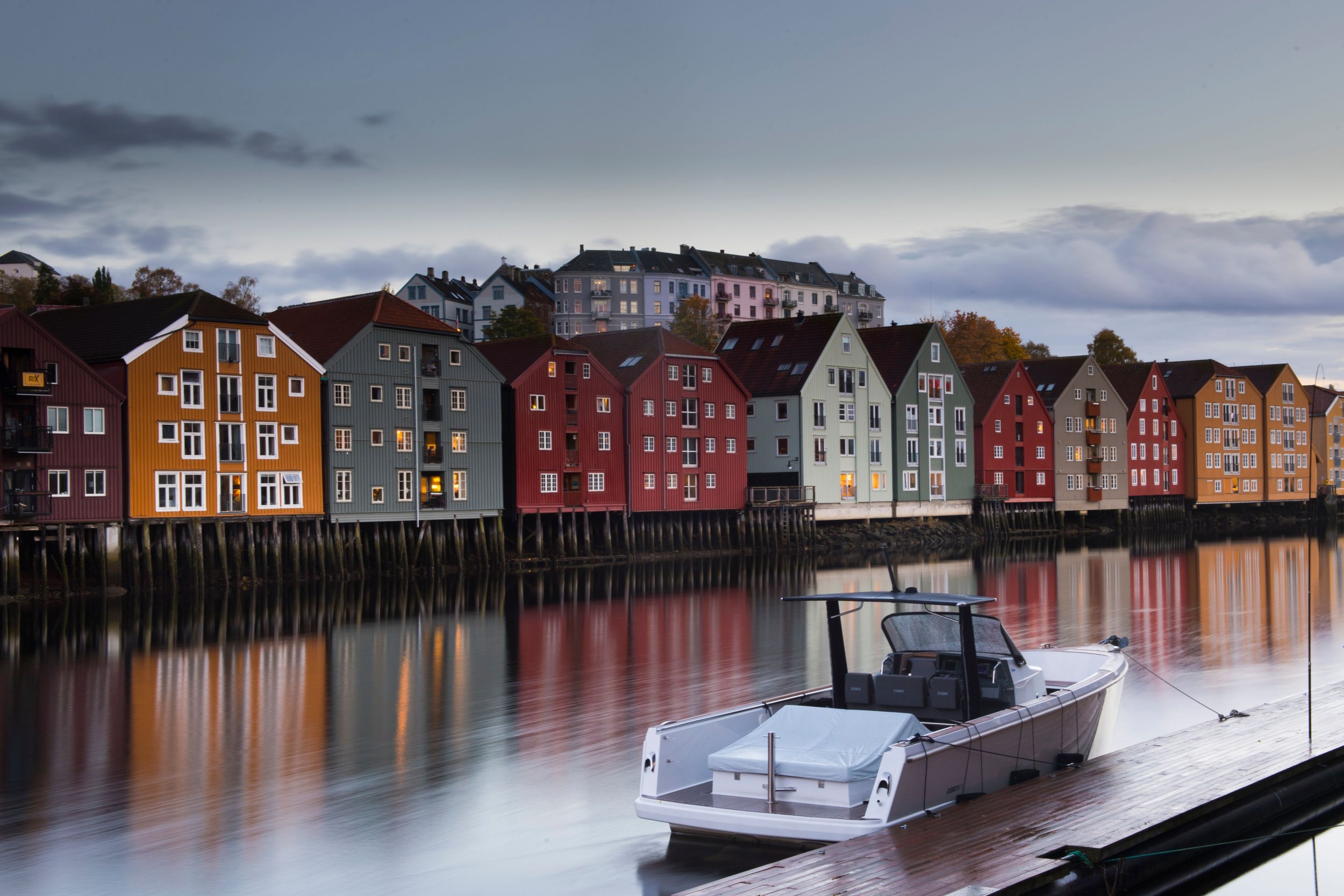 Police in Norway arrested a would-be car thief after being tipped off as the crime was in progress—by the perpetrator. The 17-year-old suspect called police in the central city of Trondheim on Christmas Eve morning, confessing he had trapped himself inside a car he was trying to steal and requesting assistance, The Guardian reported.
Ebbe Kimo, the operations manager for the Trøndelag force in central Norway, told state broadcaster NRK that the bungling suspect "called us just before 8 a.m. on Christmas Eve from inside the car he had just broken into. He couldn't open the doors. He knows us quite well and clearly thought it would be OK to call us for help. A bit like calling a friend, really."
Read more: Video: Bronx mom, 49, wrestles teenage would-be car thief to the ground—"Not today"
The teenager had found his way inside a Volvo car parked outside a dealership. Funnily enough, the scene of the crime was not far from the city's prison, Kimo noted. The intruder managed to get inside the vehicle without doing any damage but was quickly trapped by its centralized locking system.
"He sounded quite stressed and desperate when he called us, and I think he was relieved when we arrived," Kimo told the TV2 channel.
The officer explained that the teen was known to local police thanks to a series of petty crimes he'd committed. Kimo added that the boy was "perhaps not the most knowledgeable car thief," though noting that on his previous attempts to steal vehicles, "he was at least able to get out of the car."
The police were quick to answer the call for help, Kimo told the VG newspaper. Officers helped the boy out of his self-imposed captivity, questioned him and sent him on his way "to a hopefully warm Christmas celebration."
"It's nice to be able to call the police when you're stuck," Kimo said, adding that a case against the boy was now being established, and noting it was possible the car was already unlocked when the suspect opened it.
Monday's incident was the second strange crime story to emerge from Norway in the space of a week. In another, more serious crime, an armed man committed the first bank robbery for many years in the world's northernmost settlement: Longyearbyen, on Norway's Svalbard Arctic archipelago.
The suspect was caught within minutes of fleeing the bank. Police said he was not a member of the local community, which numbers around 2,000 and lies some 600 miles from the North Pole. So remote is the settlement that its residents are outnumbered by the local polar bears, AFP reported.