Cara Kernodle Feels 'Betrayed' Over Her Lawyer Representing Bryan Kohberger
The mother of one of the slain University of Idaho students has broken her silence, saying she feels "betrayed" and "heartbroken" that her former attorney is now representing the man accused of killing her daughter.
Bryan Kohberger, 28, is charged with four counts of first-degree murder and one count of felony burglary. Authorities say he broke into a rental home in Moscow, Idaho, in the early hours of November 13, 2022 and fatally stabbed Kaylee Goncalves, 21, Madison Mogen, 21, Xana Kernodle, 20 and Ethan Chapin, 20.
Kohberger, who was a Ph.D. student at Washington State University (WSU) in nearby Pullman, was arrested in Pennsylvania on December 30. He has not yet entered a plea, but a lawyer who represented him in Pennsylvania prior to his extradition to Idaho said he was "eager to be exonerated."
His court-appointed attorney in Idaho is Kootenai County chief public defender Anne Taylor. But it has emerged that up until taking Kohberger's case, Taylor was representing Kernodle's mother, Cara Kernodle—a detail that legal experts told Newsweek raises questions about conflicts of interest.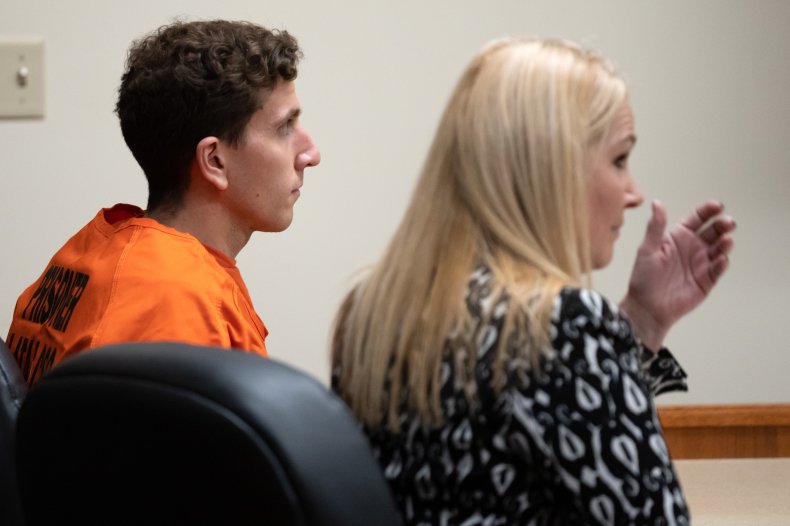 In her first on-camera interview, Cara Kernodle told NewsNation's Ashleigh Banfield that she feels betrayed by Taylor.
"I'm heartbroken," she said. "I'm heartbroken because I trusted her. She pretended that she was wanting to help me and to find that out that she's representing him, I can't even convey how betrayed I feel."
Court records show Taylor filed an attorney withdrawal notice in Kootenai County Court for Cara Kernodle on January 5—the same day Kohberger made an initial appearance in the Latah County courtroom.
She said she was not notified about it and has not been in recent contact with Taylor.
"I haven't spoken with her. I found out through a friend who found it on Reddit," Cara Kernodle said.
She added that she "absolutely" will fight Taylor representing Kohberger, and will refuse to sign a waiver that would allow her to continue representing him.
"I'd already signed over power of attorney so that she could help me with getting into rehab and whatnot," she said. "I don't understand how she could do this. I don't understand what happens now. Does she still have power of attorney or what goes on now?"
She also revealed that her eldest daughter, Jasmine, had continued studying at WSU in the weeks after the murders and prior to Kohberger's arrest.
"The fact that the law enforcement knew who he was from the get go, and didn't warn us to keep Jasmine home from school… I'm just beside myself," she said.
"She was adamant about going to school. She wasn't going to let this keep her from going to school. But I think it would have been different had she known that Xana's killer was going to school with her."
Newsweek has contacted Cara Kernodle and Taylor's office for comment.
A gag order issued by Latah County Magistrate Judge Megan Marshall earlier in January bars Taylor—along with law enforcement agencies and others associated with the case—from talking about it. It was broadened last week to also prohibit attorneys representing survivors, witnesses or the victims' family members from talking or writing about the case.