Update: Cardi B Responds to Offset Video Leak on Instagram Live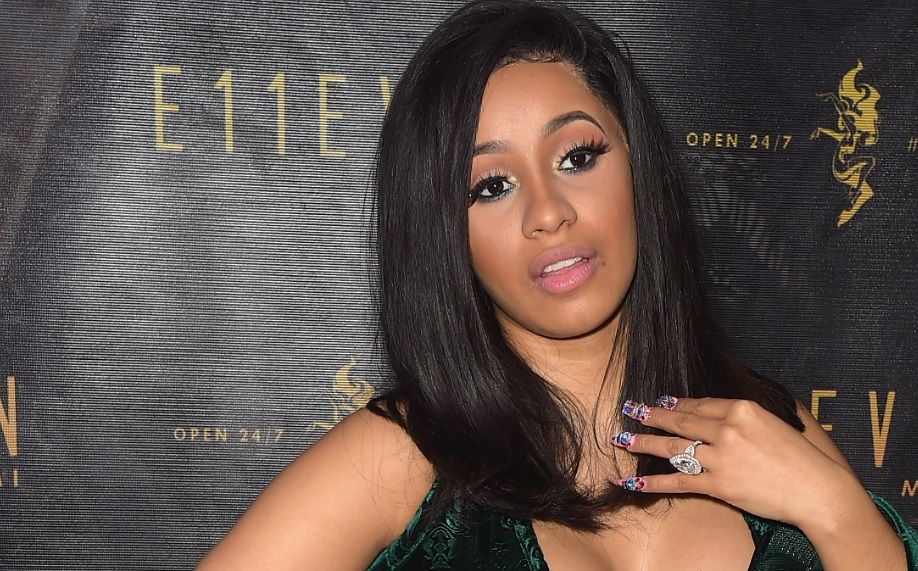 Updated: "Bodak Yellow" rapper Cardi B issued a statement on Tuesday after she posted a video of herself with fiancé Offset on Instagram Live. It looked like the couple was having sex, sparking rumors that Cardi B leaked a sex tape. But the rapper denied them; she wasn't even naked.
"I'm just going to make things positive out of a bad situation," she tweeted. "If anybody watch the live from last night they can see from beginning to end that I was talking then this guy came behind me and started fake dry humping me. Jesus Christ we both had pants on!"
She continued: "SAME LIPS THAT BE TALKIN BOUT ME IS THE SAME LIPS THAT BE ASS KISSING"
The post was liked more than 75,000 times by her 1.95 million followers.
Cardi B later added: "Listen lil Bitch sometimes you don't speak."
Earlier, her rep confirmed to TMZ on Tuesday the sex tape was a scam. "The 'sex video' isn't real ... it was all a joke," the site penned. "We're told they weren't actually banging, and were fully clothed in the video."
Still, the gossip prompted some fans to share videos of Cardi B from when she was an exotic dancer, but the rapper wasn't bothered. "People keep posting the nude videos of me like if i wasn't a stripper before. You know there's videos of me stripping with my titties & ass out on YouTube already right," she tweeted on Monday. "Anyways i know i know i got a nice body right."
While there were thousands of people talking about the video, Cardi B relished in the success of her new single, "Bartier Cardi." "HIP HOP ITUNE CHARTS .Cardi all over that .Thank you guys ...Make sure you get BARTIER CARDI," she wrote on Instagram.
On Twitter, she shared comments from fans that praised her latest song, ignoring gossip that fiancé Offset cheated on her with the mother of his child.
Offset is featured on "Bartier Cardi." She raps: "Cardi put the pussy on Offset/ Cartier, Cardi B brain on Offset"
After the cheating rumors she wrote Monday: "I still put the pussy on Offset."
Neither Cardi B nor Offset have directly addressed the cheating rumors.
The rapper, whose birth name is Belcalis Almanzar, has been engaged to Offset since October. He proposed to her with an 8-carat diamond ring. "I just want to go to sleep and wake up and make sure this ain't a dream. Thank you God for all these blessings. Thank you babe @ offsetyrn God really sent you to me," she wrote on Instagram at the time.
This story was updated to include two more tweets from Cardi B.