Carjacking Suspect Shot In The Head By Person He Was Trying to Rob, Police Say
A carjacking suspect in Philadelphia was shot in the head by someone whose vehicle he was trying to steal, police said.
The suspect was found with two gunshot wounds to the head inside a stolen Chevy near the intersection of 7th Street and Callowhill Street at around 9 p.m. on Monday, CBS Philadelphia reported.
Philadelphia Police said the man was able to walk and talk, but was transported to Temple Hospital in a critical condition.
The discovery came after an armed carjacking near 10th Street and Spruce Street about three hours earlier, Philadelphia Police Chief Inspector Scott Small told the station.
Two suspects stole a car, phone and wallet at around 6 p.m., according to Small.
The wounded suspect who was shot was found inside the Chevy that was reported stolen in that incident.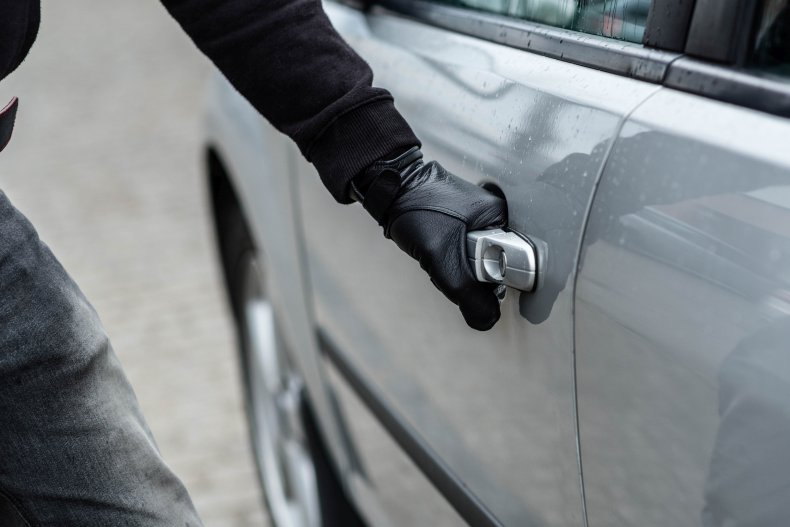 But Small said another attempted carjacking took place around 20 minutes before the man was found, this one in the vicinity of 18th Street and Callowhill Street.
In that incident, Small said a suspect had tried to rob a man who was armed with a gun they were legally permitted to carry.
"Right before we found this shooting victim at 7th And Callowhill, around 8:40 p.m., there was another robbery at 18th and Callowhill where the victim of the robbery, who had a permit to carry a gun, pulled a gun and fired some shots," Small said. "And he believes that he struck one of the perpetrators in the head."
Small added: "So there's a possibility that shooting victim who was found in the stolen car from another robbery may have been shot during the robbery at 18th and Callowhill, since it happened during the same time frame and just about nine blocks away."
The Philadelphia Police Department have been contacted for additional comment.
The incident took place days after a man allegedly carjacked a teenage girl just 20 minutes after being released from jail in Washington state.
Marcus Goodman, 31, was released from Spokane County Jail at 10.08 p.m. on an unrelated felony charge on Saturday night, according to the City of Spokane Police Department.
At 10:28 p.m., officers responded to a call about a carjacking. A 16-year-old girl told police that she was approached by a stranger who demanded she hand over her car and indicated that he was carrying a gun.
A few hours later, police located the stolen vehicle and the driver, Goodman, was detained. He was identified as the man who had robbed the girl.