The oldest death row inmate in Texas is facing execution this week.
Carl Wayne Buntion, 78, is scheduled to die on Thursday for the killing of a Houston police officer more than three decades ago.
His execution is set to go ahead after the Texas Board of Pardons and Paroles voted against recommending that Gov. Greg Abbott grant Buntion clemency or a reprieve.
His lawyers had argued that Buntion's sentence should be commuted because it was imposed by a jury that wrongly predicted he would pose a future danger to fellow inmates. The petition describes him as "a frail, elderly man who requires specialized care to perform basic functions" and is "no longer capable of being dangerous."
It also said that executing him now would violate the Eighth Amendment's ban on cruel and unusual punishment, given how long he has been incarcerated.
"The spectacle of executing a frail, elderly man who requires specialized care, including the use of a wheelchair, to perform basic functions, is deeply troubling and would be yet another stain on the State of Texas and its notorious use of the death penalty," Kristin Houlé Cuellar, executive director of the Texas Coalition to Abolish the Death Penalty, told Newsweek.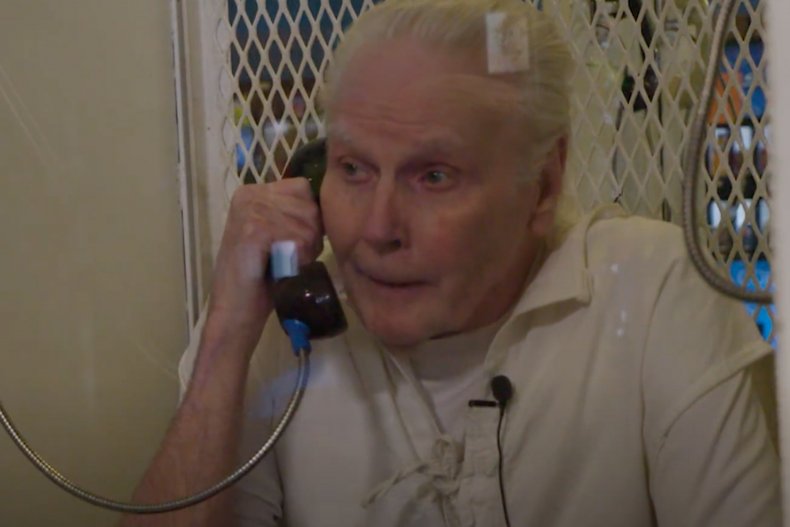 "After spending more than thirty years on death row, Carl Wayne Buntion does not pose a threat to anyone. It serves no legitimate purpose to execute him now. Buntion should be allowed to live his remaining days in prison."
Criminal Record
Buntion, who had an extensive criminal record, had been out on parole after serving time for the sexual assault of a child when he fatally shot James Irby, 37, during a traffic stop in June 1990.
He was a passenger in a car that Irby had pulled over. Authorities said that while Irby and the driver were talking, Buntion exited the vehicle and shot Irby once in the head.
As Irby lay on the ground, Buntion shot him twice in the back, authorities said. He then fled the scene and fired at others before being apprehended in a nearby building.
Buntion expressed remorse for the crime in a recent interview with KHOU 11 News. "Every day for the last 32 years I have regretted what happened," he said.
"If that was Mrs. Irby sitting right there, I'd tell her the same thing: 'I'm sorry it happened.' My heart aches every day for her and her and her kids. Maybe by me being executed, maybe they can finally put this thing behind them."
Irby's widow, Maura Irby, told the station that his apology was the first time she's heard any remorse from Buntion over her husband's murder. "That's amazing because he's never shown any kind of remorse for any of us," she said.
Buntion said he found religion while on death row, and will spend his final days reading the Bible.
Maura Irby also said she had been "caught off guard" earlier this year by the news that Buntion's execution date had been set.
"After nearly 32 years, we thought he was just going to die of old age," she said. "We were quite relieved and saddened. It's still a conflict, I don't know if I can actually watch him be executed."
Shooting a Policeman
In a statement announcing Buntion's execution date in January, Harris County District Attorney Kim Ogg said: "He shot a policeman in the head more than 30 years ago, and it is time that he be held accountable for his horrific crime.
"He robbed Officer Irby of his life and deprived the Irby family of a lifetime of memories with him; it is time for them to have justice."
Buntion was convicted of capital murder and sentenced to death in 1991, but his death sentence was vacated by the Texas Court of Criminal Appeals in 2009. After a new sentencing trial in 2012, a jury returned him to death row.
The U.S. Supreme Court denied an appeal by Buntion in October last year.
But in a statement, Justice Stephen Breyer said that Buntion's "lengthy confinement, and the confinement of others like him, calls into question the constitutionality of the death penalty and reinforces the need for this Court, or other courts, to consider that question in an appropriate case."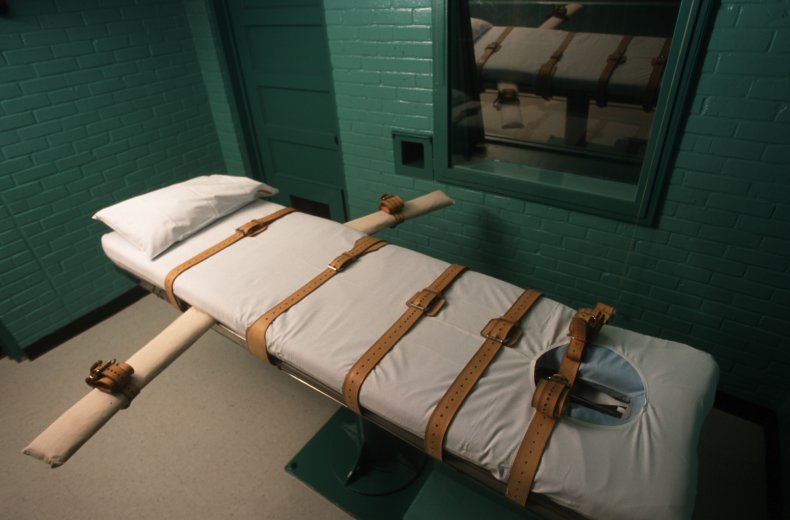 Update 4/20/22, 10:48 a.m. ET: This article was updated to include an image.