Carly Fiorina May Appear Onstage at Second GOP Debate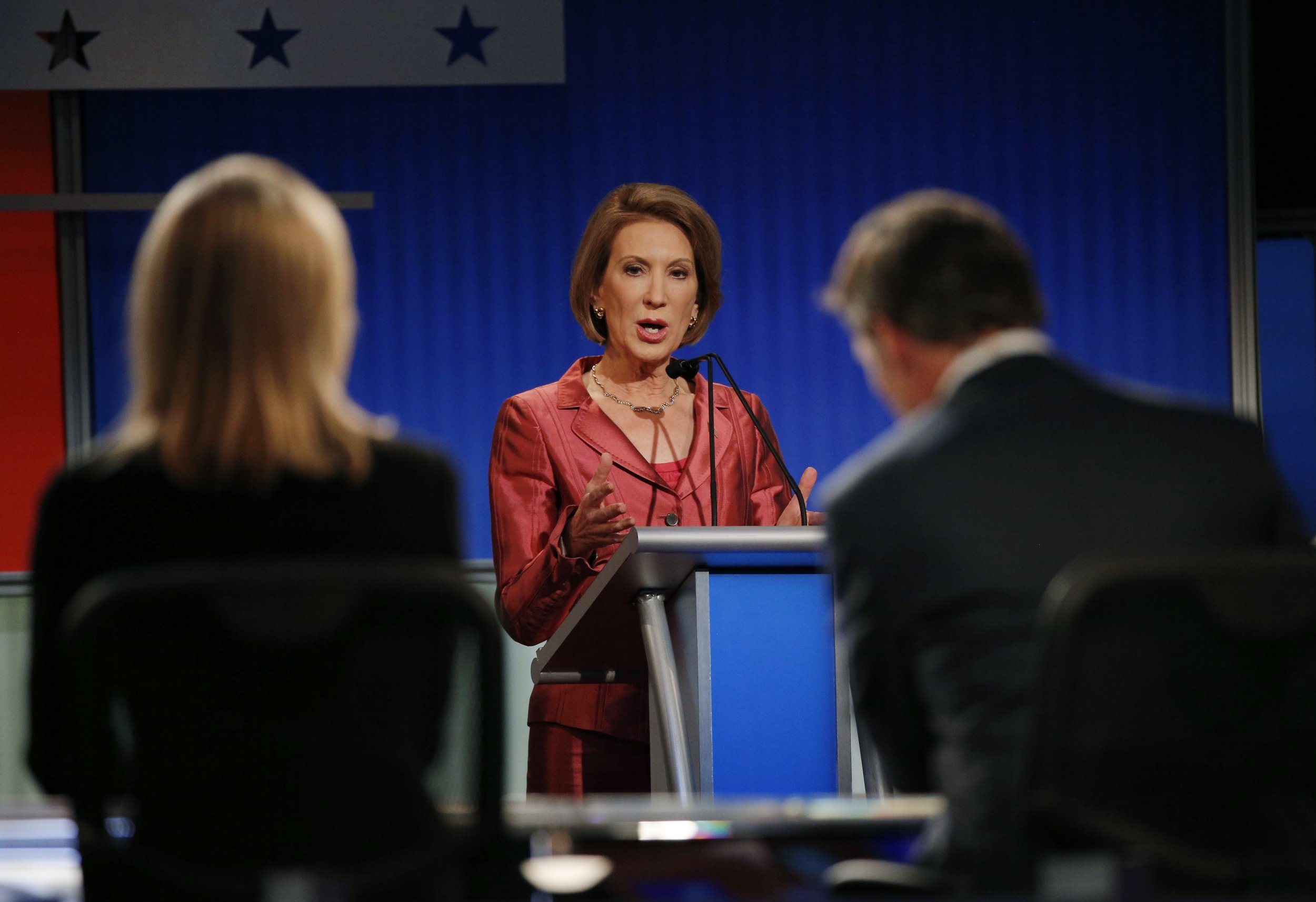 After being relegated by Fox News to the "undercard" debate for second-tier candidates in August, Republican presidential contender Carly Fiorina has a chance to appear alongside leading Republicans Donald Trump and Jeb Bush in the second debate of this election cycle, hosted by CNN on September 16.
CNN is amending the debate rules to include any candidate polling in the top 10 between August 7 and September 10, the network said in a statement. Previously, the network said it would use the average of polls from July 16 to September 10 to determine the top 10 candidates invited to the debate. "At the time, we expected there to be many more national polls following the first Republican debate, in August, than there appears there will be," the network said. "In fact, in 2007 and 2011, there were 16 and 15 approved national polls in the comparable August/September time frame. This year, there have been only three such national polls released.
"In a world where we expected there to be at least 15 national polls, based on historic precedent, it appears there will be only five. As a result, we now believe we should adjust the criteria to ensure the next debate best reflects the most current state of the national race," CNN said.
The new rules will favor candidates who, like Fiorina, polled poorly in July and early August but jumped ahead after the first Republican debate on Fox News. She currently polls seventh, according to Real Clear Politics. Fiorina was widely lauded for her performance in that debate, and her campaign lobbied aggressively for the rules change.
On September 1, the campaign released a letter from Indiana Lieutenant Governor Sue Ellspermann, who endorsed Fiorina and is co-chair of her campaign in the state, asking CNN Worldwide President Jeff Zucker to include Fiorina in the debate. "Carly Fiorina is a top tier candidate in this race. She won the last debate and has been in the top 10 in every poll released this month. To ensure a fair and representative process, your network should seat her alongside the other candidates polling in the top 10," the letter read.
The Republican National Committee also came out in support of CNN's decision. "I applaud CNN for recognizing the historic nature of this debate and fully support the network's decision to amend their criteria," RNC Chairman Reince Priebus said in a statement.