Google Declares Carly Fiorina Winner of 'Kiddie Table' GOP Debate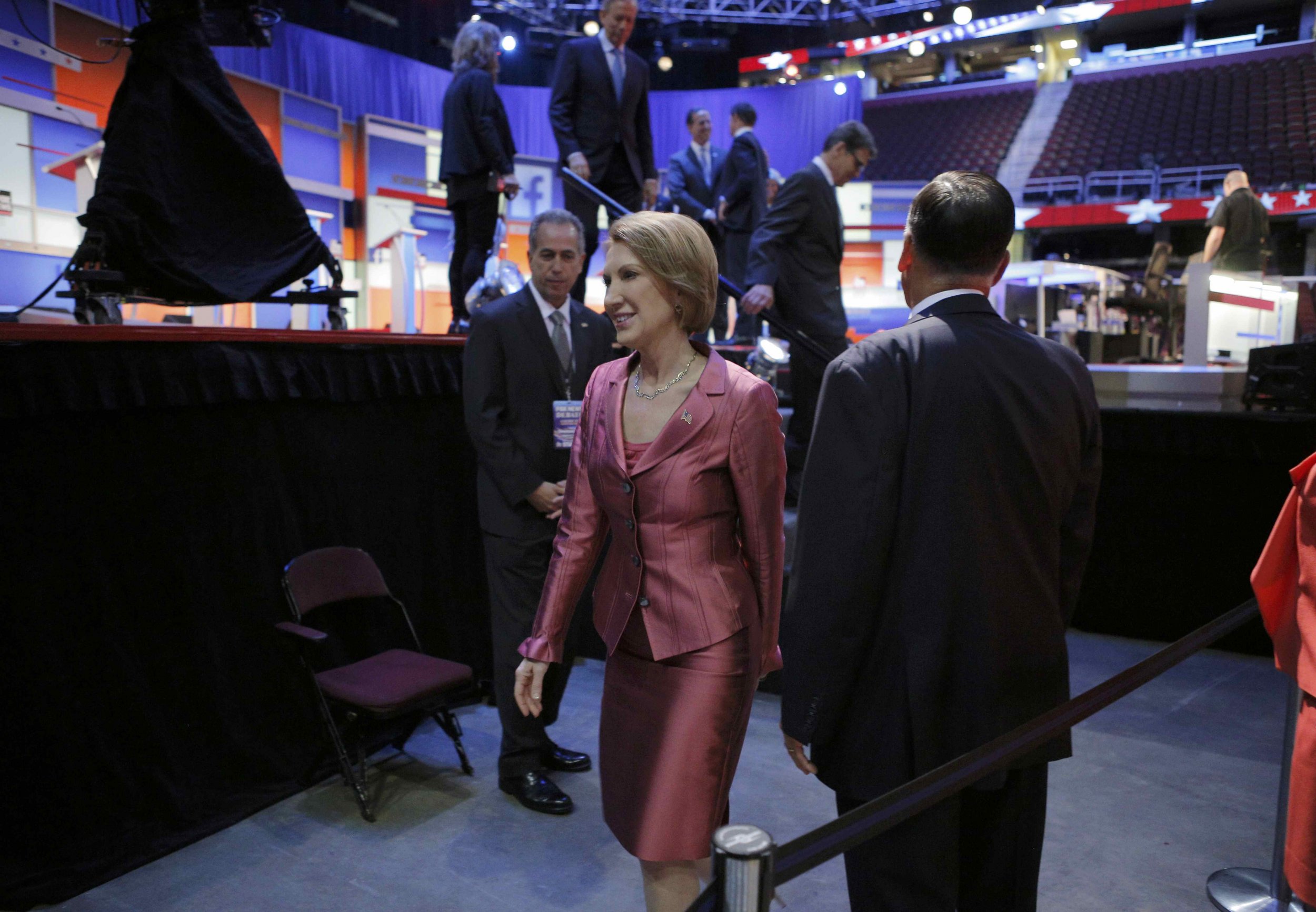 Carly Fiorina came out on top in the first of two Republican presidential candidate debates on Thursday evening, according to the search engine Google. Fiorina was one of seven candidates who didn't poll high enough to enter the main event, but was allotted just over an hour on Fox News for a so-called "kiddie table" debate. Among Bobby Jindal, Lindsey Graham, Rick Santorum, Rick Perry, George Pataki and Jim Gilmore, Fiorina stuck out as organized, prepared and articulate.
Google Trends calculated the search throughout the United States and found that while Perry was most searched by Alaskans and Jindal in his home state of Louisiana, Fiorina took top traffic in the other 48.
Fiorina's debate wasn't flawless—a communications staffer for Rand Paul found her closing speech ahead of the debate on a hotel printer and tweeted it. It was similar to a message Fiorina had expressed earlier this week. Regardless of the leak, Fiorina still read the prepared speech.