Why Ted Cruz's Carly Fiorina Gambit Won't Work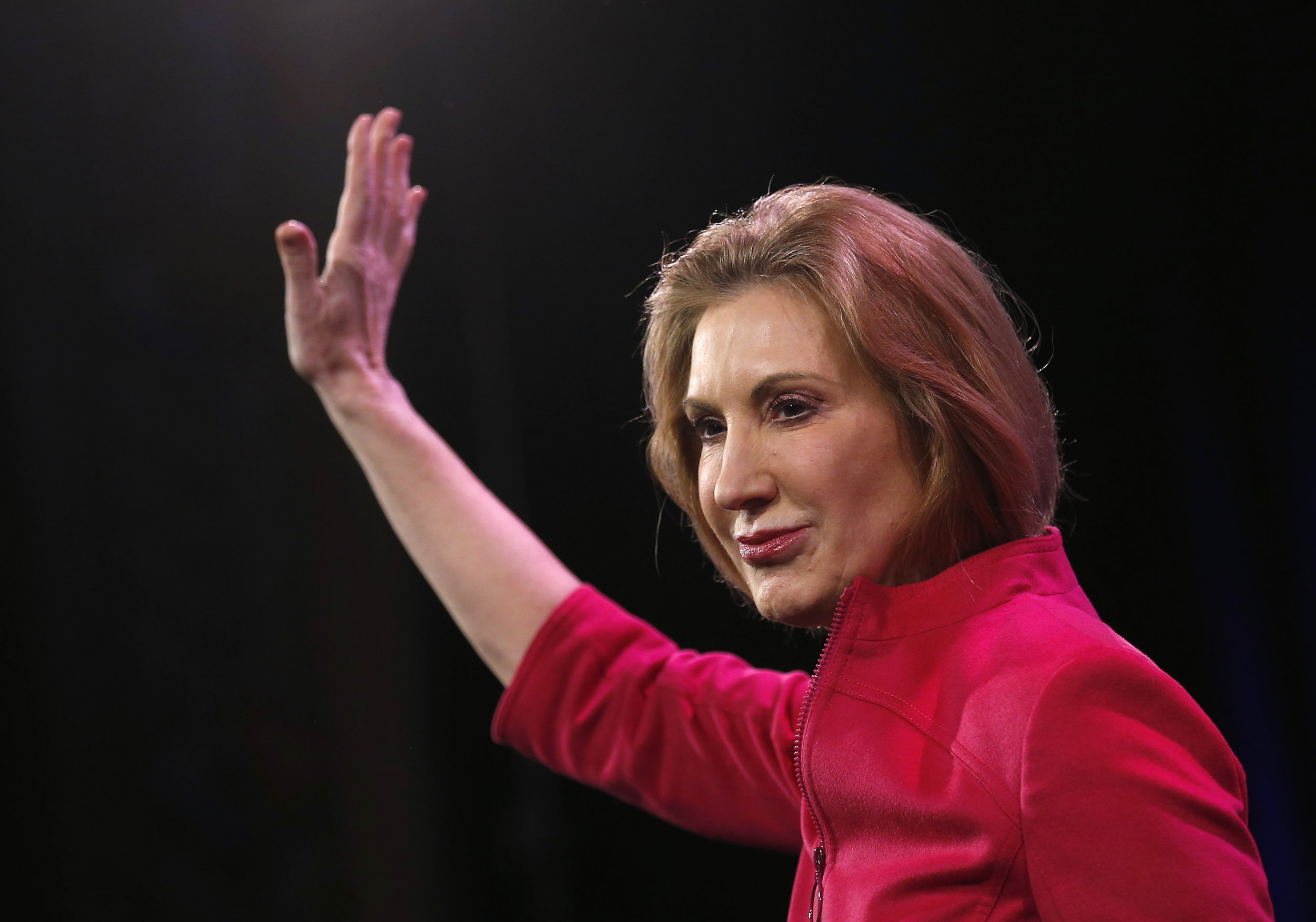 Here's a cautionary tale for Carly Fiorina, whom Ted Cruz on Wednesday announced as his pick for vice president.
Forty years ago, when the Texas senator was just a 5-year-old at his parents home in Houston, another Republican candidate for president who was lagging behind in delegates and hoping to clinch the nomination with a desperate play named a vice presidential nominee. It was 1976, and presidential hopeful Ronald Reagan, trailing then-President Gerald Ford by around 100 delegates for the GOP's nomination, announced that he would nominate Pennsylvania senator Richard Schweiker as his running mate.
The announcement was stunning. First off, it was virtually unprecedented for a trailing candidate to name a vice presidential running mate—that had been, and continues to be, the province of the all-but-confirmed nominee, not a stunt pulled by those in second place. Reagan's pick was also shocking because Schweiker was a moderate-to-liberal Republican. And while his name was meant to woo moderate Ford delegates, it also set off a backlash among conservatives who were offended that Reagan had gone soft. Senator Jesse Helms of North Carolina, for one, led an effort to have New York Senator James Buckley, brother of William F. Buckley, to be placed on the ticket. In the end, the gambit didn't work. Reagan didn't get the nomination, although when the former California governor won the presidency in 1980, he then tapped Schweiker to be his secretary of health and human services.
A similar premature Hail Mary pass from Cruz, who just lost five mid-Atlantic and Northeast state primaries to Trump on Tuesday night, is even more likely to fall short than Reagan did 40 years ago. He's much further behind in the delegate count to Trump, and has precious little time to narrow the gap. Schweiker was an exceptional vote-getter, unlike former Hewlett-Packard CEO Fiorina, who has never before held elected office. Schweiker, a moderate suburbanite from Montgomery County outside Philadelphia, won his U.S. Senate seat in 1968 even as Democrats, led by their presidential nominee, Hubert Humphrey, won the state by close to 200,000 votes. In 1974, the year of a post-Watergate landslide in Congress, Schweiker was one of the few Republican survivors, holding on to his seat through strong campaigning and a record of independence.
Compare that with Fiorina. Leaving aside her ouster from Hewlett-Packard in 2005, her record of wooing voters since then has not been exactly Schweiker-esque. In 2008, she botched her role as a McCain surrogate when she first said his vice presidential nominee, Sarah Palin, was unqualified to be the CEO of HP, and then added that McCain was, too. Her somewhat contorted point—nuanced would be kind—that running a corporation is different from being president got lost in what seemed like a massive diss on the running mates.
Then in 2010, she was crushed in her bid to oust California's Senator Barbara Boxer. And in the 2016 presidential race, Fiorina was an asterisk—she dropped out after the New Hampshire primary in February, and has only picked up fewer than 40,000 votes, which places her behind fellow former hopefuls Mike Huckabee and Rick Santorum. For context, Trump has already topped 10 million popular votes.
Of course, naming down-the-line Fiorina—a conservative with which he has few disagreements—is bound to be considered a move that will get at Trump's weakness with female voters. But is Fiorina really going to prove a rallying cry for Republican women? The answers would seem to be mixed: Her riposte after Trump made a disparaging remark about her face was a classic bit of political jujitsu. "I think women all over this country heard very clearly what Mr. Trump said," she said at a September Republican debate to wild applause. Her slam at Trump caused a momentary lift in the polls and her elevation to the big kids debate but her bounce was short lived. She has also been a relentless critic of Hillary Clinton, even by the standards of Republicans, having lambasted the Democratic front-runner as a liar as well as attacking the Clinton marriage. "Unlike another woman in this race, I actually love spending time with my husband," Fiorina says often to laughter and applause. That capacity to assume the running mate mantle as vicious critic of the opposition is one that likely appealed to Cruz.
Even though there have been two women on the tickets of major presidential parties—Geraldine Ferraro in 1984 and Sarah Palin in 2008—Fiorina would set some firsts. While she's a stepmother to two children of her second husband, she's never been a birth mother herself. She'd be the first female nominee who has been divorced. With her massive severance package from HP, she'd be among the wealthier vice presidential nominees in recent memory. But all that's likely to be forgotten. This gamble is unlikely to succeed.