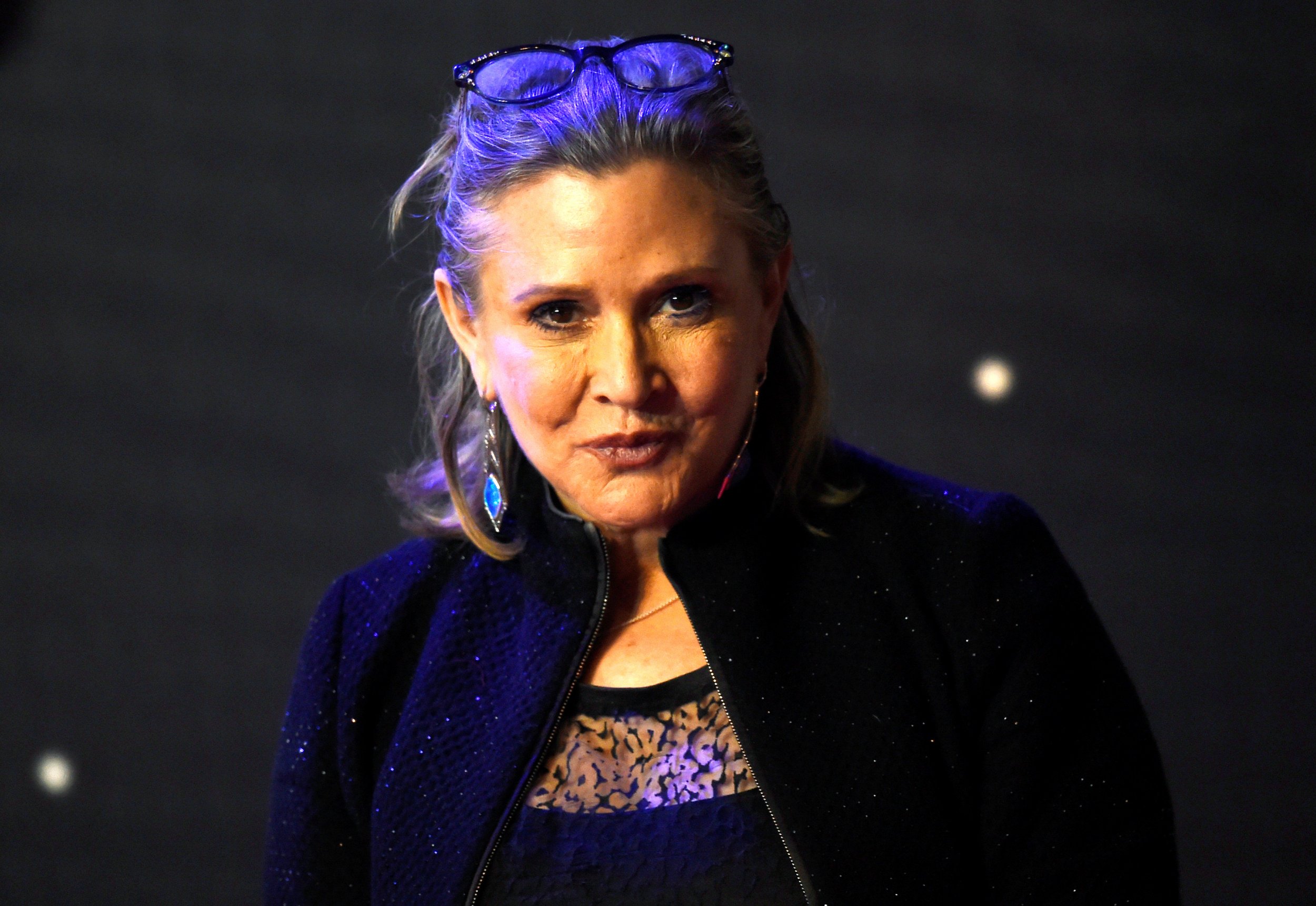 Carrie Fisher always had a sense of humor about her mental health issues, the best evidence of which came in how she was laid to rest. During Friday's funeral for Fisher's mother, Debbie Reynolds, Fisher's brother Todd was spotted holding a porcelain urn that appeared to be a giant Prozac pill, which, to the delight of Fisher's fans, is exactly what it was.
"Carrie's favorite possession was a giant Prozac pill that she bought many years ago. A big pill," he told reporters. "She loved it, and it was in her house, and Billie and I felt it was where she'd want to be."
Related: The Carrie Fisher/Debbie Reynolds documentary is coming to HBO
Reyonlds died on December 28, a day after her daughter. It was announced soon after that they would be buried together. Fisher's memorial was held Thursday, and the mother and daughter were laid to rest together the next day at the funeral for Reynolds.
"We couldn't find anything appropriate. Carrie would like that," Todd Fisher added in reference to the urn. "It was her favorite thing, and so that's how you do it. And so they're together, and they will be together here and in heaven, and we're OK with that."
Prozac is often prescribed to treat bipolar disorder, from which Fisher was known to suffer. She talked about her struggles with the disorder, as well as her drug addiction, candidly throughout her life. The cover of her 2008 book Wishful Drinking featured spilled pills and a martini glass.
Though Todd and her daughter Billie Lourd made the decision to bury her in a giant Prozac pill, we wouldn't be surprised if Fisher herself requested to be encapsulated for eternity in her "prized possession."