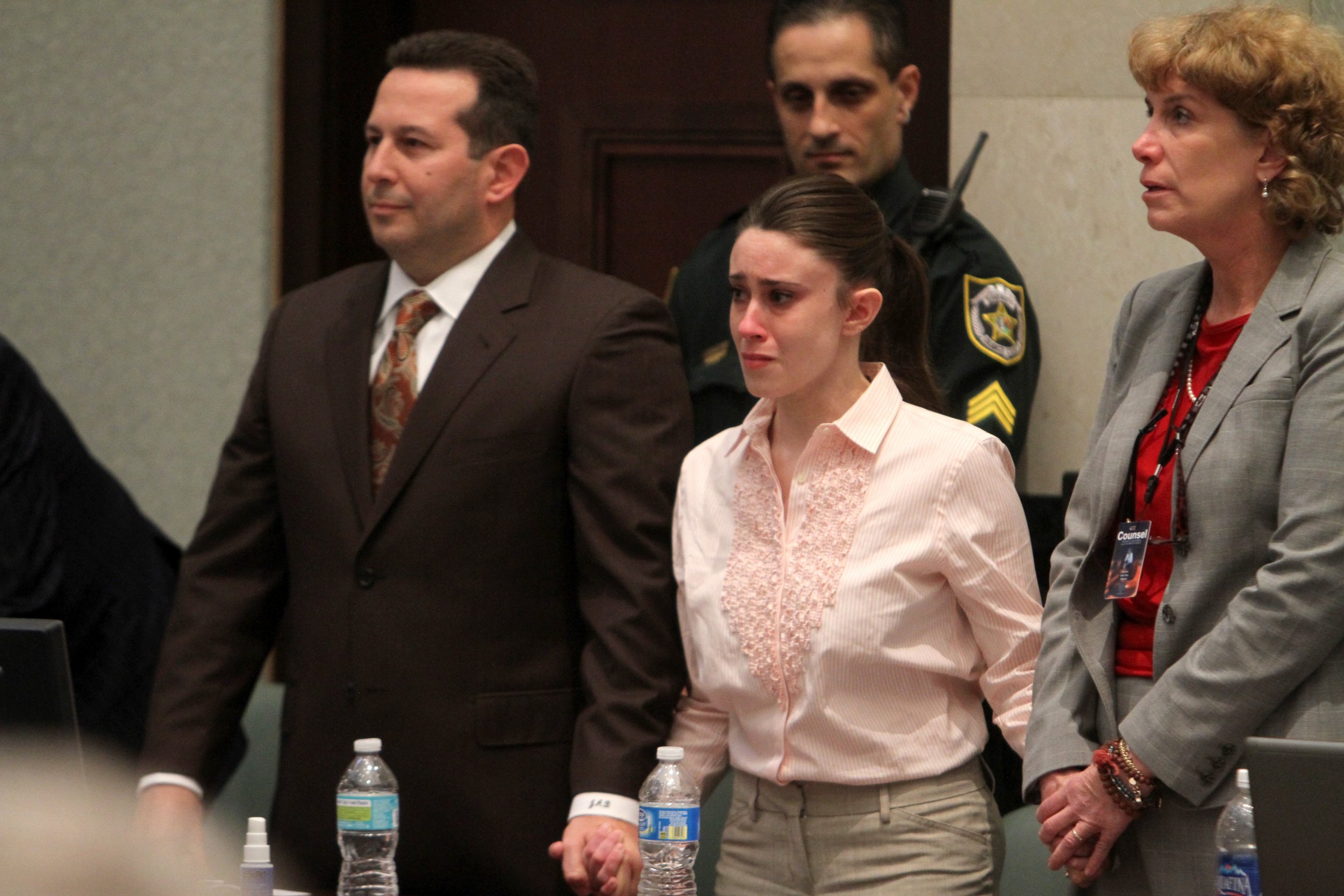 The lead prosecutor in the O.J. Simpson trial and host of a forthcoming investigative docuseries said she has uncovered new evidence that would implicate "tot mom" Casey Anthony in the 2008 death of her two-year-old daughter, Caylee.
Speaking to reporters at the Television Critics Association press tour on Sunday, Marcia Clark said she had re-examined evidence laid out in a book about the case written by Anthony's lawyer, Jose Baez, and found a consequential error.
In one passage, Baez wrote that a computer in Anthony's home showed that someone searched for "foolproof suffocation" at 1:51 p.m., just an hour before Caylee died. Baez claimed that Casey's father, George, probably performed the search since he was "feeling suicidal."
But Clark is charging that the program used by experts who assisted Anthony's legal team was flawed.
"We reinvestigate," Clark said, according to The Wrap. "The program that the defense attorney's expert used was incorrect as to the time stamp. And that it wasn't 1:51 when the search was done, it was 2:51 — at which point we know based on cellphone pings that George Anthony was at work, he was not at home. And that the only person who was at home when 'foolproof suffocation' was searched for was Casey Anthony. A pretty big deal."
Clark said her team also discovered that someone had erased the browser history for the term "foolproof investigation" while Casey Anthony was allegedly home between police interrogations.
"I'm guessing the prosecution would have loved to have this information," she said.
Clark, a former prosecutor, is examining Anthony's case in a new docuseries, The First 48, which analyzes the first two days after notorious cases.
Anthony was acquitted of Caylee's death in 2011 after a highly publicized trial.
Baez did not immediately return a request for comment.