Cash Bail Is Putting Innocent Lives at Risk | Opinion
Seven weeks after he crashed an SUV through the 58th annual Waukesha Christmas Parade killing six people and injuring 62 more, Darrell Brooks learned on Friday that he'd face trial after the court commissioner found probable cause. Media coverage of this routine pretrial hearing has rightfully focused on one of the factors that led to this tragedy: why Brooks was out of jail in the first place.
Just days before the deadly disaster, Brooks had been charged with domestic violence and was considered a violent flight risk. And yet, he was released on just $1,000 bail. Worse, despite the dozens of lives shattered and Brooks' proven propensity for violence, he could get out again. Yes, he is now being held on $5 million bail. But what if he were wealthy enough—or found a benefactor willing—to post that amount?
Both the shockingly low $1,000 bail, and the seemingly high, but not insurmountable, $5 million bail shine a very welcome spotlight on the dangerous failures of the antiquated cash bail system that is so prevalent in this country.
Why would we ever allow someone as dangerous as Darrell Brooks to get out of jail based on their financial wherewithal? But this is precisely how America's cash bail system works: The richer you are, the more likely it is that you can purchase your freedom, no matter the crime in question.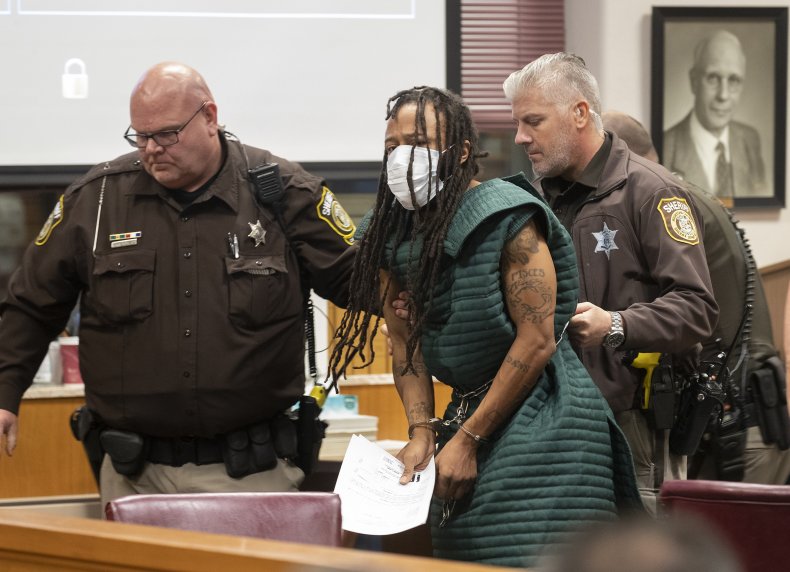 As the chief law enforcement officer in a Utah county that has more than a half a million people, I know first-hand the challenges of trying to keep my community safe while having to operate under this draconian wealth-based model. I firmly support keeping the dangerous in custody without bail and releasing those who pose little or no harm to society on the least restrictive conditions possible, on the basis that such persons are presumed innocent.
Fortunately, while far from perfect, my state passed legislation in November that moves away from the cash bail system and directs judges to consider a person's risk when setting conditions for potential release from jail before trial. Among the considerations that judges must take into account are what I believe most important: safeguarding victims, witnesses and the public.
Releasing accused perpetrators of domestic violence like Brooks out on $1,000 bail does nothing to safeguard the public. It simply empowers brazen criminals. And a $5,000,000 bail simply empowers brazen criminals who have money.
In fact, a GoFundMe campaign that attempted to raise millions for his release has helped to underscore the lunacy of cash bail. The individuals starting the campaign, which GoFundMe shuttered, were likely not doing it in the hopes that there would be more vehicular victims. Rather, they were making this point: Whether a defendant should be freed should never be correlated with the size of his bank account. The whole idea of cash bail is simply antithetical to the idea of American justice.
Our cash bail system has far too many similarities with the institutional corruption and bribery of the foreign countries that the non-profit I co-founded, The Leavitt Institute for International Development, combats in Eastern Europe. Unfortunately, in many of these countries, the rule of law is overshadowed by corruption and bribery.
In these countries, the role of a criminal defendant's attorney is very simple: meet with the defendant and his family and find out how much money they have. After helping them pool their collective resources, the attorney's job is to take the money to the judge and see if the judge will "accept" it, thus allowing for the defendant's release. More money brought to chambers means a higher likelihood of release. It will come as no surprise that in such countries, government officials are among the wealthiest citizens.
Wealth and freedom should be completely uncorrelated in this nation. While cash bail was part of our criminal justice system of the past, this principle simply does not belong in America's future.
As we look at reforming our criminal justice system, it's time that America eliminates our court's reliance on cash bail. There are many factors a judge should consider in deciding whether to release a defendant, but there is one factor we should all agree that ought to be irrelevant: the accused's bank statement.
David O. Leavitt is the Utah County Attorney and former Republican candidate for Utah Attorney General.
The views in this article are the writer's own.