The Casts of 'Hamilton' and 'The Color Purple' Love Prince As Much As You Do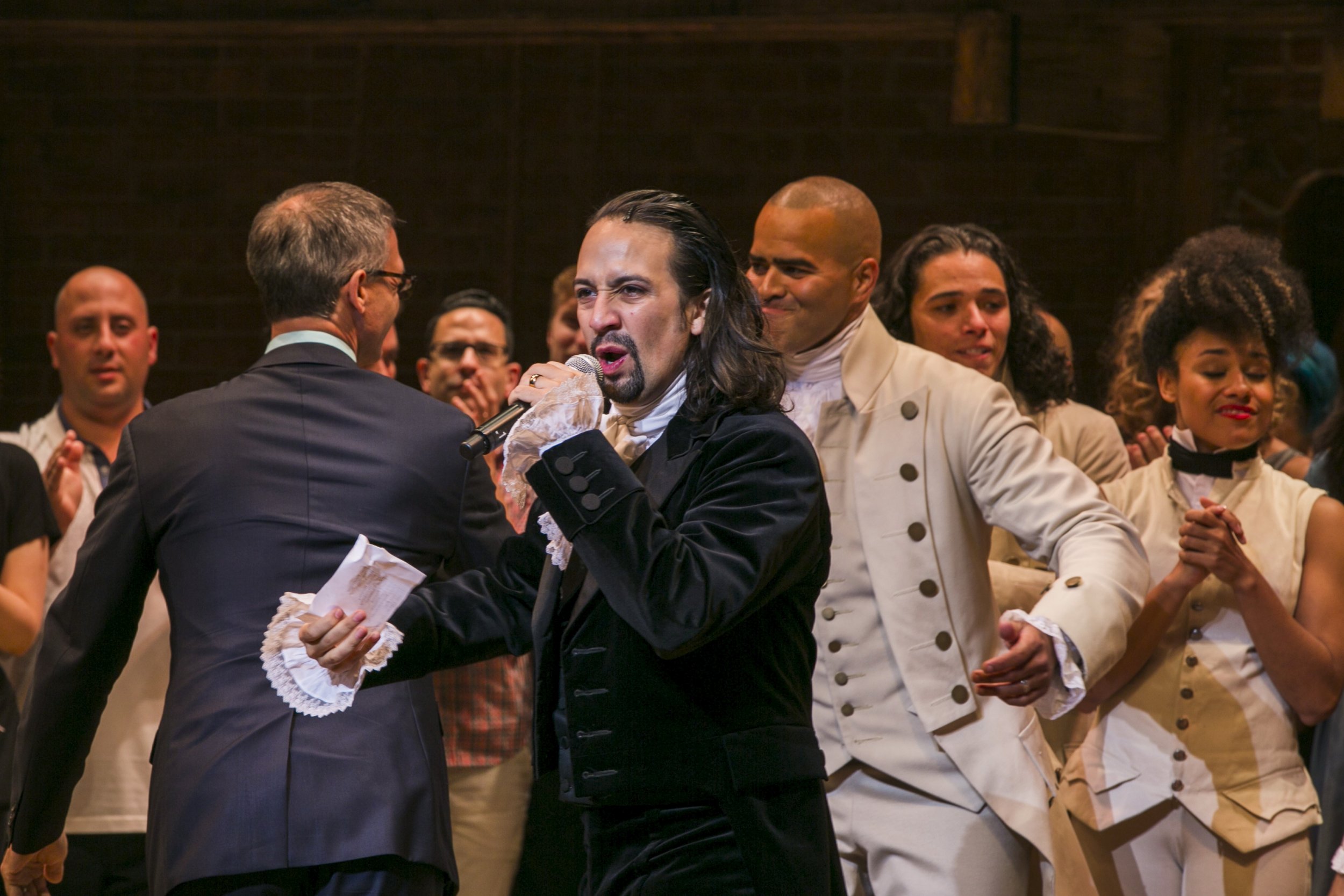 Prince reigned over a kingdom of fans and followers that spanned decades. The evidence has been flowing in a constant stream since rumors of his death first trickled onto the internet Thursday.
Just hours after his death was confirmed, Broadway theaters filled for evening performances, as though it were any other day. But at least two of them—the smash hit and recent winner of the Pulitzer Prize Hamilton, as well as The Color Purple, starring Oscar and Grammy winner Jennifer Hudson—the cast paid tribute to the pop music icon.
"Tonight, if you guys don't mind, we would like you all to join us in honoring Prince," Hudson told the audience. "He said his music will live on and he will live through his music, so we want to keep him alive today with this song," she added, before inviting the cast and audience to join her in singing "Purple Rain."
A block away at the Richard Rodgers Theatre, where Hamilton has been transfixing audiences for the better part of a year, creator and star Lin-Manuel Miranda and the cast of his show followed up their performance by cutting loose to Prince's "Let's Go Crazy."
"So when you call up that shrink in Beverly Hills / You know the one, Dr. Everything'll Be All Right," Miranda began, half reading, half rapping. "Instead of asking him how much of your time is left / Ask him how much of your mind, baby / 'Cause in this life / Things are much harder than in the afterworld / In this life / You're on your own. / Rest in peace, Prince."
The cast danced up a storm in Prince's honor. Don't miss the guy stage left (the right side of your screen) going crazy with some splits.