Pop Superstar Prince Dead at 57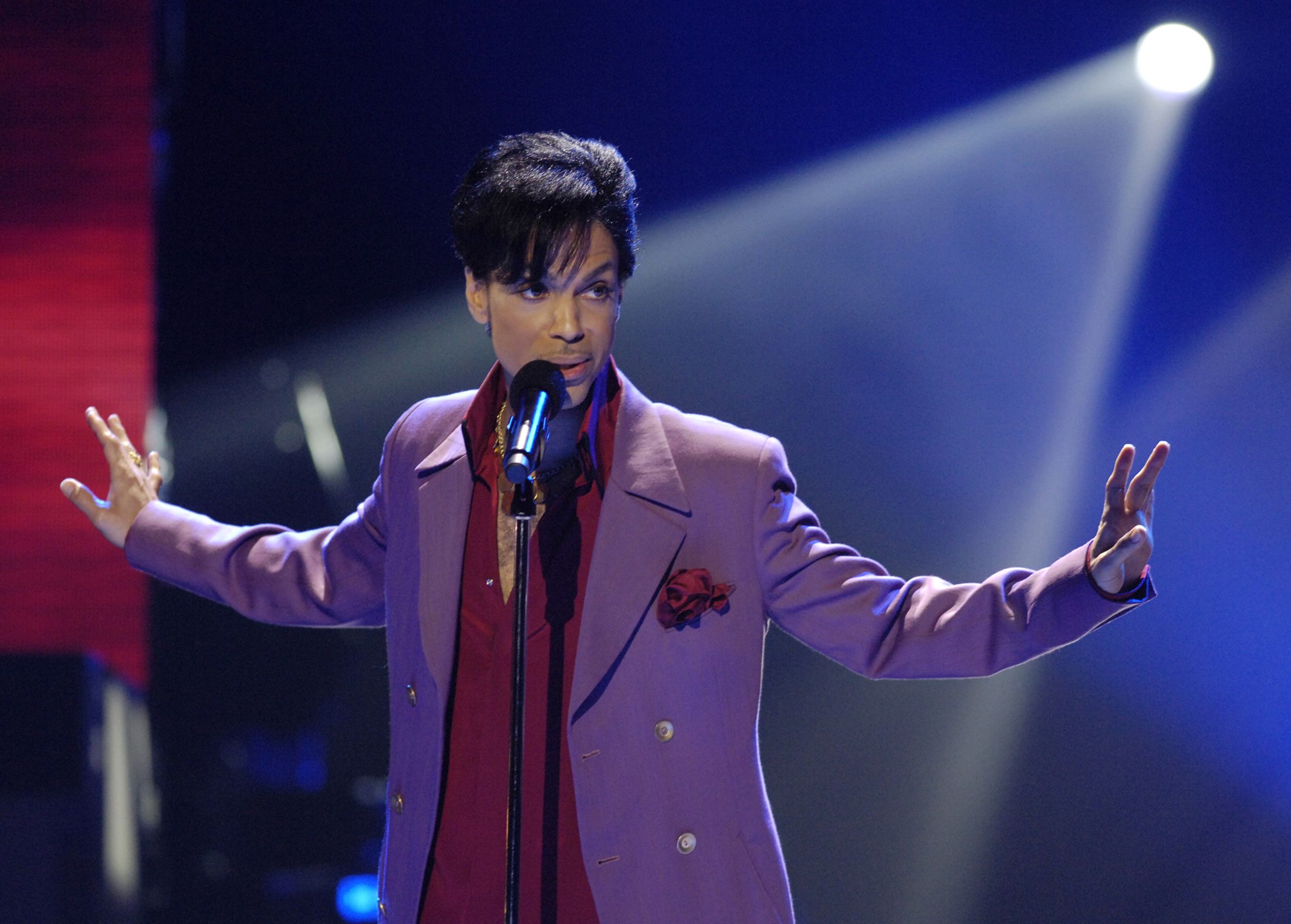 Updated | Prince has died at the age of 57, TMZ first reported and AP confirmed. The body of the pop icon was found at his Paisley Park estate in Minnesota early on Thursday morning.
The Carver County sheriff has reported that Prince died Thursday morning at 10:07 a.m. Deputies arrived at Paisley Park Studios at around 9:43 a.m., where they found the singer unresponsive in an elevator. They attempted to revive him with CPR. The Midwest Medical Examiner's Office is continuing to investigate the cause of death.
The news comes a week after Prince's private plane made an emergency landing in Illinois so the singer could be rushed to the hospital. Conflicting reports emerged regarding his condition following the incident, but the next day he took the stage at a concert near Paisley Park to let fans know he was doing fine.
Prince's impact on popular music over the course of the past 40 years is immeasurable. He sold over 100 million records, won seven Grammys and recorded several transcendent hits that helped shape not only music, but culture.
Since the news broke, tributes have poured in from musicians, celebrities, news outlets and even outside of Paisley Park, where fans have lined up for a chance to pay their respects.
There was also some indication that Prince, like David Bowie, may have known the end was drawing near. After his death was announced, the Purple One's Twitter avatar changed to reveal the eyes under his tri-shades had been closed. The third eye, of course, is still wide open.
The rest of Twitter has been aglow with touching words remembering the icon, as well as sheer disbelief.
Others have shared videos of some of his most memorable performances, like when he stole the show from a handful of fellow legends with this jaw-dropping solo in the middle of a 2004 cover of the Beatles' "While My Guitar Gently Weeps."
Or the time he played "Purple Rain" during a downpour at the Super Bowl Halftime Show.
There are countless more examples of Prince's greatness, of course. Unfortunately, there will be no more...that is unless the third eye still has something left to say.
This is a breaking news story and will be updated as more information becomes available.