Uzbekistan announced a month-long state of emergency in the autonomous Karakalpakstan province where people are feared dead after police cracked down on a rare public protest.
Thousands came out on Friday to protest constitutional reform plans that would have weakened the status of the autonomous province in the northwest region of the former Soviet republic. It is home to the Karakalpak people, an ethnic minority group with its own language.
Police later said that "order had been restored" in the area taken over by the protest, according to the AFP news agency. Spontaneous demonstrations are illegal in the authoritarian country.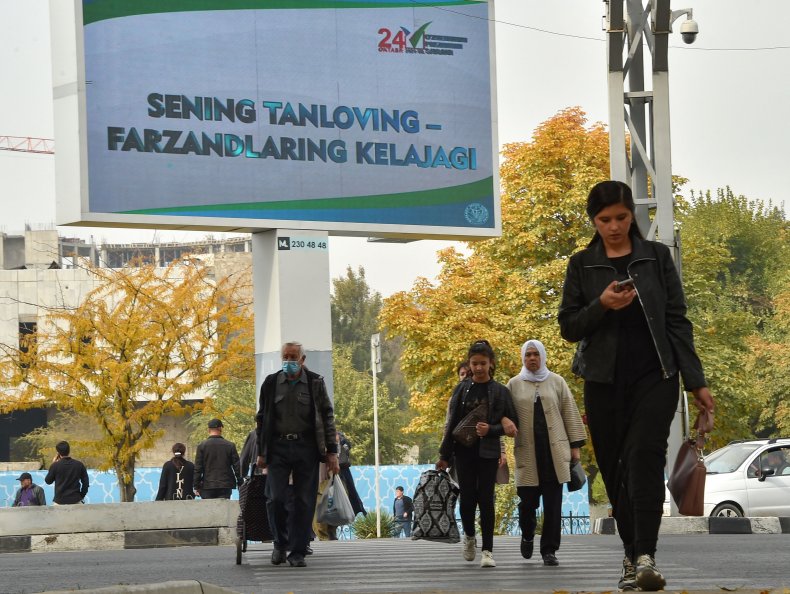 Authorities dispersed protesters after "provocateurs" tried to storm local government buildings in the region's capital, Nukus, authorities in Karakalpakstan said.
"A group of organizers of mass riots and people who actively resisted law enforcement agencies have been detained," the statement said. "Investigative actions are underway against them."
While authorities did not mention any casualties, footage circulating on social media indicated that people may have been seriously injured or killed during the police crackdown.
One video appears to show large amounts of blood on the streets of the province after the area was cleared.
Uzbek President Shavkat Mirziyoyev later issued a decree declaring a month-long state of emergency in Karakalpakstan "in order to ensure the safety of citizens, protect their rights and freedoms and restore the law and order" in the region.
On Saturday, Mirziyoyev said the proposed constitutional amendments that would have curtailed the province's autonomy would be scrapped.
Under the current Uzbek constitution, Karakalpakstan is described as a sovereign republic within Uzbekistan that has the right to secede by holding a referendum.
Uzbekistan plans to hold a referendum in the coming months on a new version of the constitution that would no longer mention Karakalpakstan's sovereignty or right to secession.
But during a visit to Karakalpakstan on Saturday, Mirziyoyev said that the changes regarding its status must be dropped from the proposed reform.
"It is the duty of all of us to preserve the age-old friendship and brotherhood, mutual respect and kindness between the Uzbek and Karakalpak peoples, our unity, and the atmosphere of peace and stability in our country," Mirziyoyev said, according to a post on his press secretary's Telegram channel.
"We will definitely build New Uzbekistan and New Karakalpakstan together. All our reforms and discussions in this field must be carried out on the basis of democracy and legal criteria, without a doubt.
"At the same time, strict measures will be taken within the law against any persons who try to disturb the peace and tranquility and public safety."