Cat Missing for 13 Years Reunited with Owner After Mysteriously Vanishing
After a long 13 years without their beloved cat, a family is thrilled that she has finally returned home.
Gemma Barbieri of Norfolk in the United Kingdom told The Evening Standard that she and her daughter Alicia thought they had lost their beloved black cat Rose for good when she vanished in 2008 without a trace. They looked for weeks to no avail and eventually were forced to move on.
Fortunately, Rose had been microchipped when she was initially adopted as part of Alicia's eighth birthday present. Earlier this year, she was taken in as a stray by the Cats Protection's Downham Market Adoption Centre.
Gemma was in a state of shock when she received a call from the charity agency.
"I couldn't believe it when they asked if my cat had gone missing in 2008," she told The Evening Standard. "I just blurted out, 'Have you found Rose?'"
"I was so stunned, I was shaking," she added. "They said a black cat brought in as a stray had been scanned and the microchip showed that she was missing."
Not much is known about Rose's 13 years away from home, other than at her time of intake at the adoption agency she was at "a healthy weight and in good condition," the BBC reported.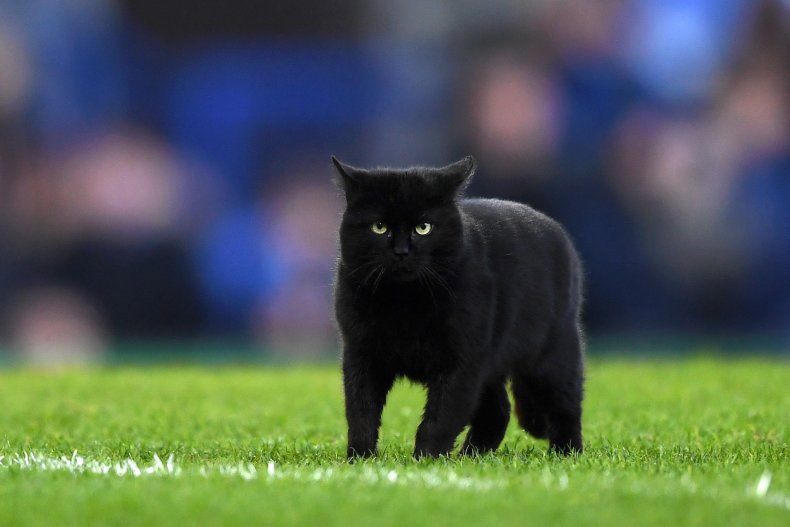 Fortunately, Rose settled right back into her old routines when Gemma brought her home.
"As soon I got Rose in the car, she was talking all the way home," she told The Evening Standard. "She settled almost immediately when we arrived home ... Within an hour she'd eaten, used the litter tray, explored the whole house and was laying purring on her back while I stroked her belly."
Now age 21 and enrolled as a student at The University of Derby, Alicia is over the moon to have her childhood pet home. Her mom said they were able to "reconnect" via video chat.
The BBC noted that Rose had been adopted into the Barbieri home with her brother Tyler in 2007. She ran away months after his tragic death the following year.
Gemma's big takeaway from this miraculous reunion is to get your pets on a microchip database.
"I absolutely recommend microchipping to anyone getting a cat, because it works," she said.
Rose is not the only animal getting her happy ending. This past week, a Florida man forced to give up his beloved dog for adoption when he became homeless was reunited with his pooch.