Watch as Cat Missing for Several Days Returns Home, Rings Doorbell
One polite cat finally managed to find her way home after going missing for days, making sure to ring the doorbell when she returned.
Owner Stefanie Whitley, of Long Island, New York, said the doorbell camera has long been a "staple" in her family, with them using it for all the conventional reasons. "Whenever a package arrives, when our children get off the bus, when anyone walks by, or even when your pet returns home," she explained.
The Ring doorbell was used for more than seeing when a pet returns home, however, as Lilly the cat rang the doorbell to be let back in days after going missing in the neighborhood.
The 8-year-old feline was no stranger to roaming her old neighborhood, but would always make sure to return home on time. In her new neighborhood, Mastic Beach, the story wasn't quite the same.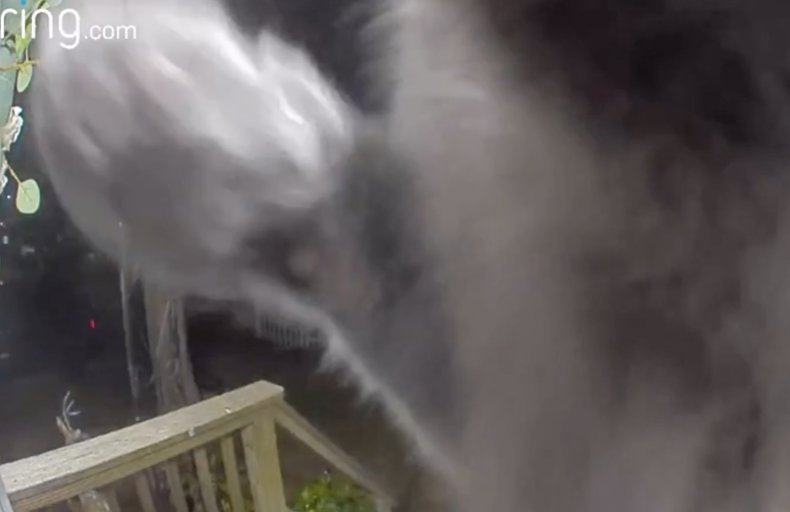 In the U.S., 10 million pets go missing each year, according to the American Humane Society, and just 23 percent return to their family, the Coalition for Reuniting Pets and Families reported, so what makes Lilly's return even more special was how she did it.
Lilly had been missing for four days and panic was high in the Whitley family - until an unsuspecting ring came late at night. Much to their surprise, Lilly's face popped up on their TV screen thanks to their connected Alexa device.
In the clip, captured by their Ring doorbell, Lilly could be seen clambering onto the doorbell camera and repeatedly meowing, presumably a plea to be let back in after days on the streets.
"Do you have a recording of that?" Whitley can be heard asking her family when she opened the door to her loved feline.
Lilly is far from being the first animal to be captured on a doorbell cam.
In July, a South Carolina woman was left stunned when she discovered what had rang her Ring doorbell early on a random Tuesday: a black bear. The bear paid a visit at 3:30 a.m., but didn't receive an answer.
After noticing her two bird feeders had been knocked over come morning time, the homeowner checked her doorbell footage and saw the surprising visitor.
"When I saw the bear in the video, I was so shocked, I almost spit my coffee," she told Newsweek at the time.
In Pennsylvania, the moment a deer hilariously reacted to being spoken to through a doorbell camera in someone's front yard also went viral in July. The homeowner interrupted the deer's evening snack through the Ring doorbell's audio feature, asking it: "What are you doing? Are you eating my bushes?" The deer, in response, flicked its ears backwards and froze completely before later trotting off after even more telling off from the homeowner.
Do you have funny and adorable videos or pictures of your pet you want to share? Send them in to life@newsweek.com with some details about your best friend and they could appear in our Pet of the Week lineup.