Indianapolis Catholic School Fires Gay Teacher to Avoid Being Removed from Archdiocese
Just days after a Jesuit academy in Indianapolis had to give its association with the archdiocese to keep a gay teacher on staff, another Catholic school in the city fired an LGBT educator to avoid the same fate.
On Thursday, Archbishop Charles Thompson decreed that Brebeuf Jesuit Preparatory School would no longer be recognized as a Catholic institution after defying the archdiocese's request to not renew the contract of a married gay teacher. "To effectively bear witness to Christ, whether they teach religion or not, all ministers in their professional and private lives must convey and be supportive of Catholic Church teaching." (Teachers, guidance counselors and lay administrators are all considered ministers by the archdiocese.)
On Sunday, administrators at Cathedral High School in northeast Indianapolis announced a gay teacher was being fired to avoid a similar split. In an open letter on the school's website, board chair Matt Cohoat and president Rob Bridges called it "an agonizing decision."
"Archbishop Thompson made it clear that Cathedral's continued employment of a teacher in a public, same-sex marriage would result in our forfeiting our Catholic identity," the letter read. "If this were to happen, Cathedral would lose the ability to celebrate the Sacraments as we have in the past 100 years with our students and community."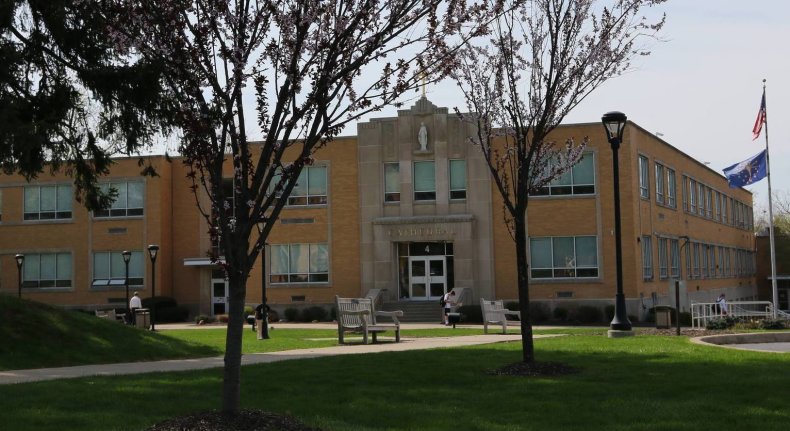 In addition to other penalties, if it broke from the archdiocese Cathedral would lose its 501(c)(3) status, making it unable to operate as a nonprofit school.
"Therefore, in order to remain a Catholic Holy Cross School, Cathedral must follow the direct guidance given to us by Archbishop Thompson and separate from the teacher."
Cohoat and Bridges asked "that dialogue about this difficult situation be respectful of the dignity of every person."
Both schools had been in talks with Thompson about their gay employees for nearly two years. But Brebeuf receives no financial support from the archdiocese and was able to stand firm.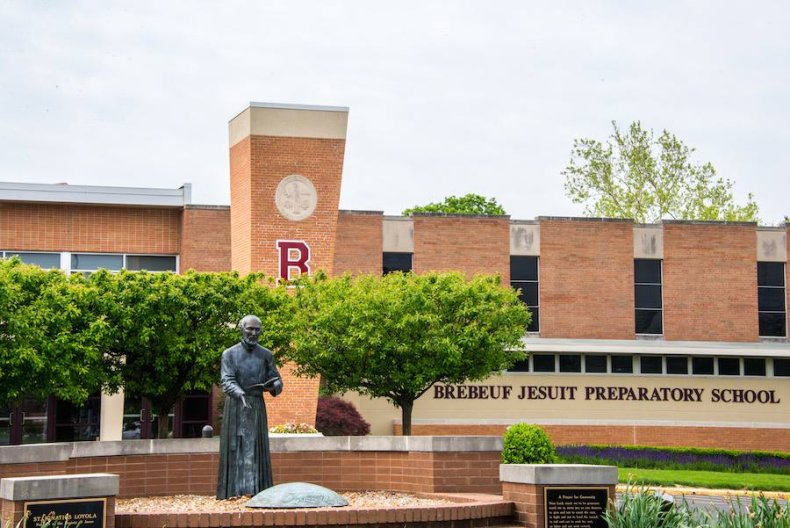 Brebeuf's president, Father William Verbryke, said following Thompson's order "would not only violate our informed conscience on this particular matter, but also set a concerning precedent for future interference in the school's operations."
Catholic doctrine describes homosexuality as "intrinsically disordered," but many schools have looked the other way—provided the violator isn't "public" about being a member of the LGBT community. In an op-ed in the Indianapolis Star, Catholic League president Bill Donohue argued that, by posting about his marriage on social media, Brebeuf teacher's "contractual violation was made public, thus inviting a showdown."
Donohue praised Thompson for acting "wisely and with great restraint."
In 2018, another Indianapolis Catholic school suspended an employee in a same-sex marriage: Sherry Fitzgerald, a guidance counselor at Roncalli High School, has filed a complaint against both the school and the archdiocese, alleging discrimination based on gender, sexual orientation and failure to conform to gender stereotypes.