Catholic Church Apologizes for Role in Rwandan Genocide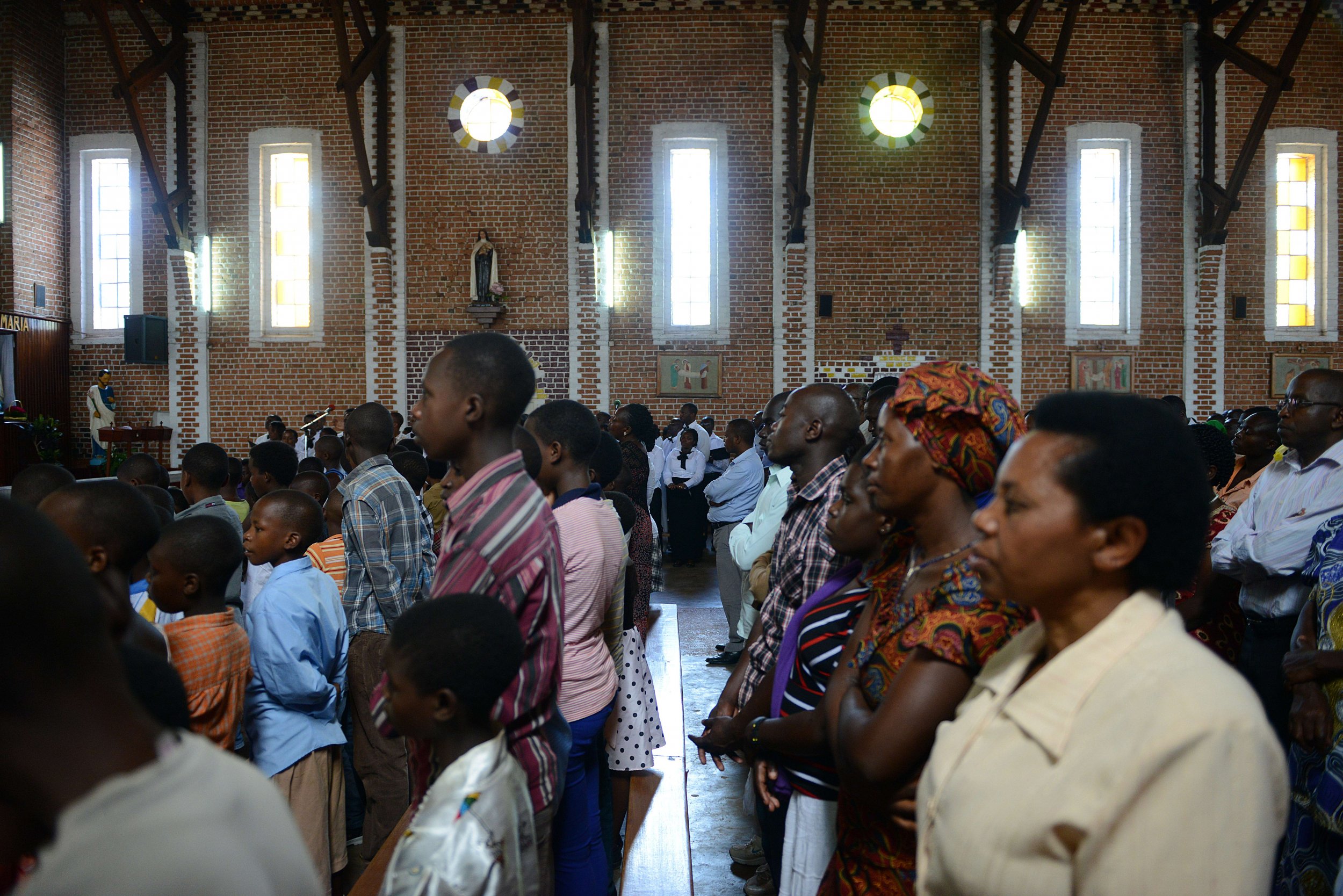 The Catholic Church in Rwanda has formally apologized for the role it played in the country's genocide of 22 years ago, in which around 800,000 people were killed in just 100 days.
A statement by the Conference of Catholic Bishops was read out in parishes across the East African country Sunday, acknowledging that church members violated their "oath of allegiance to God's commandments" during the genocide, AP reported.
The genocide in Rwanda took place between April and July 1994. Members of the Hutu majority ethnic group, enraged by the assassination of Rwandan President Juvénal Habyarimana, systematically murdered members of the Tutsi ethnic minority and moderate Hutus.
Rwanda is a majority Christian country and Roman Catholics make up the biggest religious grouping in the country. Several Catholic priests have been indicted by international tribunals for alleged crimes committed during the genocide, but the church in Rwanda has not previously acknowledged its formal role in the mass-murder, saying that those guilty of crimes from within its ranks were acting individually.
One Rwandan Catholic priest, Athanase Seromba, was convicted by the International Criminal Tribunal for Rwanda in 2006 of genocide by aiding and abetting extermination; he was sentenced to 15 years imprisonment. Another Rwandan priest, Wenceslas Munyeshyaka, was sentenced to life in absentia by a Rwandan military court in 2006 for his alleged involvement in the genocide, but is currently working as a priest in France after French prosecutors declined to pursue the case against him.
In the statement, the Catholic bishops apologized for "all the wrongs the church committed" and also expressed regret "on behalf of all Christians for all forms of wrongs we committed." The bishops conference acknowledged that church members were involved in the planning and execution of the genocide.
"Forgive us for the crime of hate in the country to the extent of also hating our colleagues because of their ethnicity. We didn't show that we are one family but instead killed each other," the statement said.
The timing of the statement coincided with the conclusion of the Holy Year of Mercy, a year-long initiative declared by Pope Francis in December 2015 to place a greater emphasis on forgiveness and reconciliation in the church.
The Argentine pontiff previously missed an opportunity to apologize for the church's role in the genocide in 2014, the year marking its 20th anniversary. On that occasion, Francis urged Rwandan bishops to work for reconciliation "even if the road is long and requires patience, dialogue and mutual respect" and said that the church could play a role in the "reconstruction of a reconciled Rwandan society."
Rwanda's Foreign Minister Louise Mushikiwabo acknowledged the apology on Twitter on Sunday with the message: "#Rwanda Catholic Church apologizes for role in the 1994 genocide, 22 years later! I say: better late than never!"