Catholics at the Forefront of Controversial Abortion Pill Reversal Method
Can abortions be reversed? Sometimes—with a little-known but controversial technology known as abortion pill reversal (APR).
First introduced to the public 10 years ago—followed by major pushback from abortion rights groups—the procedure has been publicized in recent months by Catholic media and medical groups in response to the rising numbers of women using "chemical" abortions. That is, an abortion via drugs instead of surgery.
The Food and Drug Administration had no sooner announced on December 16 that women could receive the necessary drugs for such abortions by mail than MyCatholicDoctor Foundation launched an "immediate access system" to make eight doctors available for women who had second thoughts.
"This is a reversal of something Catholics view as a grave evil," said Dr. Barbara Golder, a pathologist who is the editor-in-chief of the Catholic Medical Association's Linacre Quarterly. "Anything that allows a woman a second chance is something we'll see as positive."
With Roe v. Wade, the 1973 Supreme Court decision that legalized abortion nationwide, having its 49th anniversary on Saturday, methods of doing abortion are changing. According to the U.S. Centers for Disease Control and Prevention, 42.6 percent of all abortions in 2019 (the most recent statistics available) are medical/chemical ones, with 58.6 percent of them performed before six weeks' gestation.
In November, the American Association of Pro-Life Obstetricians and Gynecologists (AAPLOG) created a new link on its website to the Abortion Pill Rescue Network (APRN) for medical providers. Doctors' names, according to the site, will be kept confidential, and they get access to a closed Facebook group.
So far, the new link has gotten about 20 responses from doctors who will be added to a network of 1,000 physicians in 48 countries.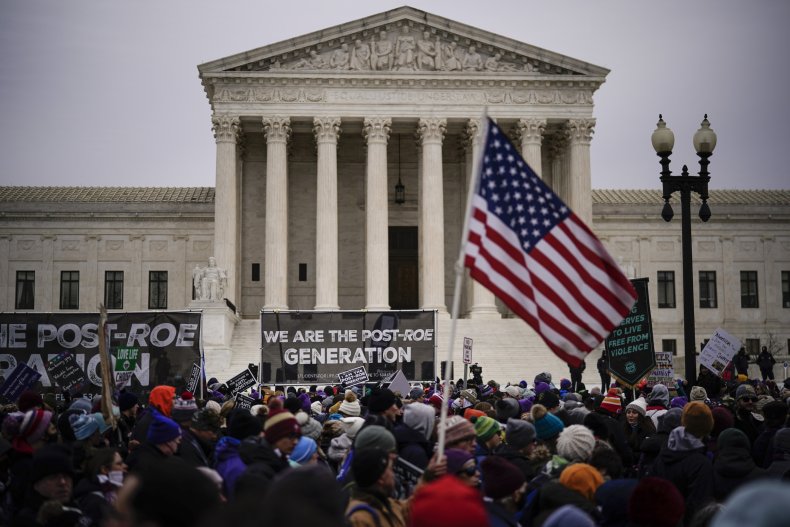 Andrea Trudden, spokeswoman for Heartbeat International, a 50-year-old ecumenical network of crisis pregnancy centers that is helping to manage the APRN site—and a sister site, AbortionPillReversal.com—also said the doctors' names will be kept confidential.
"Our medical director has commented that, in certain instances, it's seen as incredibly controversial if you're a doctor who provides it," Trudden said. "The American College of Obstetricians and Gynecologists [ACOG] said it was basically junk science, with almost a warning if you provide this, you will put your membership at risk."
The ACOG's site has a statement saying that APRs "are not based on science and do not meet clinical standards."
Late last summer, Google banned paid ads promoting APR, saying they included "harmful health claims." Despite a protest letter signed by 12 members of Congress, led by GOP Senators Steve Daines and Josh Hawley, that accused Google of suppressing information that might save an unborn child, "it's just been radio silence" on Google's part, Trudden said. "They call it an 'unreliable claim.'"
Catholic media such as the Catholic News Service, the Catholic News Agency and Catholic World Report reported on the Google imbroglio. Of the evangelical Protestant outlets, only Baptist Press did so. The last time the evangelical magazine Christianity Today reported on APR was in 2015; the last time the more investigative-minded evangelical World magazine reported on it was in 2020.
Other religious groups—Mormons, Orthodox Christians and Muslims—have not ventured into the fray, but the Jewish Life League does have an explanation of the reversal protocol on its site.
Chemical abortions—and ways to reverse them—have gotten increased publicity ever since Texas passed what is known as the "Heartbeat Bill" last May. That law means abortions at Texas clinics are forbidden after six weeks into a pregnancy, which is when a heartbeat can be detected. The Legislature also passed a bill that, beginning December 1, barred access to abortion-inducing pills via mail to Texas residents, with penalties involving jail time or fines.
These pills involved are actually two drugs. Mifepristone is taken first to block progesterone, a hormone the body naturally produces to keep a pregnancy viable. Misoprostol is taken a day later. It basically forces the body to abort the fetus and usually causes cramping and heavy bleeding. It is during that 24- to 48-hour window between the two pills when "reversal" has sometimes worked.
To reverse the procedure, doctors administer doses of progesterone to get the pregnancy back on track. Typically, women who are referred to the medical network are first given an ultrasound to determine how far along they are.
"She is asked if she's taken the first part" [of the abortion pill regimen]," Trudden said. "If she wishes to reverse, they find a provider in her area to prescribe the progesterone," which can be taken orally, vaginally or by injection.
"Once you explain it, it makes complete sense. You just do an antidote of progesterone, and in two out of three cases, a successful reversal can happen," she said.
But University of California, Davis, professor Mitchell Creinin, who did his own study in 2019 on the procedure, stopped it early for safety reasons after testing only 12 women, three of whom ended up in the hospital because of heavy vaginal bleeding.
George Delgado, an Escondido, California, physician who pioneered APR in 2009, said that 80 percent of the women in Creinin's study continued their pregnancies, proving his point that reversal can work. His own research has shown a success rate of 64 percent to 68 percent, or two out of three pregnancies.
"Fifty percent of all abortions are chemical," he said. "A small percentage of women change their mind, so it's important they know this option exists and it is safe and effective."
Anecdotally at least, Catholics seem to be the pioneers on this project. Delgado, a Catholic, co-authored a 2012 study on APR with Mary Davenport, another Catholic. He then did a larger study in 2018 that involved 547 patients who tried the reversal protocol. Two hundred fifty-seven live births resulted—a success rate, Delgado said, of 48 percent.
Catholics like him have been at the forefront of anti-abortion initiatives such as this, he said, because Catholics were first out of the gate nearly 50 years ago against the Supreme Court's legalization of abortion in Roe.
"When I was first trying to get the word out about APR, the receptive conferences were places like the Catholic Medical Association and AAPLOG," he said. "For some reason, I've never been invited to the Christian Medical and Dental [Associations]," a more evangelical Protestant group.
He added that Heartbeat International caught on to APR well before the Protestant-founded Care Net, another network of crisis pregnancy centers.
"Evangelicals were a little more hesitant and cautious before embracing this," Delgado said. "But now they're very much on board."
Correction 01/26/2022, 1:05 p.m. ET: A previous version of this article misidentified the name of the Abortion Pill Rescue Network.