Caylee Anthony: 10 Years After Disappearance, Investigators Still Seek Answers
Nearly a decade after the disappearance and death of Caylee Anthony, the mystery of her death still consumes the thoughts of many.
Authorities were made aware of the 2-year-old's disappearance 30 days after she went missing in June 2008. Her remains were found inside a trash bag in the woods near the family's home in Orlando, Florida, in December 2008. Her mother, Casey Anthony, was on trial for six weeks in 2011 before being controversially acquitted of her daughter's murder.
In a new three-night special event called The Case of: Caylee Anthony, retired FBI supervisory special agent and profiler Jim Clemente and former New Scotland Yard criminal behavioral analyst Laura Richards take a deeper look into the case of Caylee Anthony.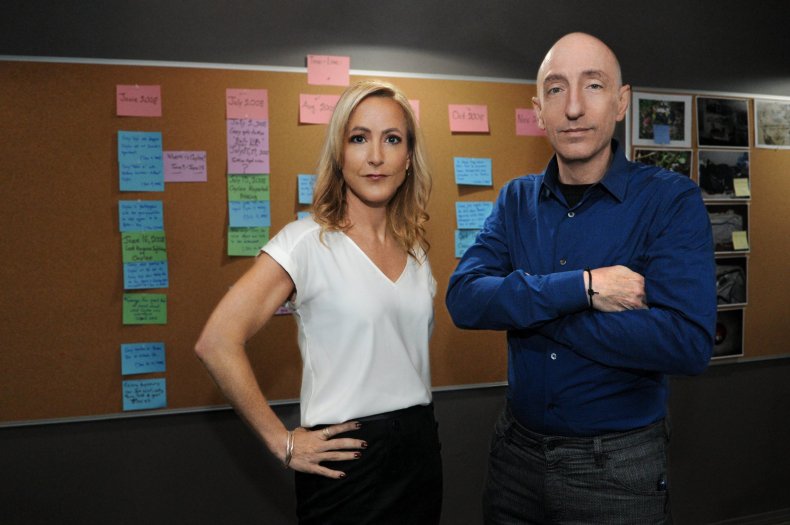 "It's been almost a decade since Caylee disappeared. She was almost three years old at the time. She would now be almost thirteen. Her life was cut short and sadly her death still remains a mystery," Richards told Newsweek. "All those we spoke with said she was a beautiful, bright little girl who lit up the room. We want to give a voice to Caylee and ensure she is not forgotten."
Clemente and Richards, along with a team of individuals in the criminal justice field, will examine evidence of Caylee's disappearance and death. Richards said that while many think they may know what happened to the toddler, there is a lot left to be discovered.
"This case is still a mystery and Caylee's voice needs to be heard. A criminal trial ended in an acquittal and a trial and judgment by media followed," said Richards. "Many think they know this case, but we will take the viewer on our journey of questioning everything and everyone and assessing the facts and the evidence presented at court."
Clemente, who worked as an FBI profiler and consulted on the case when it happened, said he now has more insight as to what happened to Caylee than he did 10 years ago.
"At that time, I did not have the opportunity to visit the neighborhood or body recovery site. I finally got the chance to sit down with the prosecutor, defense attorney and judge who presided over the Casey Anthony trial and gained incredible insights into how this case remains a mystery a decade after Caylee's death," said Clemente.
Richards and Clemente's hope to figure out what really happened to Caylee and give viewers an insight into Casey's life, behavior and why the trial turned out the way it did.
"If you understand how someone lived, you will understand how they died. We will ask the questions others have missed, try to make sense of behavior that was overlooked and question witnesses and the professionals involved in the case," said Richards.
Watch Richards and Clemente investigate the death of Caylee Anthony during The Case of: Caylee Anthony on Saturday, May 19, Sunday, May 20 and Monday, May 21 at 8 p.m. ET/PT on Oxygen.